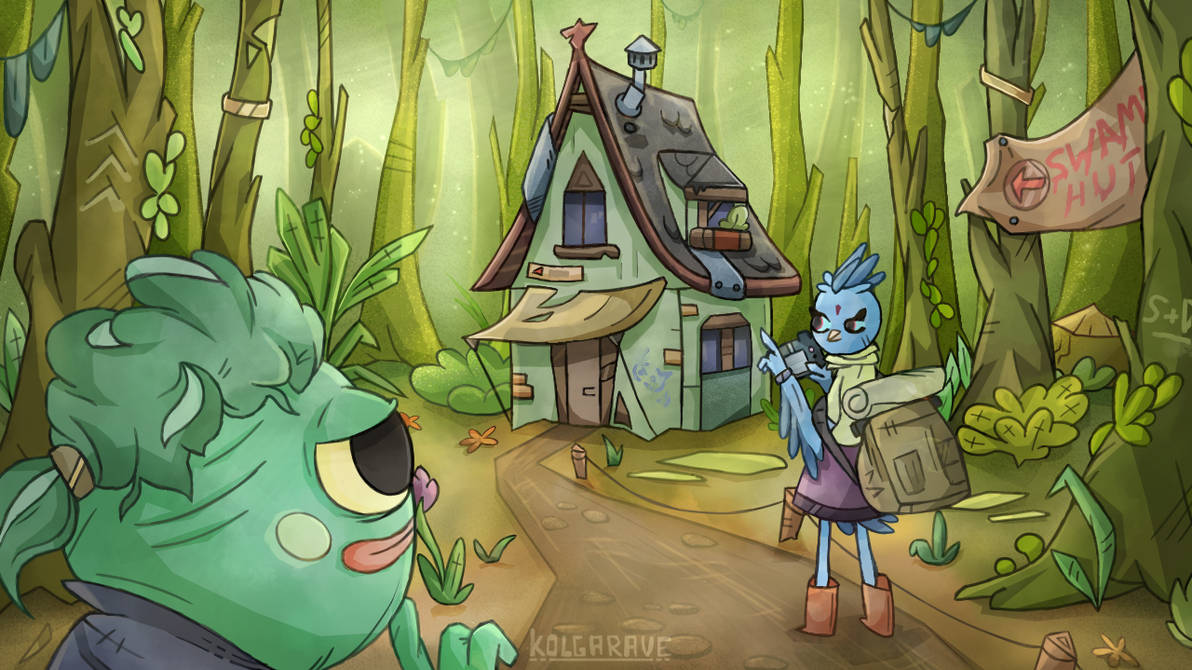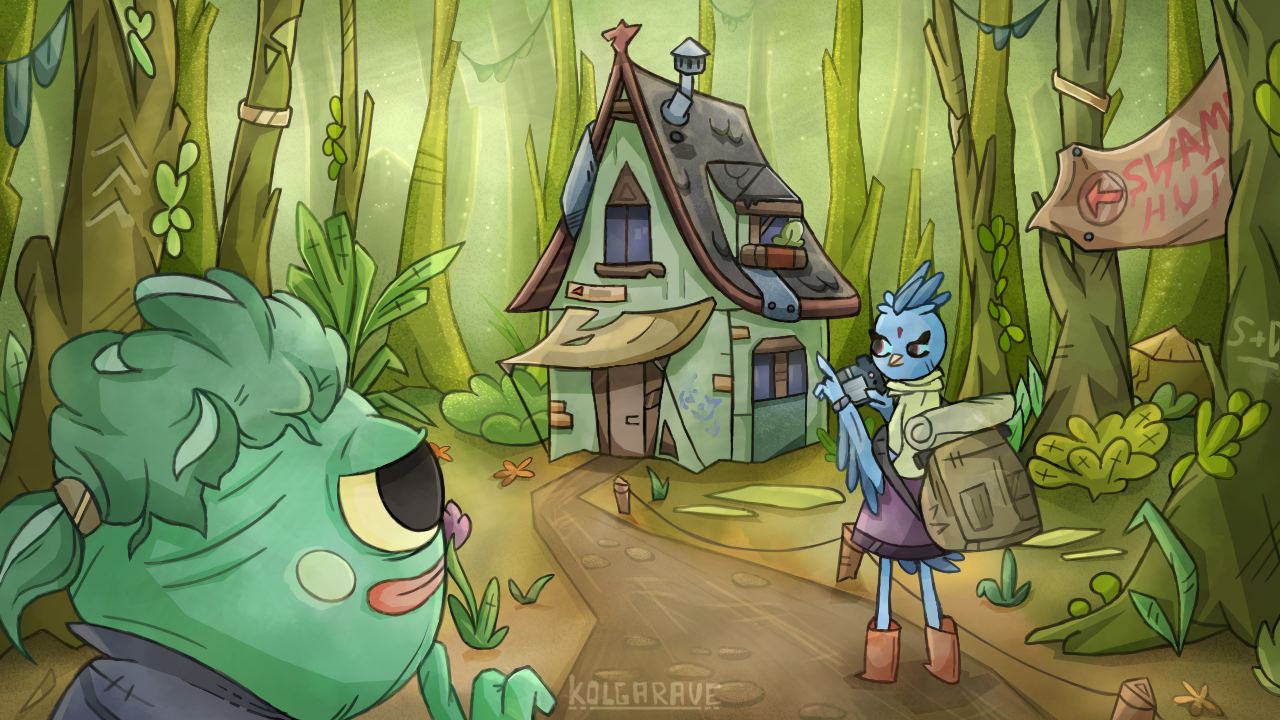 Finally something except character designs.
____

Details of this location took more time than I expected but the final piece worth it - I was trying to keep simple cartoony style while adding a lot of details. Hope you like it!

Done in medibang paint pro

Although the style is clearly 'cartoonish', the composition is what makes this piece so effective. I love the small details you included and am especially fond of the different textures. If I were to change anything it would perhaps be a case of playing around with the values a little to better clarify what is in the foreground, middle ground, and background.
Reply

Nicely done

Reply

"Finally something except character designs."

I was thinking the same thing haha. I really love your art! It is so original, and the facial expressions always say it all.
Reply

I DRAWING CUTE AND VERY FOFO !!
I LIKE HOW YOU USE THE COLORS AND THE GRADIENT !!
GOOD JOB!!
Reply

I like how you put some texture into this...it looks very cool overall!

Reply

I like the shapes of the trees and foliage in the background, as well as the depth, and the house. It's an interesting art style. They are curvy and cool!
Reply

Woah, looks really interesting! Who are the characters? Why are they there?
Reply