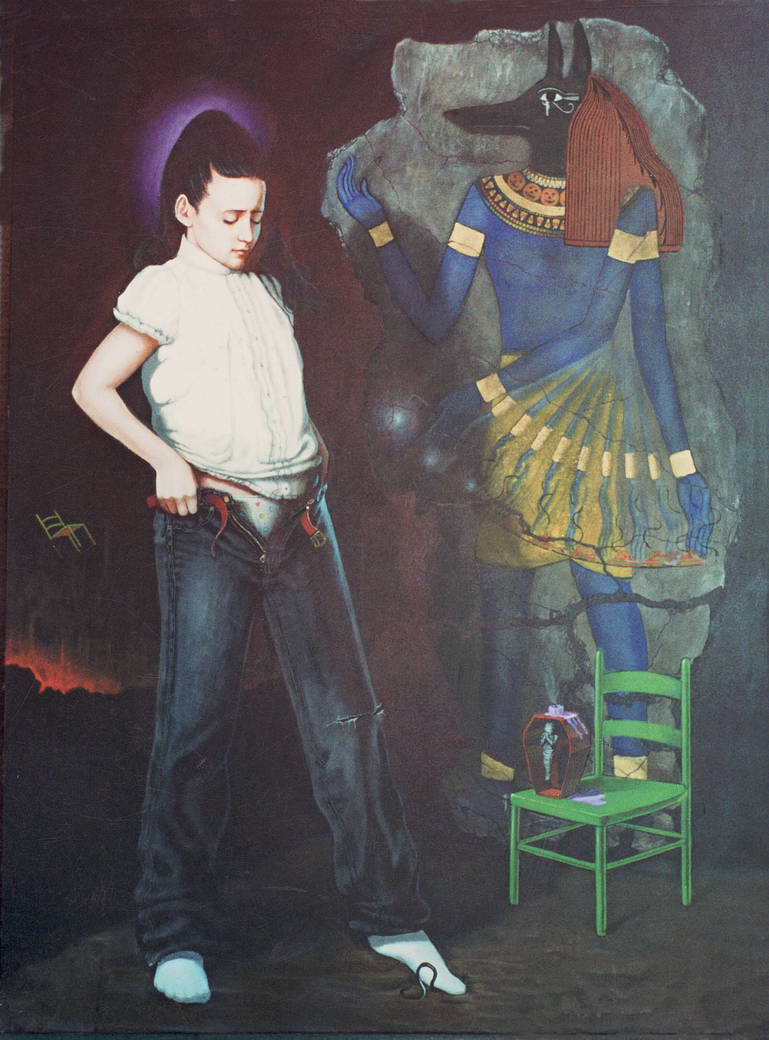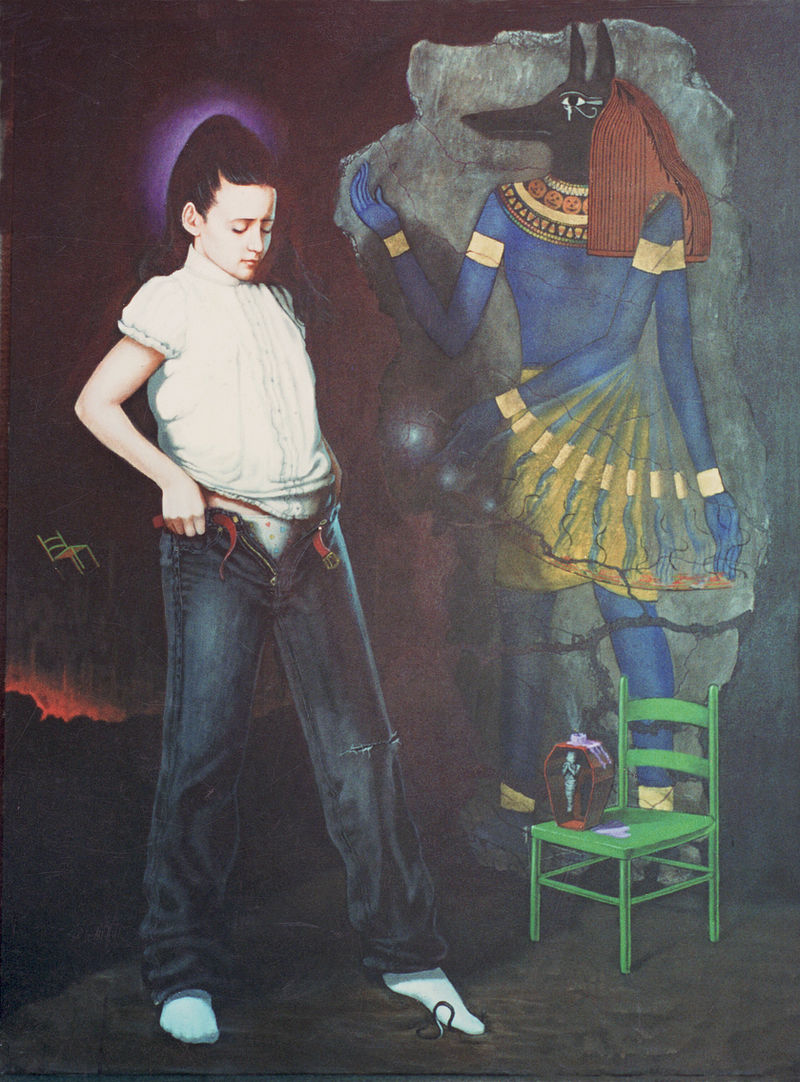 Watch
Acrylic on canvas, 36X48 inches. From 1994.
"She who loves silence..."
I remember listening to a lot of Franz Schrecker's music at the time I was working on this, and reading a book on Egyptian magic... or was it De Chirico's autobiography? So many books, so little time.
It's rather dark, and therefore a bit of a challenge to photograph. I'm convinced that the sound of Hell's gate swinging open
must
resemble the sound of a camera's shutter. How much simpler life would be if I were one of those damned Fauves, with their neon impastos...
But I digress.
Thanks for looking