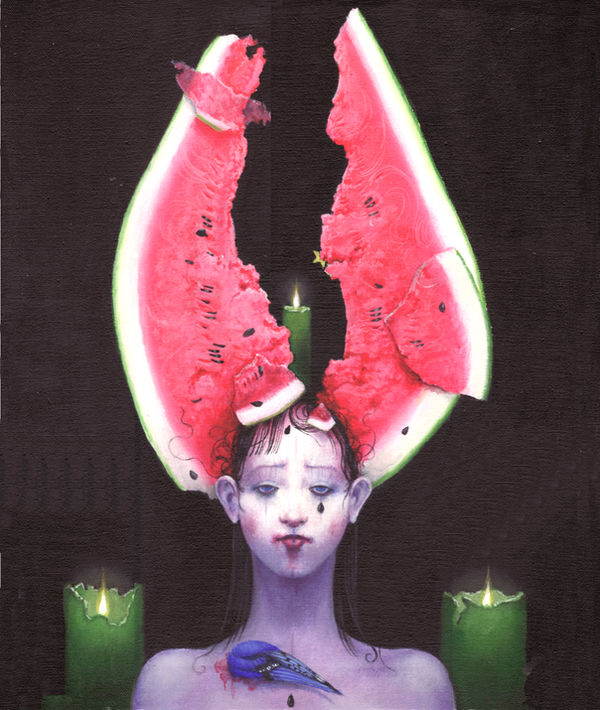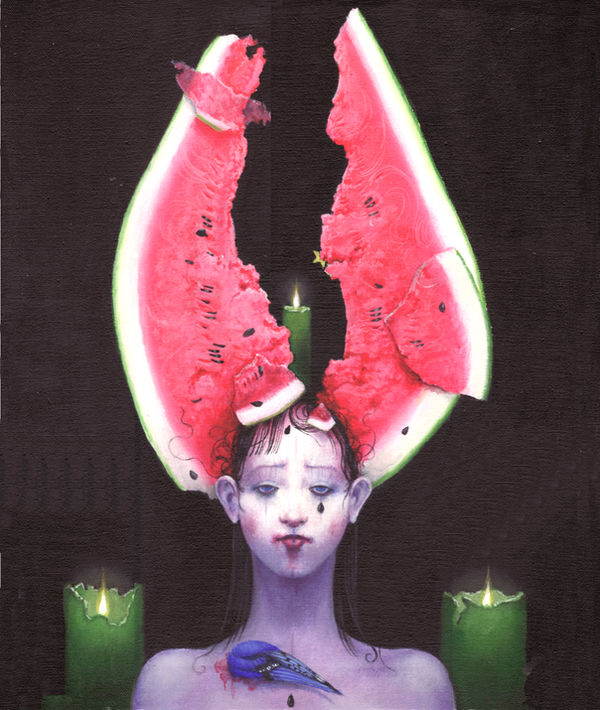 Acrylic 16X20 inches. NEW...
As I am still undecided as to what type of camera I should replace my dead one with, I opted to scan this and reassemble it. I'm not particularly happy with the results, but then, I never am...
About midway into this one I began hearing a song in my head that i hadn't heard (or thought of) in years. Thankfully, I found a video link for it and was reminded what a great song it was/is. I suppose there is a connection, but I delight in not pursuing connections. Connections be damned!
A link to the brilliant song
[link]
Thanks for looking

Daily Deviation
Given 2009-05-08
Brilliantly composed to achieve an immaculate sense of balance while conveying slow, sensuous fragmentation at the core, as the weight of carefully-chosen notes would carry throughout a fervent melody... unshakable, like a comforting hum that bears indication to cognition...
Emmaline
by `
kolaboy
is surely a though-provoking viewing experience worthy of a much closer look. (
Suggested by

BeehiveStudio

and Featured by snowmask
)