I feel vaguely sad when I come here these days. Been a member since 2002. A lot has changed. Some friends are no longer active. A few are dead. Some changes for the better: no more horrid Winamp skins.... drawing a blank.... oh yes, no more of the insanely difficult (for me) preparing of files for the print process. But then there are negatives - which are useless to retread - but I will, anyway. Lotta lotta lotta stuff here. A deluge of huge eyes and furry tails; ugly nudes, and that swishy stuff that has no substance. Stupid, inane and ill-informed commentary. Looking for shortcuts; looking for favorable critiques, looking for free stuff...
I've given away lots of things over the years, but never because someone asked me to. Don't disrespect someone/anyone by asking for their life work for free. You really have no idea how much life some folks here have poured into their work - at the expense of their lives, I might add. If that sounds a bit melodramatic it's simply that you have no conception, and - ironically - I understand that. You camp out for a phone, but you've never heard of Gustav Moreau? Get away from me.
But all in all, there's more love than bile in the soul, for if the bile outweighs the love it negates the soul. Think I read that in a fortune cookie once. Somewhere there's a god-awful band called "Fortune Cookie Monster". I just know it.
Savonarola: "One must love one's enemies, as the scripture commands..."
DeSade: " The great mass of humanity are naught but vermin..."
Years have taught me that these are not irreconcilable concepts.
AND, you know the main problem I have with Radcliff's "The Mysteries of Udolpho"? Too much crying, not enough ghosts. 600 + pages, I need more ghosts, sweetie.
P.S. I don't want Llamas of any colour. Be HAPPY.
Website is up, at last:
www.kolaboy.com
God Bless (and forgive)

I'm not John Boy
My good friend

has done me the great and undeserved honor of writing about my work. Since I was born utterly without that gene which spurs one to self-promotion, I can only express my sincere appreciation for his great effort on so meager a subject, and to point any and all who may be interested
here.
Scribd Account
---

Want to hear me getting yelled at in the 8th grade?
www.box.net/public/t2qq1ptqkv
---
ART

My Prints!

My Prints will HEAL you.
It's a fact. If you suffer from an over abundance of cash and an under abundance of prints, my prints will definitely HEAL you. Be Healed

MUSIC

Cowgirl In The Snow

Listen


Aeolian Harpie

Attempt to listen

My Space
---

My Love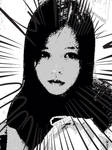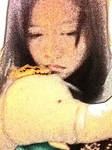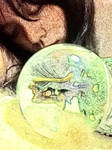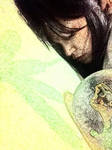 My Stock

My older stuff

My ancient stuff

The astounding Bibi :coke:
Here we are living in time you and I. Yesterday is gone. We are waiting for tomorrow. And the present moment eludes us even as we try to grasp it.

God lives in eternity, where there is no yesterday. There is no tomorrow. God is not waiting for the sunset or the dawn. God lives in the eternal now where there is neither past nor future.

God sees you and me at this moment, not just as we are now, but already dead and buried and judged, and safely home with Him forever with life behind us. This God sees now as you and I are worrying and fretting about a future that may never come.

It makes us dizzy even to think about it.

— Fr. Leo Clifford