hello!
i havent properly submitted my art to deviantart for a while, so here they are!
I opened an etsy shop ever since, you can find my stuff there >v<
This is available as postcard prints and acrylic charm. Please check them out! <33
I'm holding a 10% OFF sale this week (up to 15% OFF!)! ends on march 4th!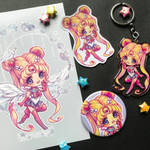 kokoteaCo.etsy.com
thank you for the support!
im submitting a bunch of things just to update my portfolio! so more art incoming!
also, my twitter is more active! follow me on twitter!!
twitter.com/kokoteaa
Image details
Image size
500x653px 86.2 KB