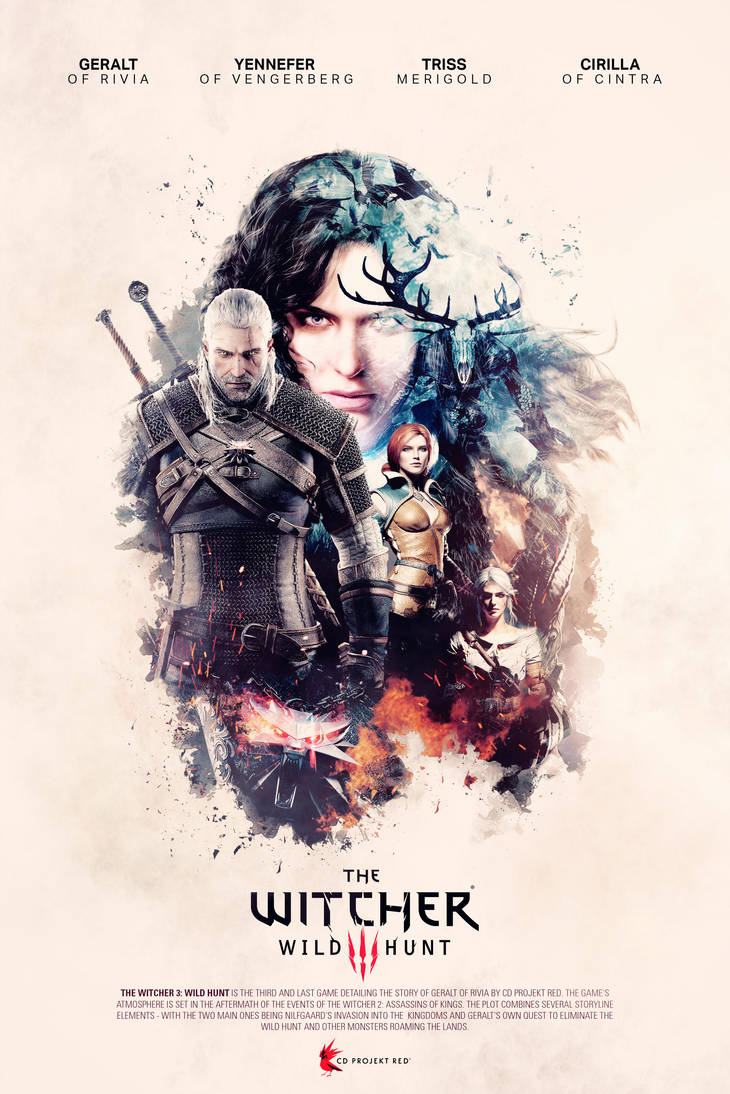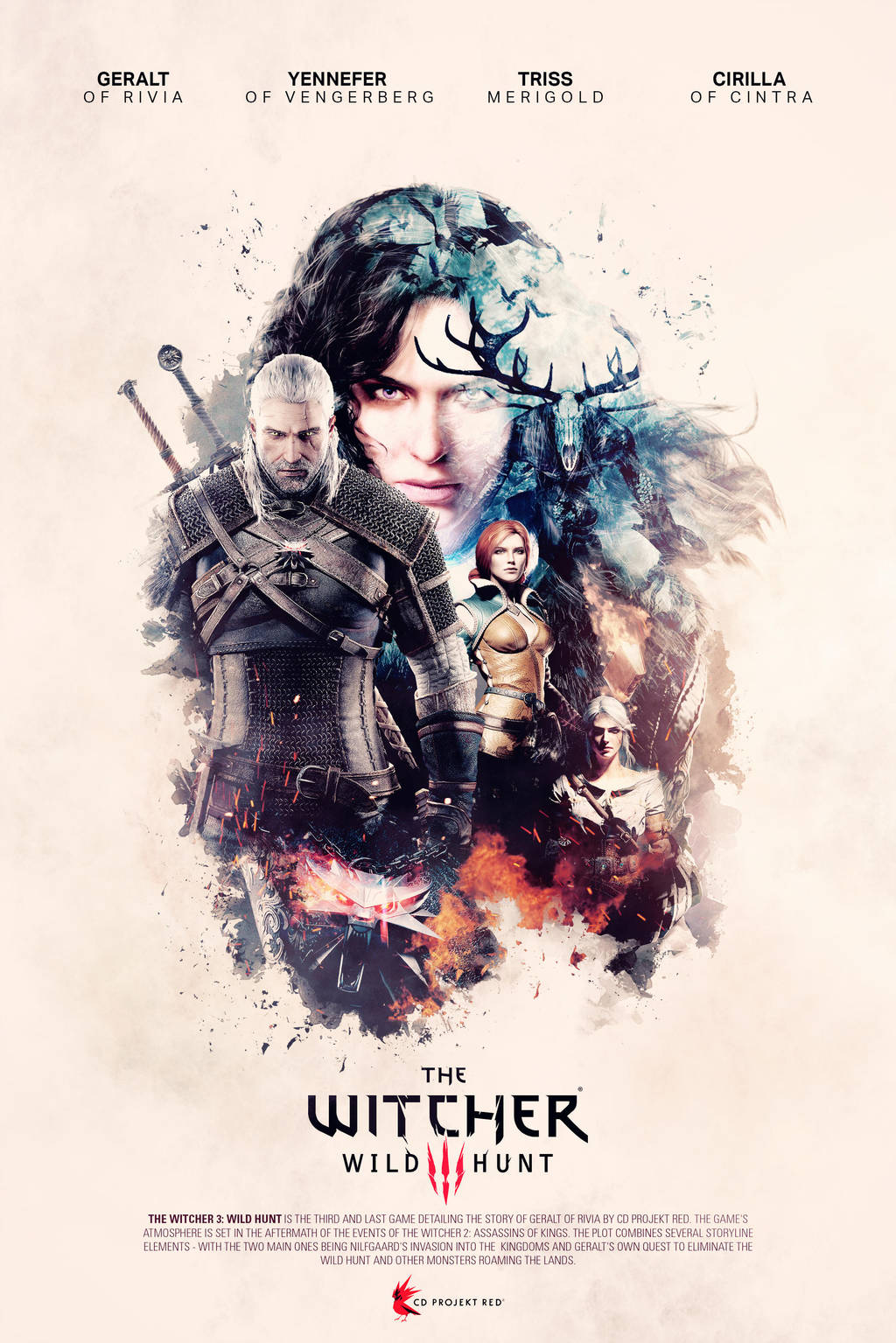 Watch
The Witcher 3: Wild Hunt - Unofficial poster
Since I saw The Witcher 3 I was in love with it. It's so inspiring and I like so much the ambient and the concept. The 2 previous games was awesome and I enjoyed them so much., specially the 2nd part! Now I'm playing The Witcher 3 and I'm amazed... the game is just fabulous and one of my favourites games of all times! The epic/fantasy genre is my fav and this game one is one of the best...
I created this poster inspired by the film posters, with a cinematic touch, about the witcher 3, imagining that it's film for example This is a non-commercial project, just for fun.
Do you like my work? You can follow me on
facebook
-
twitter
-
website
___________
You can follow me on:
Facebook
Behance
Thank you for the visit!

This is awesome. Is this for sale as print anywhere? I vaguely remember seeing this before but dont remember where.
Reply

Hi, great job !
Who knows, it could become the official poster for the movie in preparation with henri cavill as Gerald

)
Reply

Reply

Reply

Esta genial

Reply

Can I use this graphic to make a tshirt for me

?
Reply

Reply

That's really great work! Love this poster!
Reply