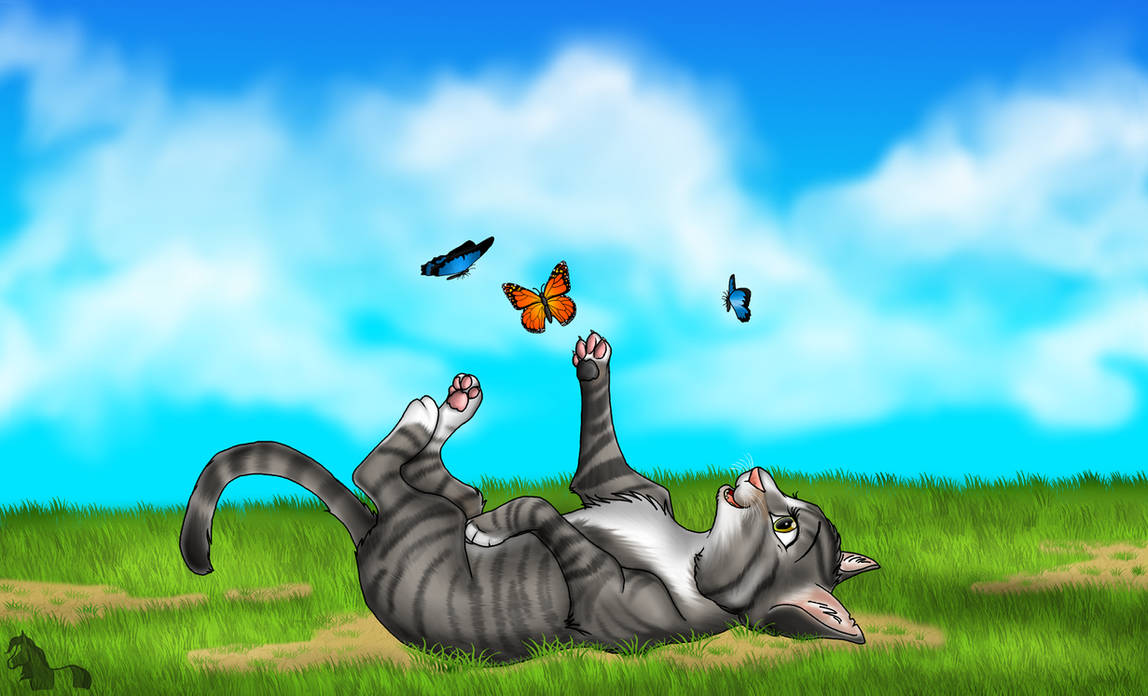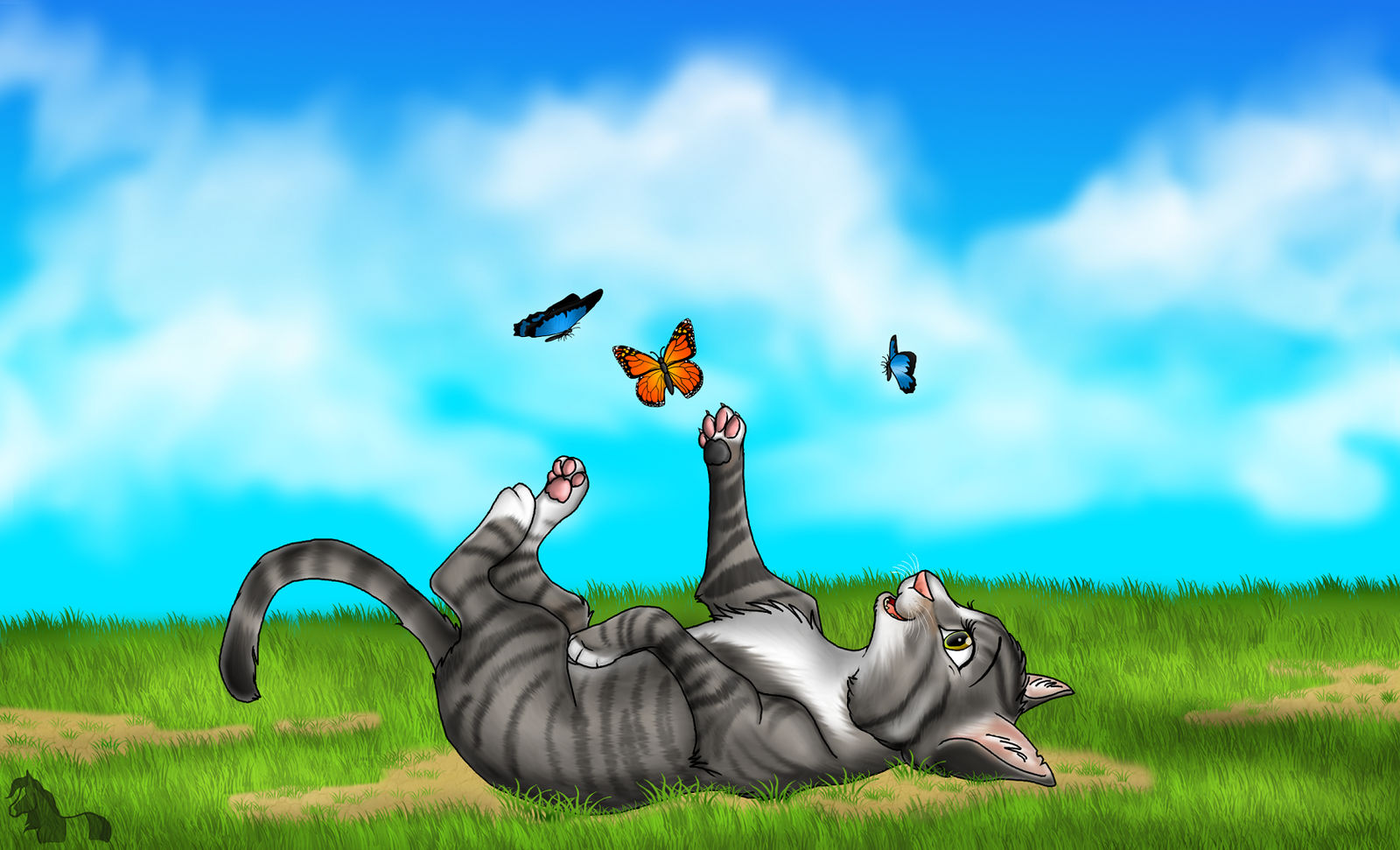 Watch
Sorry about the lame title!

But going by the simple green grass and blue sky background, it looks like summer. I wonder if I could have made the background any simpler!

I really hate to submit something before ridding my inbox of messages, but anyway... This is Hope!

She is ~
darkwonder02
's cat.

I think she is a very pretty cat! I hope I did her justice.

And
I hope I got her markings right!

I need to work on fur!

Not the best.... but that's why I need to work on it.

Since I'm not sure really what to do with fur, I'll ask for critique on this one.

And her head is a little big, but I was trying to make her look cute, since when I draw her, it's harder to make her as cute as she is in real life.
Well, that's all I have to say!

Enjoy and have a great day

Hope

I got the pose from my cat, Chester

Monarch butterfly referenced from a picture on Google.
Other butterflies are old brushes referenced from a stock image
Grass brushes by me

Whole thing is by me actually...

Note: These clouds were REALLY fun cause of the new GIMP!

Hi there! first off, this is an amazing peice, and this pose is a hard one!! the first thing that I noticed is that the cat's head is a little bit big. (just a little though) The paws and legs are great, but the paws could be a TAD bit bigger. Hmmmmm, trying to think of what else... the tail is a little strange. cat tails DO bend that way, but due to the composition of the piece, the tail should be up.shading and markings are epic, and i love her bright expressive eyes. you did a fantastic job, its really hard to critique! i hope you think its fair.

The Artist thought this was FAIR
2 out of 3 deviants thought this was fair.
Okay as I like to say at the start of my critiques sorry if any of this makes you sad... and sorry for the spelling errors (I'm french and I suck at french and English!!!)


Vision...! AMAZING!!! Your artwork is always amazing!!!

Originality...! Original enough....

Technique...! Great job I can't see any anatomy errors!!!

Impact...! I LOVE the facial expression!!!

Other...! I LOVE THIS!!! I can't draw cats but I really want to!!! Grass, butterfly's, cat, sky, patches of dirt I LOVE IT ALL!!! but one other thing try making your backgrounds a little more lively!! a tree or even a little flower patch would be BEAUTIFUL in this picture!!!

I think that's it and I hope it helps!!
The Artist thought this was FAIR
8 out of 8 deviants thought this was fair.