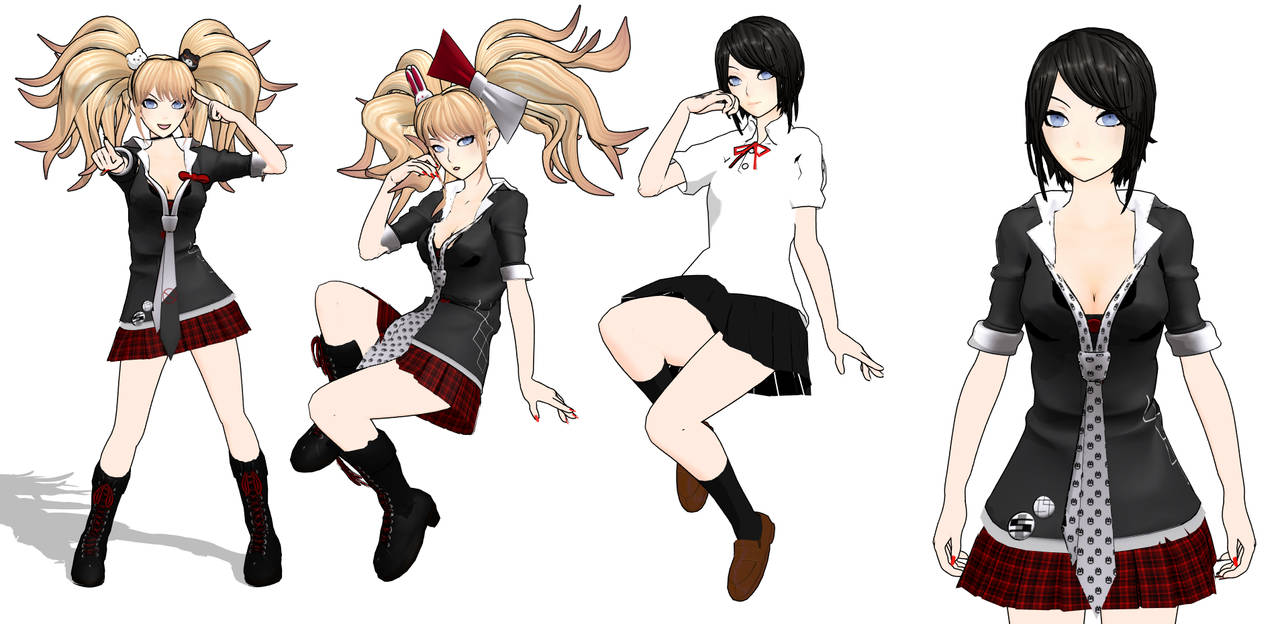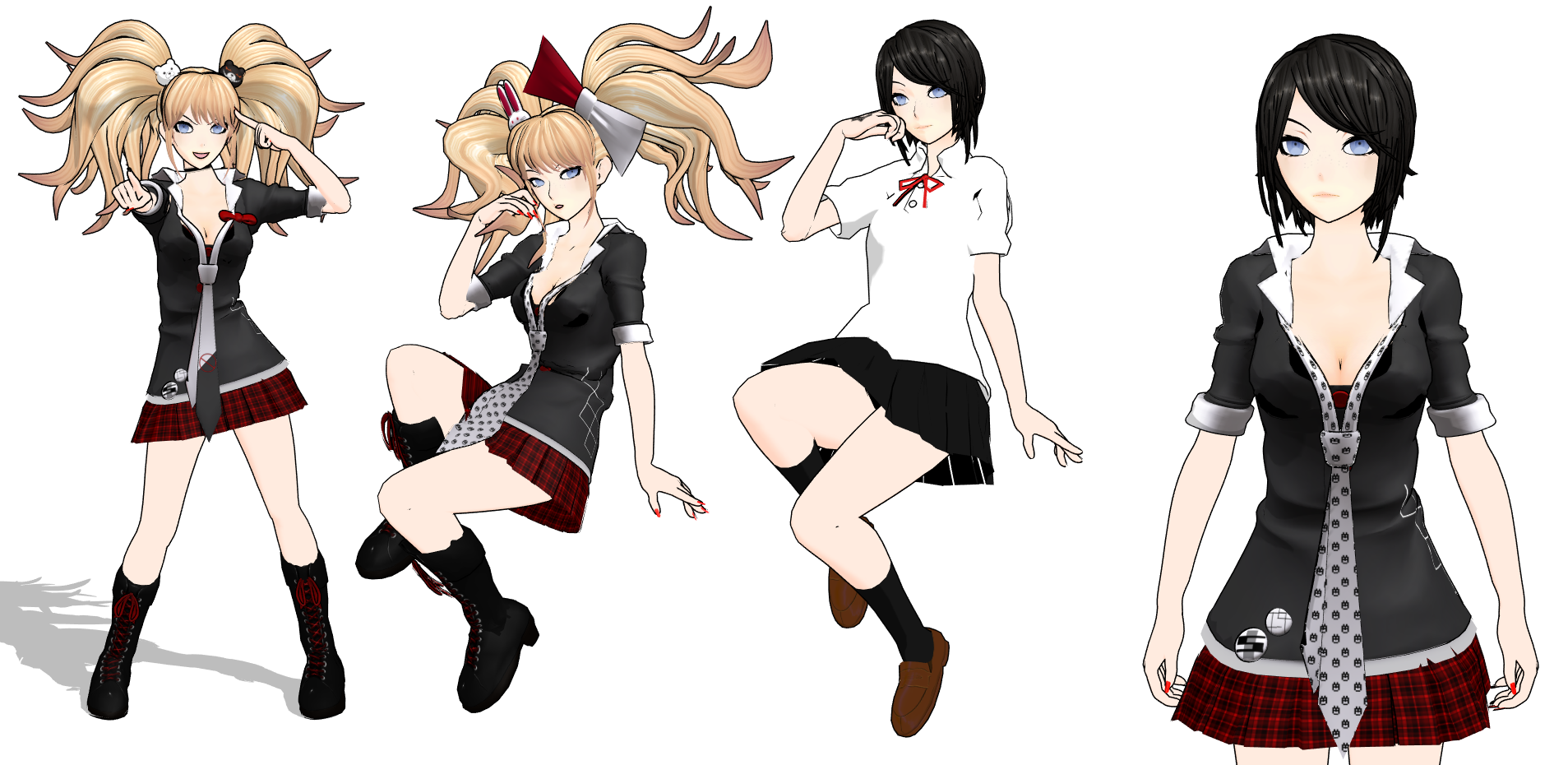 Hooooly jeeze, these were really tough. I tried over and over and over on these, though they still came out pretty glitchy.
Set includes:
* Junko Enoshima (SHSL Gyaru // Mukuro)
* Junko Enoshima (SHSL Despair)
* Mukuro Ikusaba (SHSL Soldier)
* Mukuro Ikusaba (SHSL Gyaru disguise without wig, from IF)


Bugs I've noticed:
- Skirt will occassionally go through legs. Also slightly goes over shirt, due to my lazy rigging.
- Tie sometimes goes through skirt.
- Parts of chest go through the shirt depending how her shoulders move, but that's a weight issue. I was too lazy to fix it, sorry. :c
- Junko hair is a bit twitchy sometimes.
- Mukuro's shirt has some odd rigging, the shirt came that way. I didn't really want to make a sad attempt at fixing most of it.I tried to fix the back, but the arms are the more obvious oddity.
- Mukuro's skirt is rigged the same way as Junko's, so it occassionally goes over Mukuro's shirt, once again thanks to my laziness.

Edits I've made (that aren't just resizing clothes and stuff):
- Mukuro's face on the base, both texture and eye size.
- Shrunk bust size on Mukuro/Fashionista base.
- Base textures erased except for bust & head, due to odd seams.
- Arms replaced with TDA arms.
- Removed bow from Mukuro-Junko's shirt, because she doesn't have a bow on her shirt. Also removed choker, since she doesn't have that either.
- Added Fenrir tattoo to Mukuro's hand.
- Removed skirt from Junko parts and replaced with different skirt, due to terrible glitching.


All the credits are in the zip file, please look at them, especially if you plan to take the Fenrir texture or eye texture or whatever. Basically, just check to see who made what, so that if you want to take parts from the models, you'll know if it's even allowed. Feel free to edit the hell out of these, or to take the Fenrir or eye textures (since I made those).
Most poses used for picture by
Dalcynn
, some edited somewhat by me but still

Not for use outside of MMD. Do not use for VR Chat.