The winner has been announced and the drawing has been posted. See ya'll next time!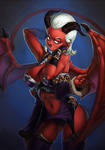 ------------------------------------
You know the drill! Post an image with the pageviews exactly at 12000. Same rules as the previous one applies
koidrake.deviantart.com/journa…
with the addition that
I will only take someone that is ALREADY watching me to be the winner
, to avoid any outsider to randomly stumble around here and f5 away to get a free drawing, not that it happened on the previous one, I'm just taking precautions here

And sorry

and

, but since I want to give a chance to someone else, I won't let you guys participate on this one! The curse shall be lifted after this kiriban is done tho :3
As for the subject of the drawing, since I'm too lazy to type what I'm willing to draw, I'll wait till the winner gets chosen, and if I don't want to make the request then I'll let you know. For starters I wont make any porn or any weird fetish I see so commonly around dA.
Previous kiribans
11k -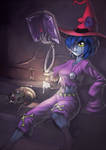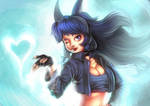 12k -