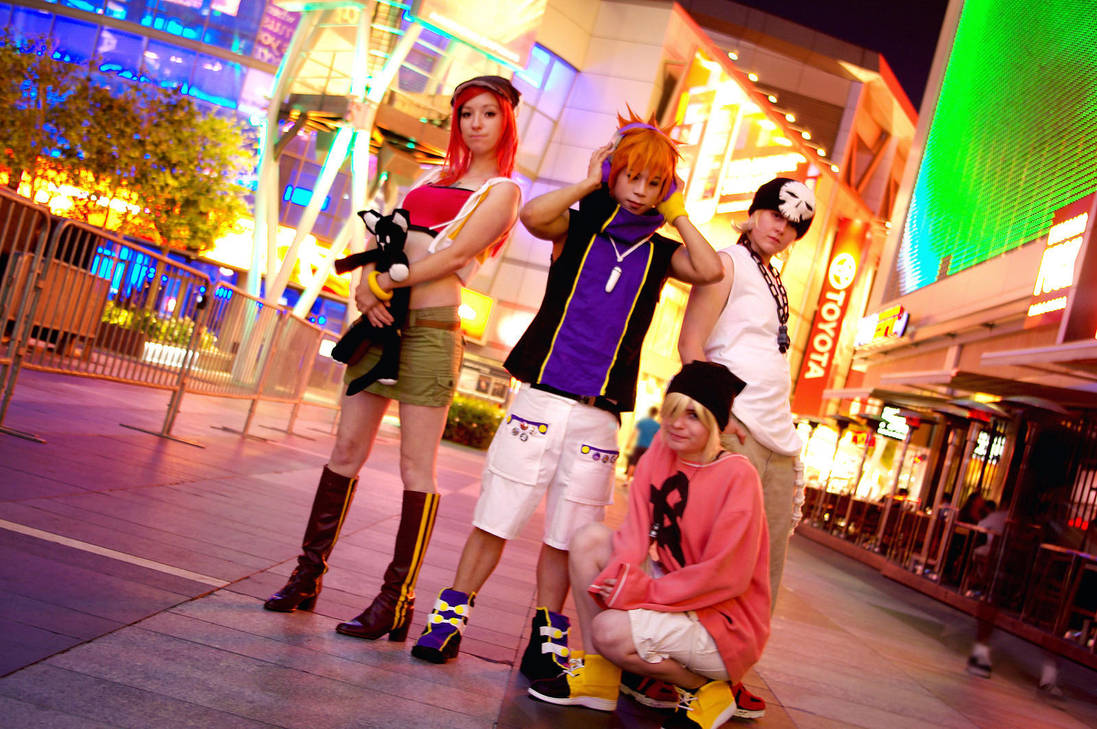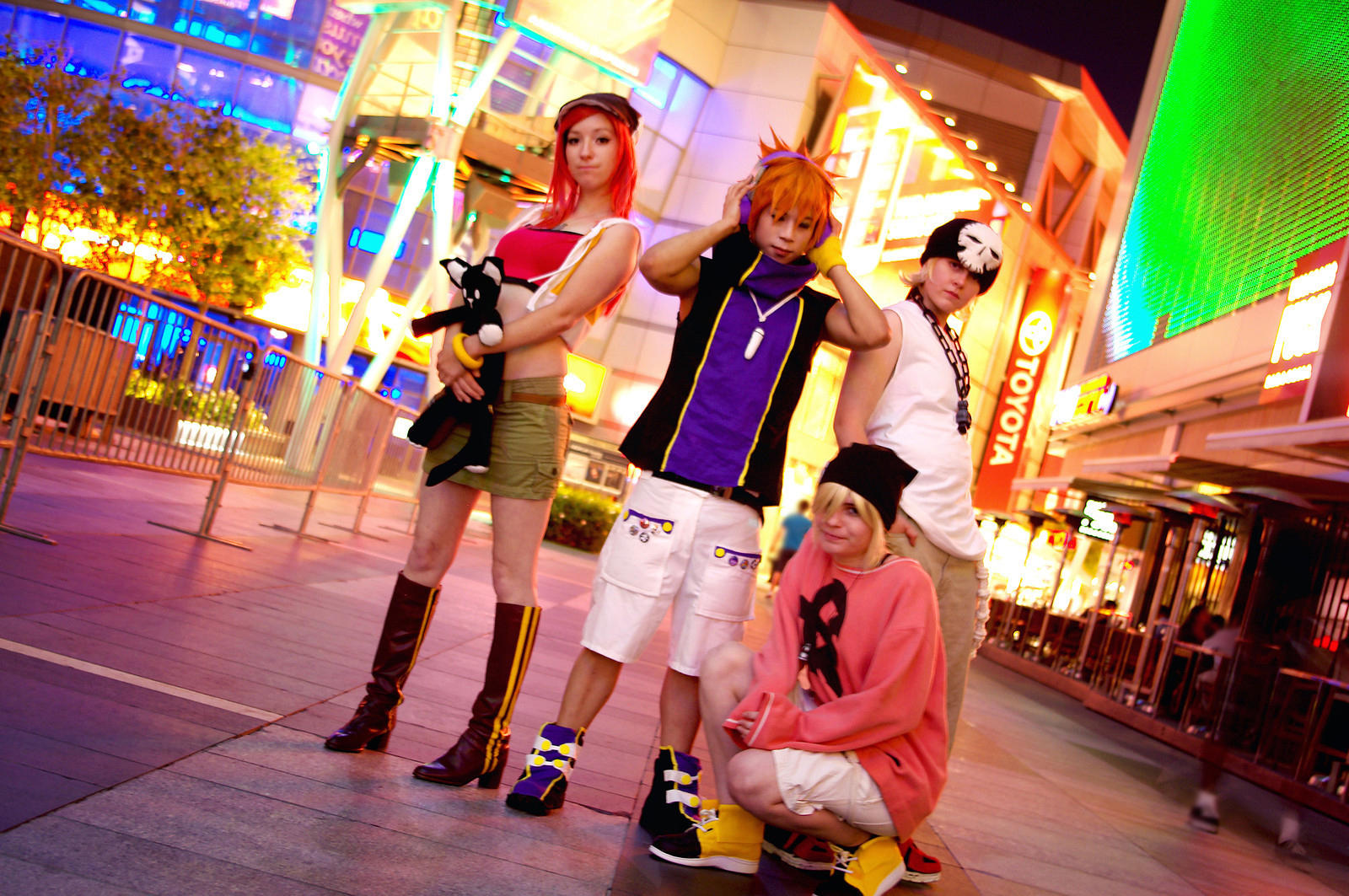 "Enjoy life with all you've got. The World Ends With You. If you want to enjoy life, expand your world. You gotta push your horizons out as far as they'll go." - Sanae Hanekoma
Yo, Billy here. I'm ecstatic to have been able to even get the chance to do a cosplay from this game, and to have a group of friends join me is like a dream come true. TWEWY is probably one of the best games you've never heard of, but remains one of (if not) the best game I've played in a LONG TIME. Hear the people, hear their voices... feel the rhythm, feel the noises, they are reaching out to catch you.
Left to Right
Shiki Misaki -

Neku Sakuraba -

Daisuken... errr "Beat" Bito -

Raimu "Rhyme" Bito -

Sho Minamimoto -

(Hidden away somewhere in the background)
Photo by the amazing

who did this shoot for us at the last second <3.
The World Ends With You / It's a Wonderful World by Square Enix and Jupiter