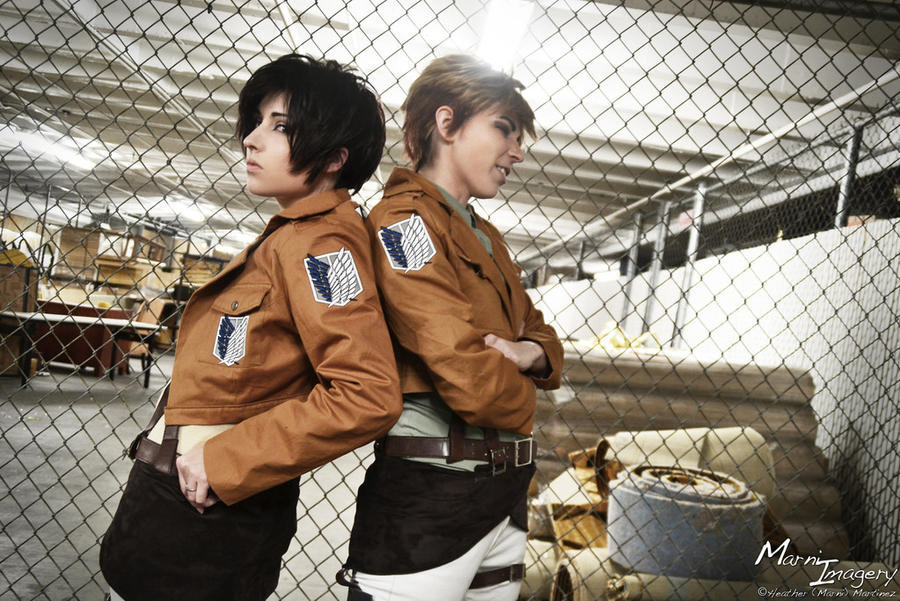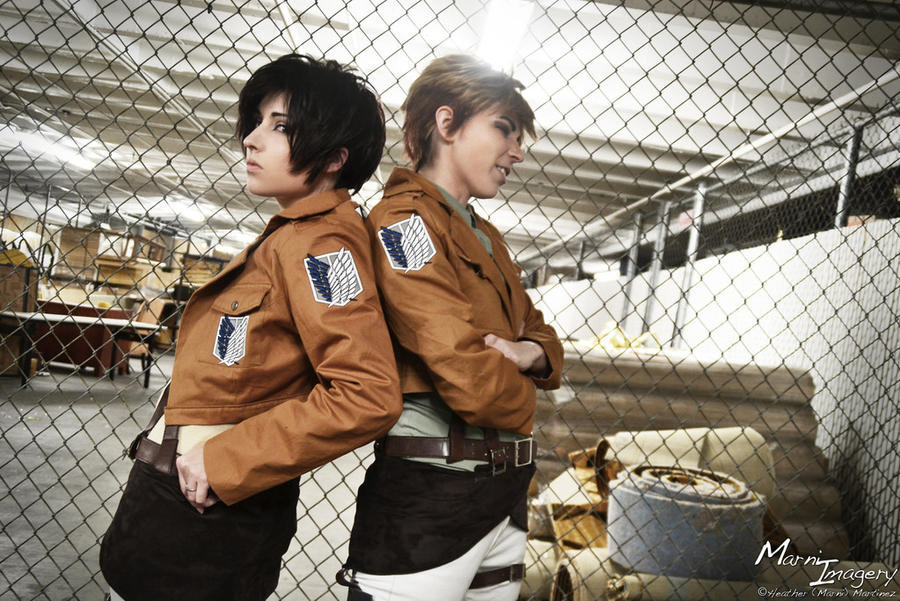 Watch
Jean: So we just gonna stand here? Because I'd rather be doing something else.
Eren: Don't bring that up again-
Jean: Bring what up? I didn't say anything, you said it all!
Eren: ...
Jean:
supernovadobe
Eren:
Antiquity-Dreams
More from the Attack on Titans shoot that happened at Anime ALA- we were pretty excited to be doing this but you know I was really distracted. There's a lot of things about either costume we didn't enjoy- but you gotta do what you gotta do. The makeup made us look weirdly unlike ourselves too >
We also did a funny little youtube bit with Jean and Eren to the tune of "Do you wanna build a snowman?"
youtu.be/EgjgMEEvHDo
Photo by
www.flickr.com/photos/marn-i-m…
Related photos:
Girl Hold my Earrings
Eren Jaeger