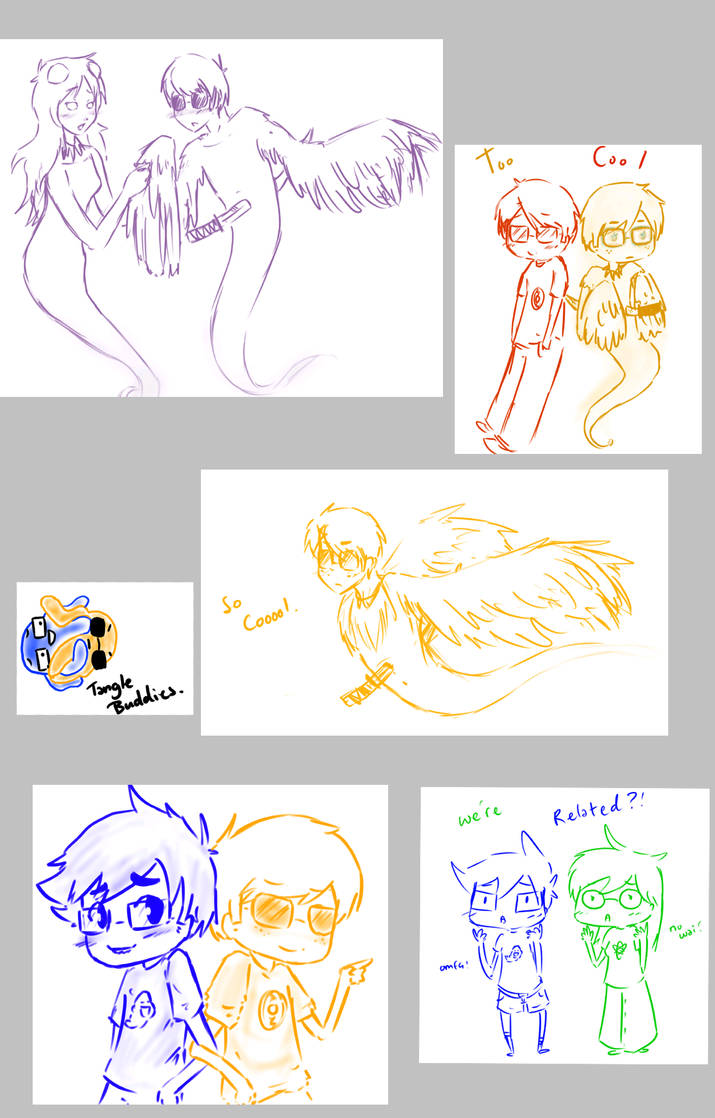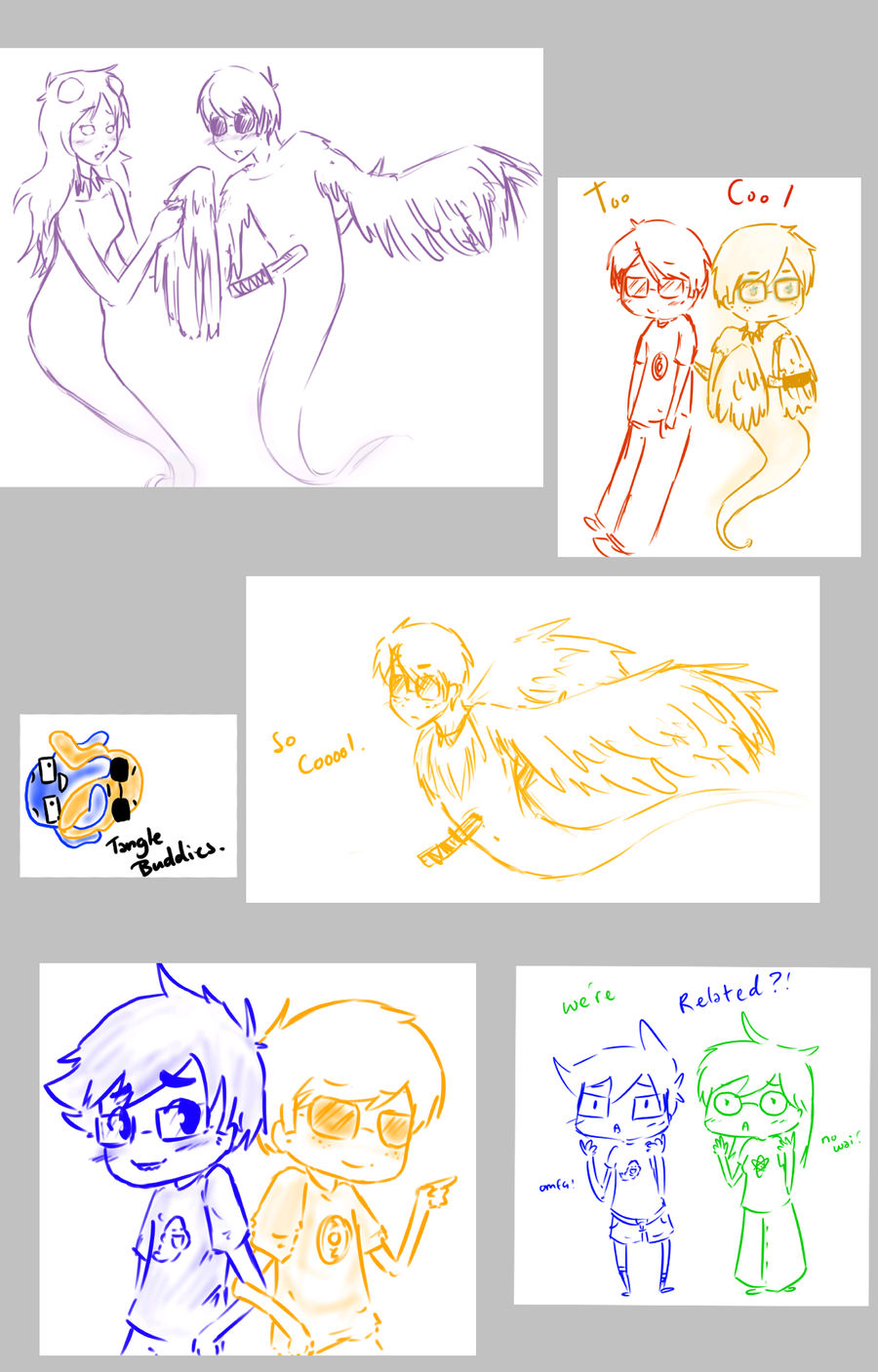 Watch
SORRY
ABOUT
THE
TANGLE BUDDIES
ONE
it was space fill really.
but it creeps me out rofl.



YOU CAN TELL AFTER THE FIRST ONE
THEY JUST GET WORSE AND WORSE 8C


most of these have Dave innn.
Whyyyyyyyyyyyyyyy.

Have I told you lately

that I love you?
Reply

Why is it that you can make them so adorable?

You could probably make Jackspers look like a cuddly ball of love while he slaughters everyone on Skaia. Dead serious.

And huzzah for tangle budies!
Reply

Idontknowww D;
Thank youu |'D;

I actually kinda wanted to draw Jackspers at one point lolol |'D

:'DD
Reply

I LOVE IT ALL.

except the tangle buddies, but even so it's still funny
Reply

I blame my friend for that tangle buddies one lololol
|'D
Glad you like the rest of it though lol :'D
Reply

Oh god damn it, EVERYTHING YOU DRAW
IS SO ADORABLE.
arghagharble <3
Reply