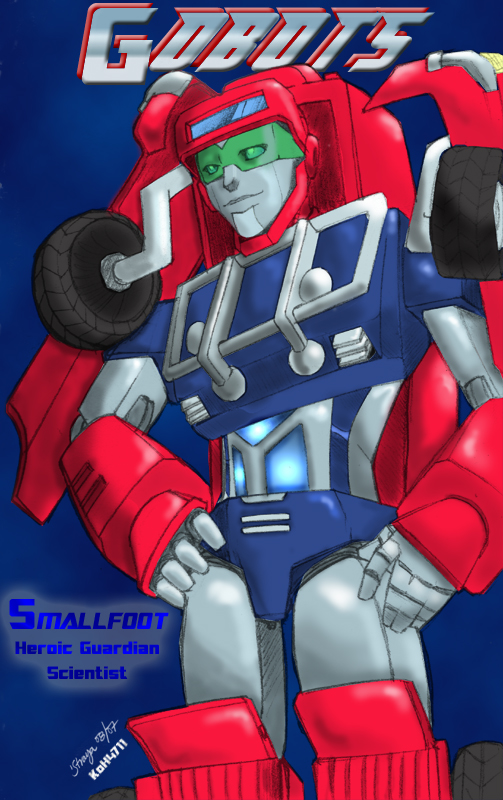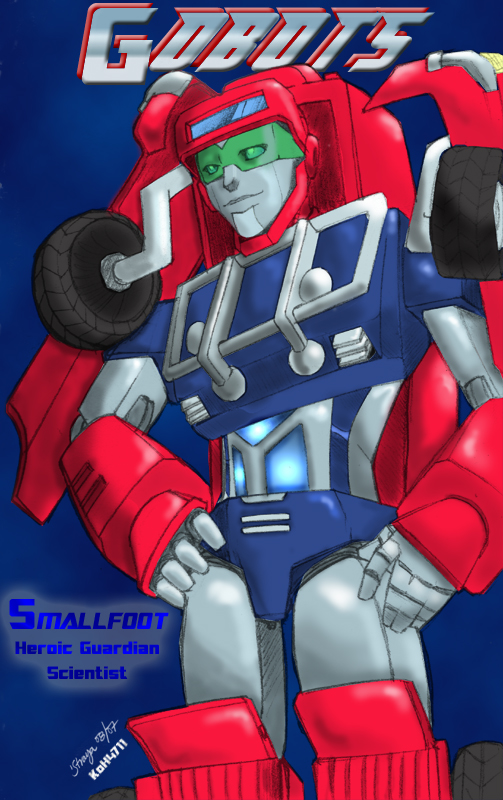 Watch
Mighty Robots! Mighty Vehicles!
I am a die hard Trans-fan, but I still have lot for the Gobots for a variety of reasons. I still love Smallfoot to death. I loved her personality... heck, I'll even admit to having a small crush on her as a kid.

So when *
straya
offered to do a sketch for me in lieu of making it to Comic Con, I asked for Smallfoot. I didn't suspect she'd draw such a cool redesign. I decided to color it... and I suspect I'm going to redouble my efforts to kitbash a Smallfoot figure, using this design.
And she does fit into TF continuity. She and five other Gobots were sent to the TF universe to try and solve a crisis on their own world. Though Smallfoot was put in a redesigned Gears body, I much prefer this one.

;
EDIT: I removed the real pixelated Gobots logo, and replaced it with a newly designed one.