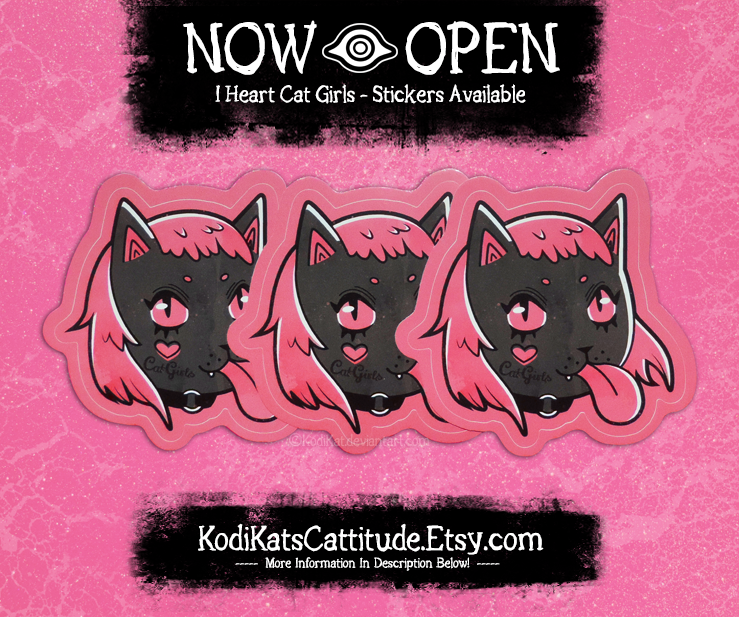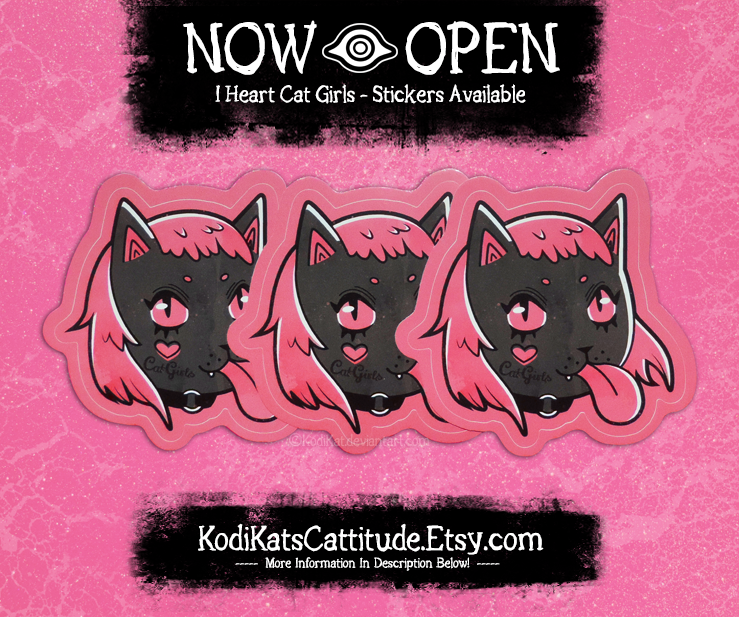 Watch
Hey everyone!
I've opened up my Etsy store this week!
Find it here at:
KodiKatsCattitude Shop
Currently I'm selling these cute,"I Heart Cat Girls" stickers in time for Valentines Day.
I'll be slowly releasing new items (Enamel Pin) along with digital commissions.
I'd love for some support, so please favorite my shop for updates!
Otherwise, you can follow me on
Instagram
or my DA for artwork.
Support your cat girls and stay curious!