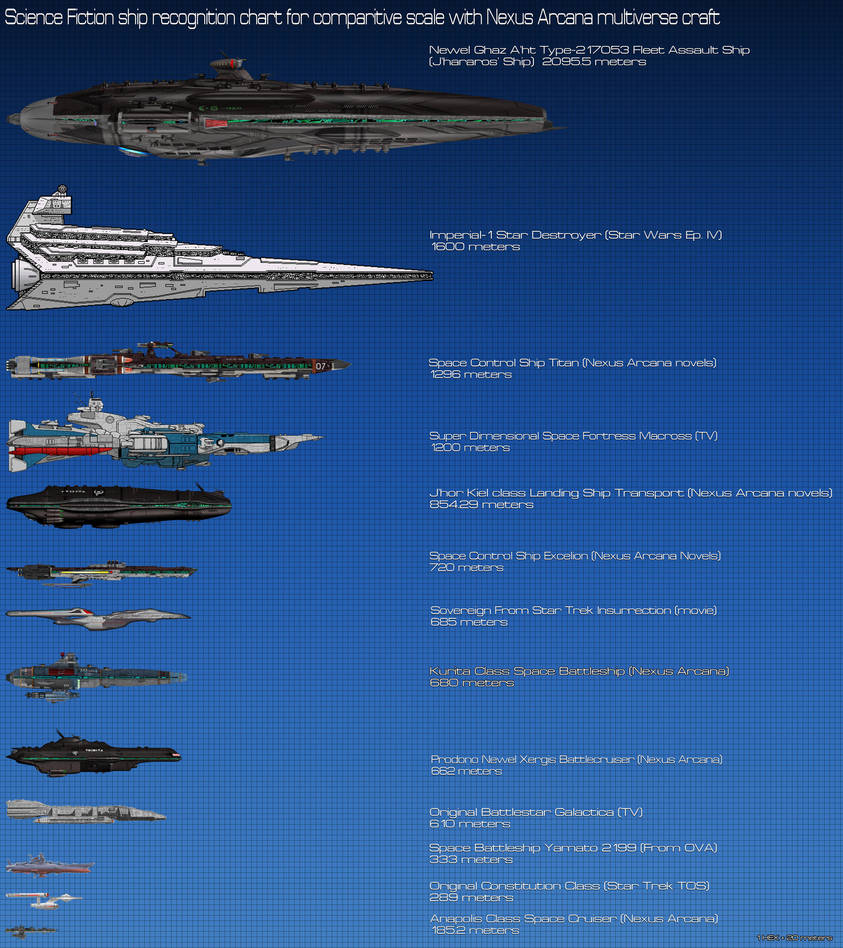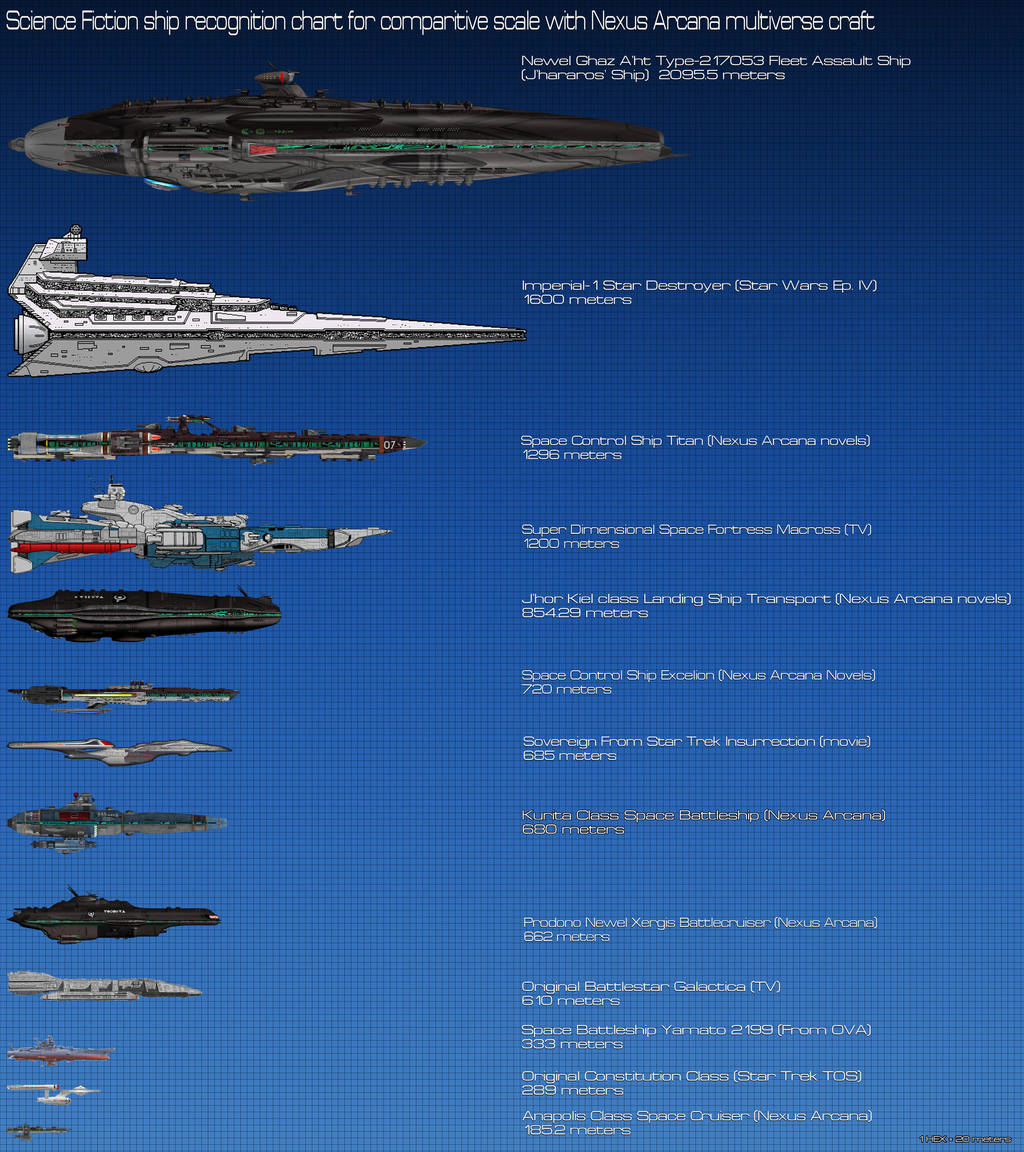 Watch
Updated version of the chart I made a few years ago to answer a few people who have been asking how my ships compare (in size) to ships from other SF shows/TV/novels/movies etc. So I picked some of the classic SF ships from the more popular SF franchises and put them up alongside some select ships from my novels.
All copyrights belong to their respective owners.
No infringement is intended as this work was created as a reference piece.
Special thanks to Jeff Russell's Starship Dimensions website for the info and images that I used to make this fun chart.
www.merzo.net/index.html

A couple of the sized you have here are way...WAYYYYY off. TOS Galactica has been pegged at 1800 meters in length (based on the size of the launch tubes against the KNOWN size of the viper). The Macross space fortress was TWENTY KILOMETERS long, not 1200 meters.
Reply

No, the Macross is not Twenty kilometers (20,000 meters).
It is clearly 1200 meters (1.2 KM) according to Studio Nue, the people that designed it.
www.macross2.net/m3/sizecharts…
Not sure where you got 20-Kilometers from, but that is DEAD-wrong.
www.mahq.net/mecha/macross/sdf…
The original battlestar Galactica was said to be only 2000-feet (610 meters) according to Glen A Larson (the man who created the original show).
The size of the ship is a hotly debated topic so I am sticking with what the creator of the show said and staying away from fan-speculations.
www.tecr.com/galactica/capship…
Reply