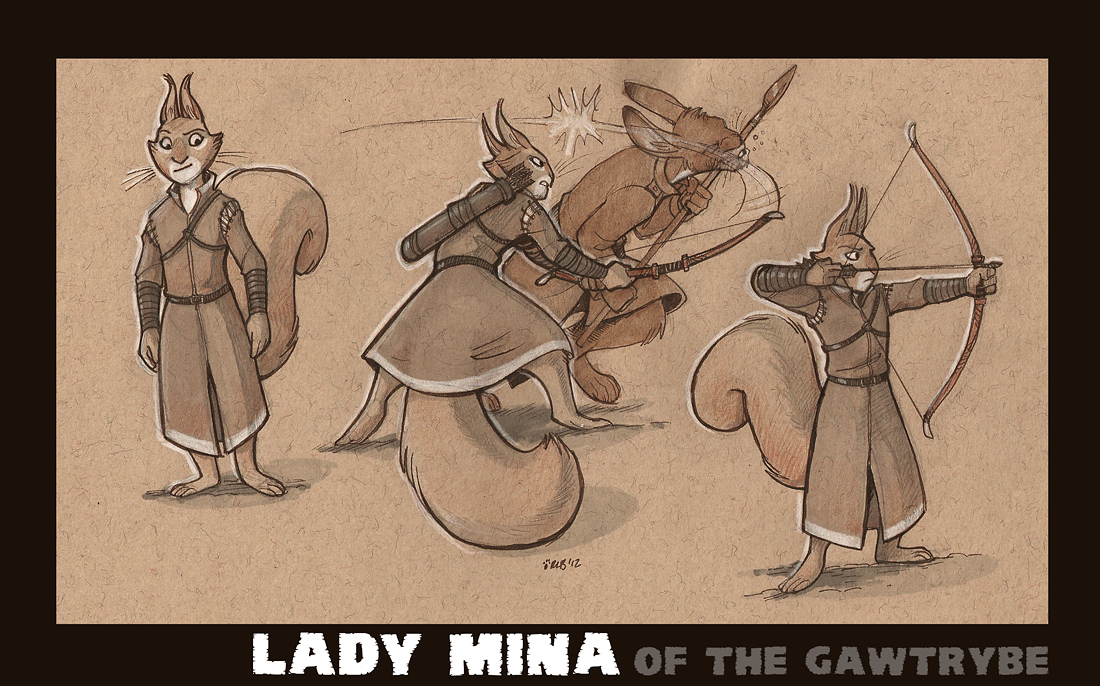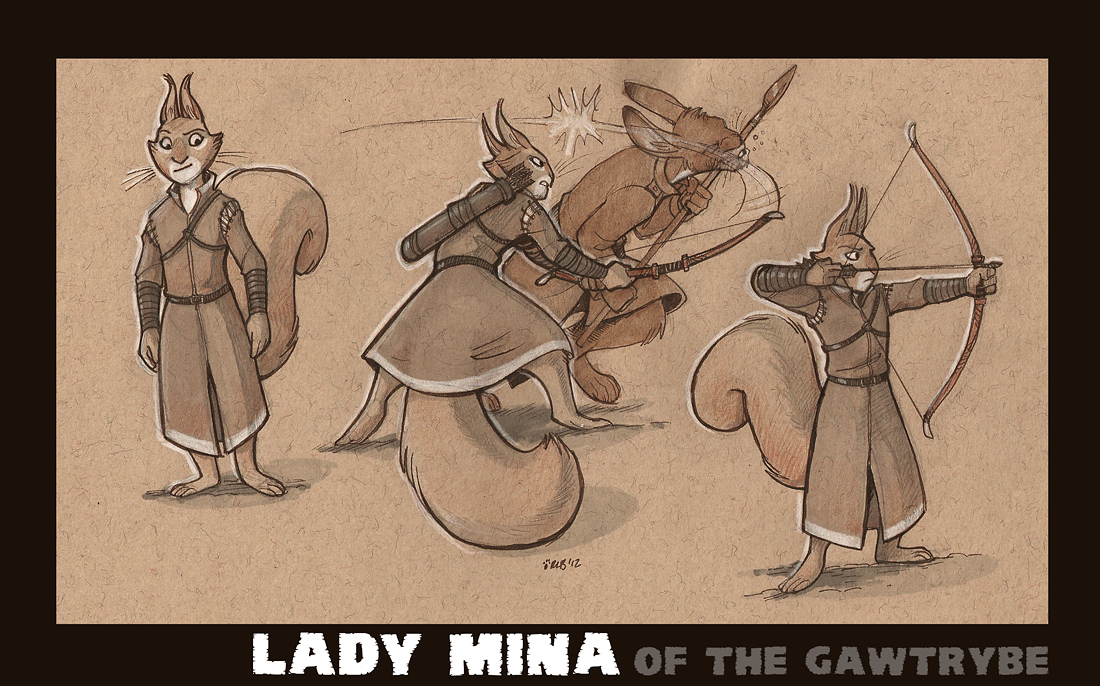 Watch
This one was a little tricky, but I finally got something I was comfortable to call "finished." Thanks to ~
Samadhir
for your incredible patience on this one.
Lady Mina doesn't really work
under
Lord Urthblood as she does
alongside,
since the Gawtrybe are the badger's allies rather than underlings. Still, she trusts his judgement and obeys his orders because they're united in purpose.
As an archer, Mina is an absolutely incredible shot. Once the enemy closes she's no slouch with the bow itself, but it is not her preferred fighting method by any means.