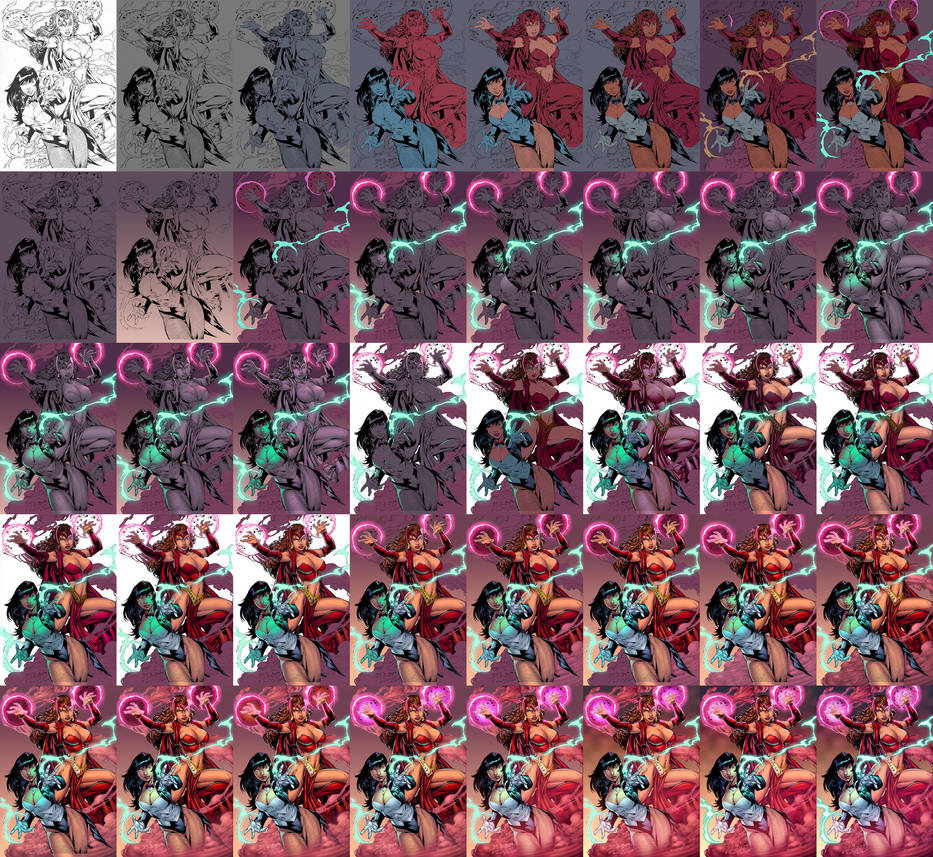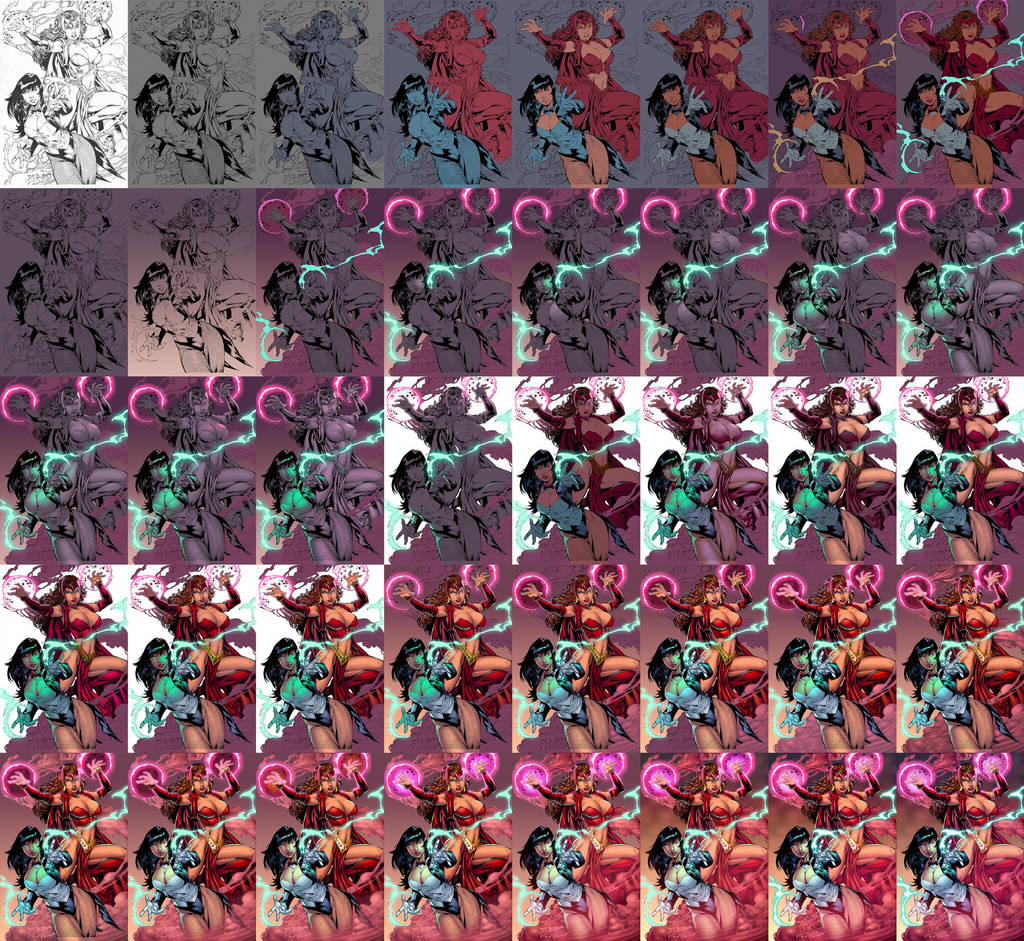 Zatanna and Scarlet Witch - enjoy!
Praise be my Lord and King for the love of what I do and the ability to grow my skills!
CREDITS:
Pencils:

Inks:

alissonart.deviantart.com/art/…
Colours:

yeah, that's still me ;D check out the fullview @
knytcrawlr.deviantart.com/art/…
Don't forget to swing past

and

and remind them they're awesome!
Zatanna is property of DC comics and Scarlet Witch is property of Marvel comics
All favs, crits, comments, loves and

are appreciated in advance
Be excellent to each other - K.

What a great breakdown. Big up for pulling the curtain back for people like me trying to evolve our coloring game
Reply

I really appreciate you showing your technique this way. I wanted to download the file but I can't seem to get it to download so I could study it in more detail. Any suggestions? Your an amazing colorist keep up the amazing work.
Reply