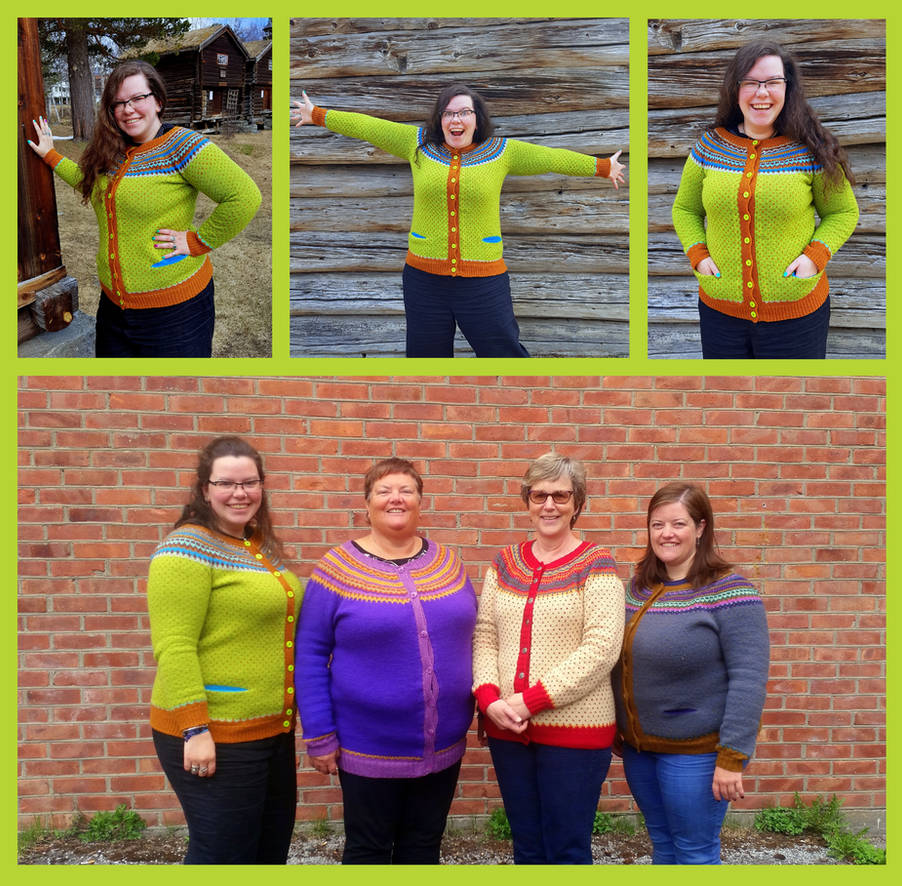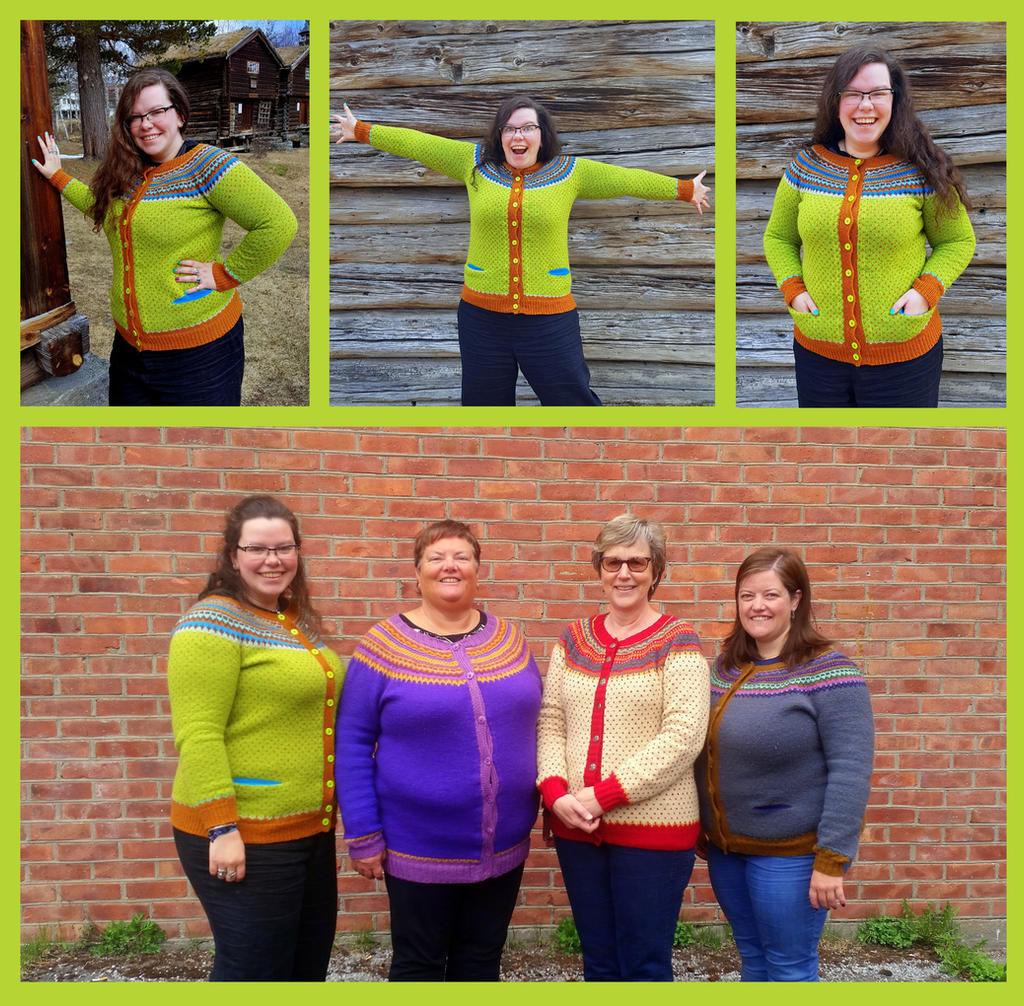 Watch
Saltum Uldfestival 2017 cardigan!
Same as last year, we boated over to Denmark for a huge yarn festival in a small place called Saltum. This year, Marit and I were on our own since Young, my old boss had other matters to attend to and couldn't join us, so we decided to invite our mothers in her place.
Same procedure as last year, we made matching cardigans so we could find back to each other in big groups of people. This year we picked the Flea Cardigan designed by Pinneguri. It's a fairly simple yet beautiful cardigan with stranded colourwork...kinda all over.
I chose apple green with cognac edges and various blue tones on the yoke. The buttons were bought at the very same festival the year before.
Yarn
: Hillesvåg - Ask and various Tines, Kauni and Rauma Finull
Needles
: 2,5-3mm
Pattern and design © Pinneguri
www.ravelry.com/patterns/libra…
Work done by me ©
KnitLizzy