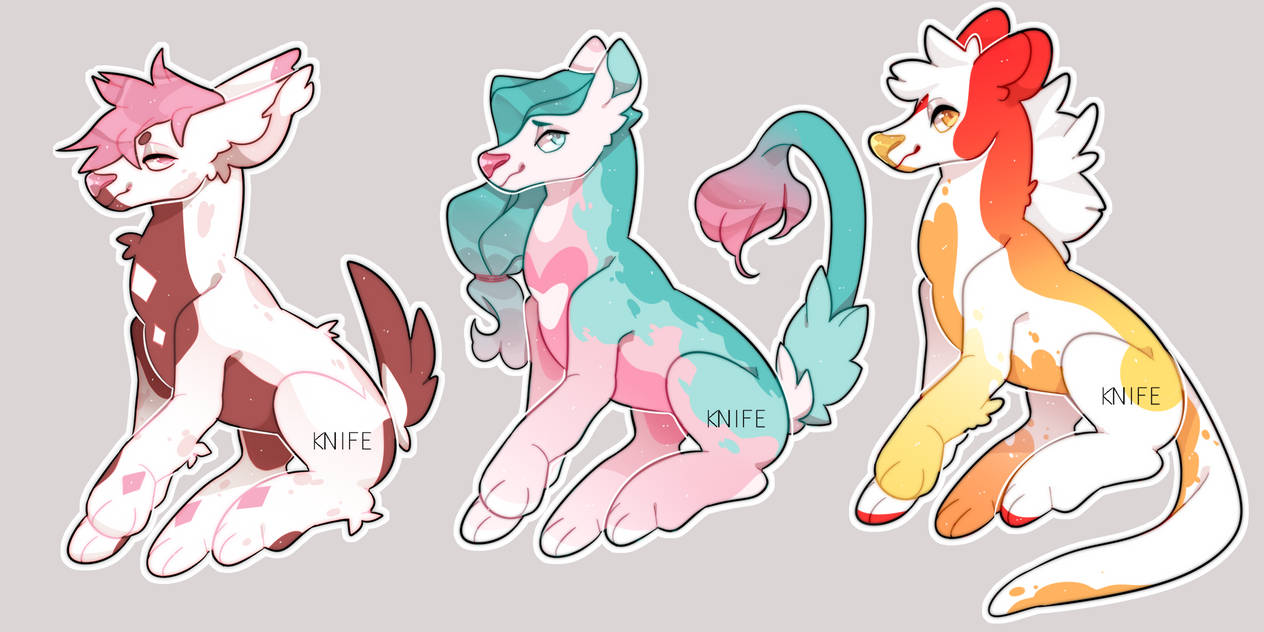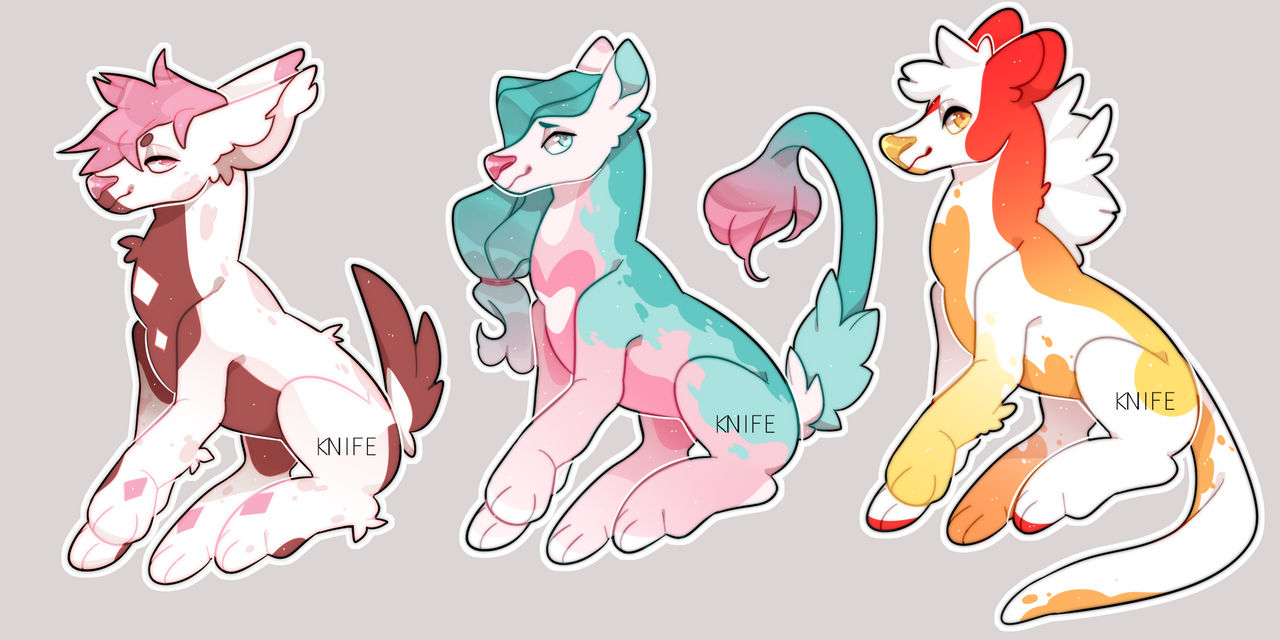 hey!! these r all flatsale

20$ each, comment or note to claim!
general rules:
1) When bought, you can change minor stuff, sex, etc etc
2) Do not claim the original art as your own! Link back to my page the first time you use them :>
3) You cannot sell this design for more than you bought it for, unless there is additional art to accompany it!
1) OPEN
2) CLOSED
3) OPEN

I'd like to get the second one. c:
Reply

!!!tysm! send the money to paypal.me/knifeshimada and ill send the seperate file :>
Reply

Reply