Hello there!

How are you all? I've been kinda quiet here about a month or so again.... Pardon me for that! To show you that I'm not completely dead and actually visit here and get some art done, I decided to show you a dog drawing I did for my SIM game dog. :bademoticon: Go check it out!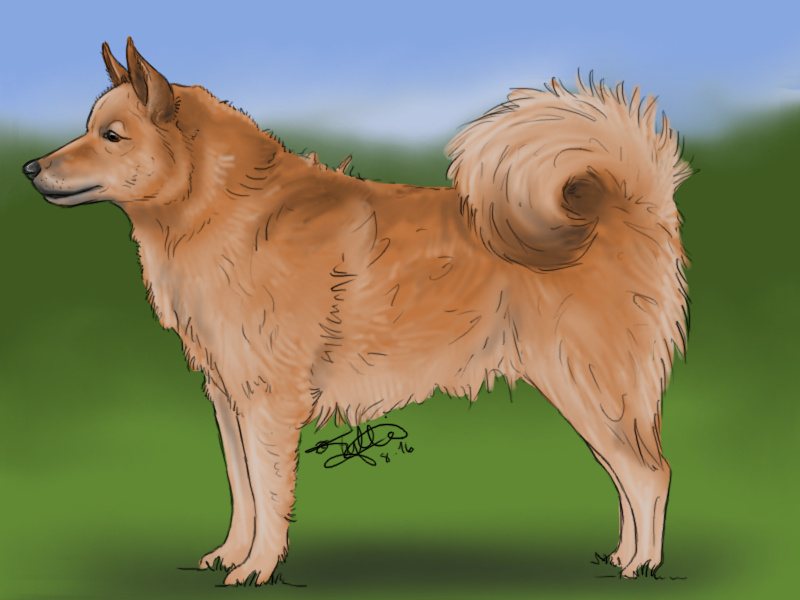 I was working night shift the whole summer, so I kinda missed all the pretty summery views, flowers, and all that.. (But I had great time listening my old CDs during the drive to work and back home.. So much nostalgy!) And when I had a chance to go take pictures, I was usually too tired or it was too cloudy outside.

And now we're living this boring time between beutiful summerdays and beutiful autumndays, so I don't really feel like taking pictures haha. And I'm having some troubles with drawing as well, like, I really like doing the lineart and sketches and that kind of things, but oh man I hate colouring so much...! So I guess I'm having some kind of artblock, hmm..
I also wanted to say that I'm trying to get the hang on tumblr.. Again.. Tbh I don't really get the point of that site.

So if you want to see mee reblogging nice/interesting/etc things, you can find my tumblr
here
:bademoticon:
That's all for now I guess. Have a great day!

--
PS: Have you ever tried postrcossing? So much fun!