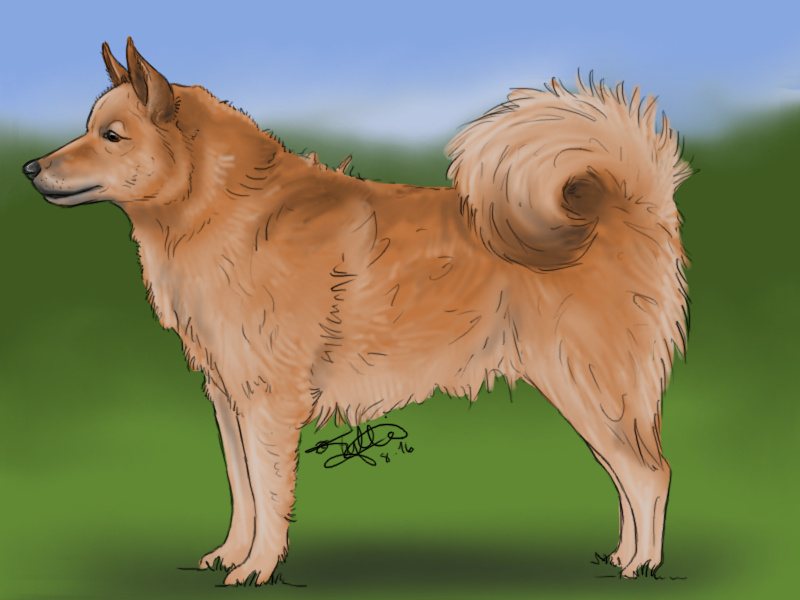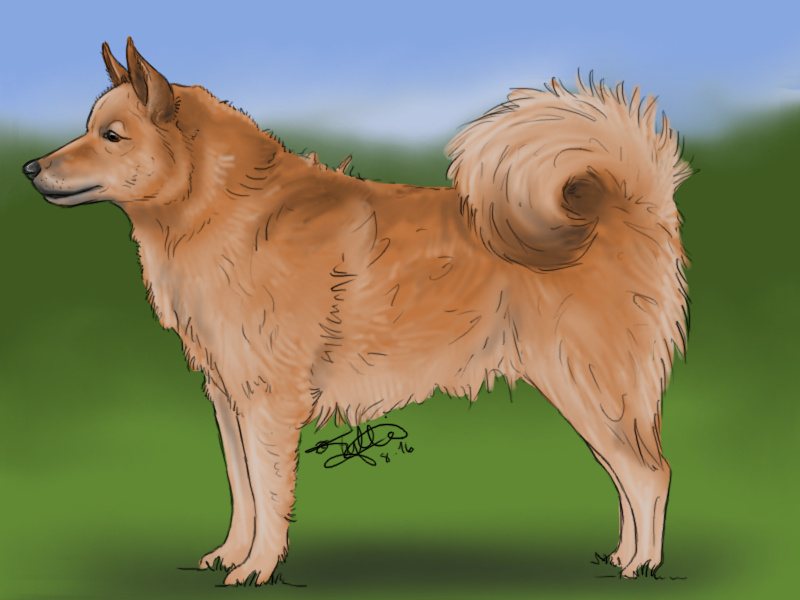 Watch
I don't usually post conformation drawings of animals here on deviantart anymore 'cause I usually need to use more references to draw them and therefore I don't feel like I've left enough "my own handprint" on them. And don't even start with the most crappiest bacgrounds ever, omg.. But I tried to draw dogs first time since forever and this one turned out to look pretty nice and I felt really proud of it, so I wanted to make exception and submit this one here for you to see.

It's Finnish Spitz. And it looks so nice! Yeah her body is too long and same goes with her muzzle, but as I said, I just really like how this turned out.

In a way, dogs are much easier to draw than horses. But they're so much difficult to color, especially the longhaired ones... :eyeroll: But so yeah, I also wanted to prove that I can actually draw something else than horses.

Haha

-----

Reference for pose.
Done with
GIMP2 and Wacom Bamboo pen. About 2 hours?