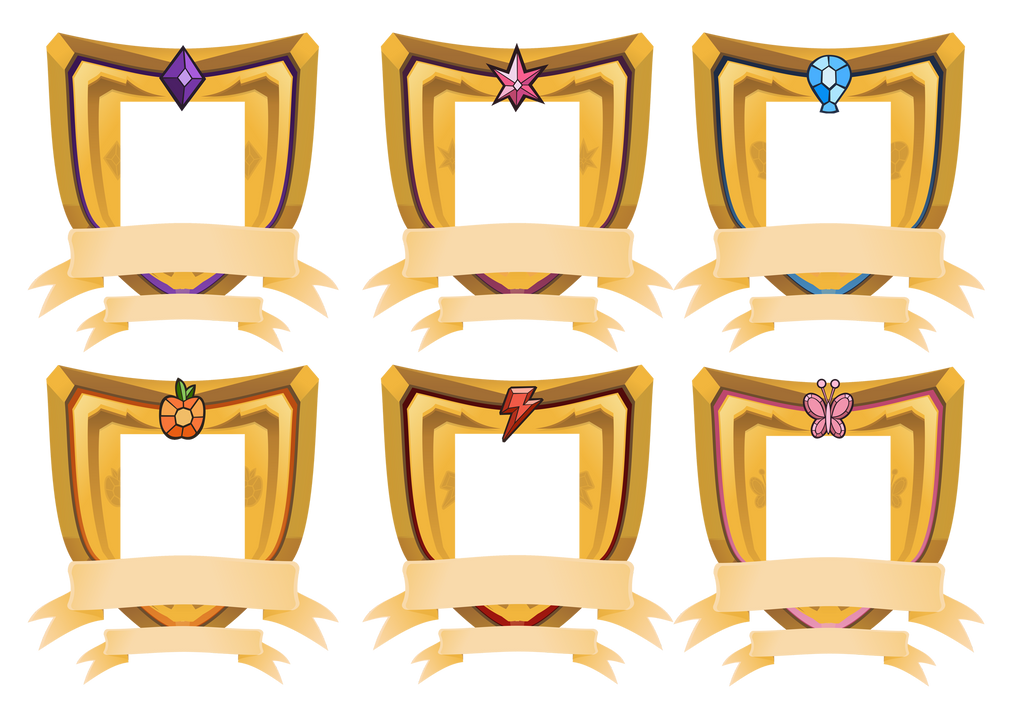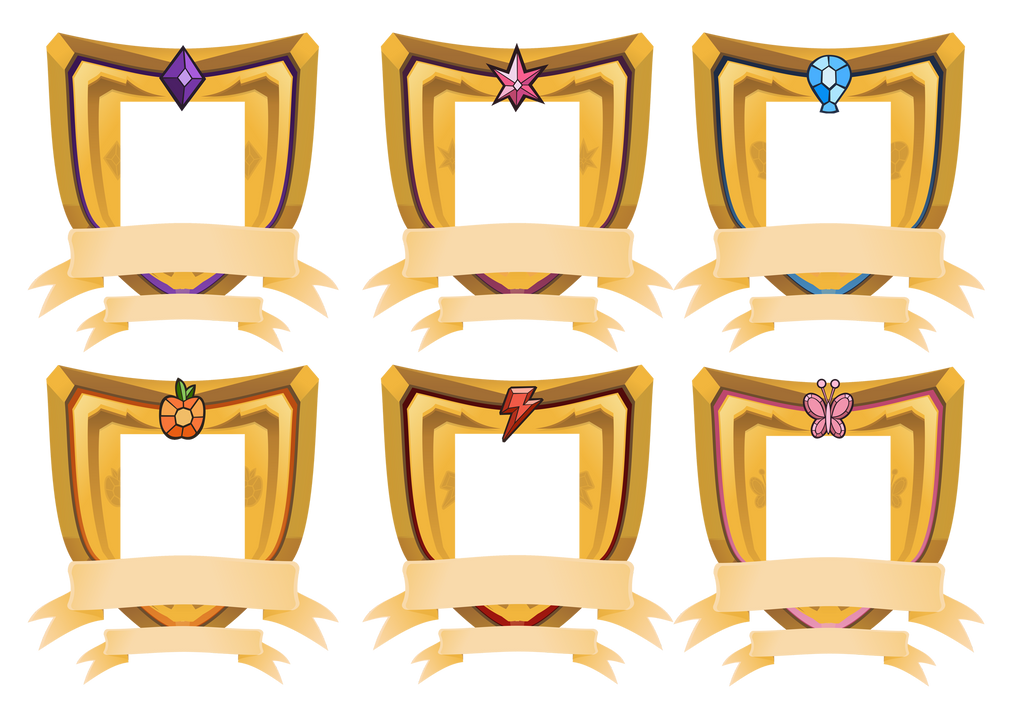 Watch
for :icon
G
eneralDurandal: 's knights of harmony.
there are plenty more to be designed,yet i am making those in my free time,and i am completing some freelance work.
i do not own elements of harmony nor anything MLP related,this is fanart.

The larger stashed versions have a white background in the portrait area, could you please remove them?
Reply

Reply

Incredible. Look forward to what the other ranks look like!
Reply

The portrait space is missing an boarder/edge, and is only 126x126, it needs to be 174x174.
Other then that these are amazing, thank you!
Reply

yes, thanks. i will make the two frames sepparated. everyframe will have a hole, and this ones are scaled to look good on deviantart. later on i will provide you again the link to te huge ones that you can scale down any exact size you need.Sorry for taking so long, whenever i finish an animation, she just ask for changes and add things!!
Reply

Your work is important, so you should focus on that.
Thank you for spending some of your free time on this project though, it's greatly appreciated.
Reply