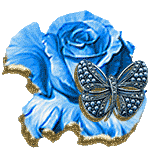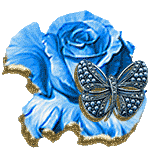 Wonderful and thanks for sharing

Reply

Stunning

Reply

Reply

Of all of your posts to date this one is my favorite, I won't go and post on all of them but know they are all beautiful, expecially this one. The detail in the flower is beautiful then to the butterfly pendant with the sparkeling gems is just gorgeous! As always, love your work!
Reply

So lovely! I love that shade of blue!
Reply

So beautiful you got me with this one I love and adore butterflies awesome work.
Reply

wow this is so beautiful

Reply