Sorry friends , i cant be here always because my mother have metastases in final way and her illnes dont let me to be free on time...Soon ill see her to go in a star...she said always that stars are only for those who need them...so , ill be sad and ...ill be so so sad...soooo sad... excuse me...i love my mom a lot , but cancer dont...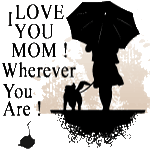 Today 5.05.2019
Her tension told me that is someting wrong...her medication was supervised and now she just sleep ...and sleep and is like a coma , i pray to GOD to be easy for her and her pains dont bother her...my god! this is finish?
Today 16.05.2019
I wonder and wonder why her body returns to life, although she has big pains and we use morphine, she returns and comes back again and again.
Does God have anything to do with her or for her? then why not forgive her and let her go ?
This morning, my mother had a comment and told me she had something else to do ... when I asked her what to do, she told me she still had to bring someone on the ground ...
Who am I asking ...?
-she answered whispered: someone who does not believe in our father ...
...oh God ... Who spoke? Who answered?
Morphin has double concentration, she started to bleed...whats this? i called ambulance... they told me they cant do nothing for her (is this possible?)nobody cares one 91 age old with metastases...yes , sure, but is my mother!!!