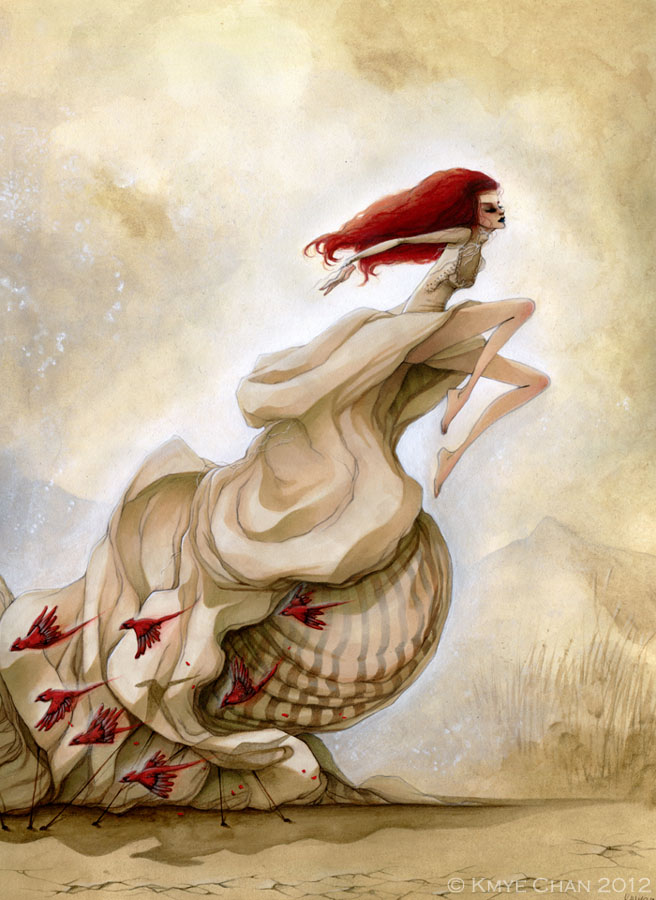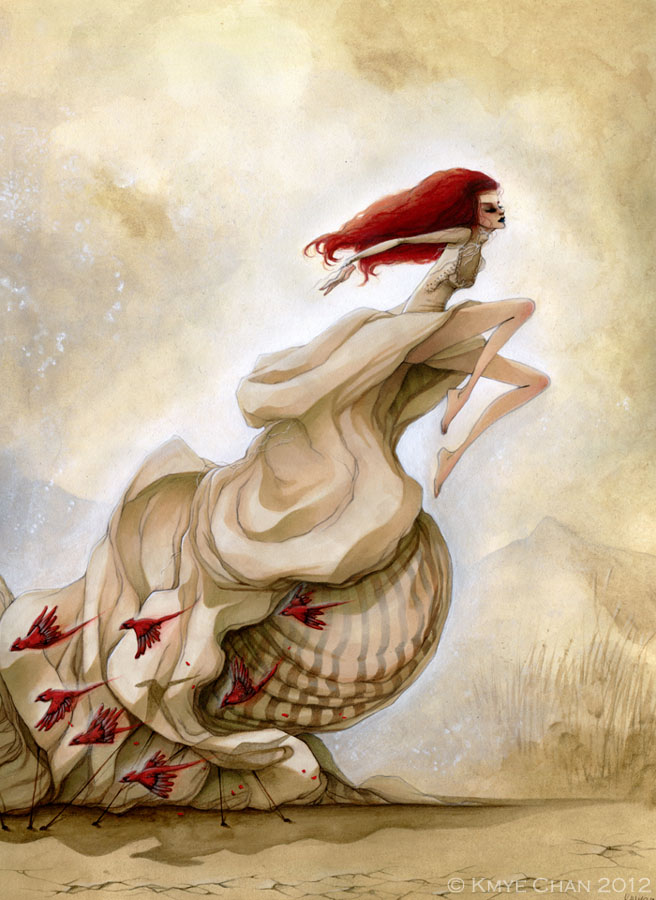 Watch
Copyright © Kmye Chan 2012. All rights reserved.
It's been a long while since I got any time to draw - I do feel a bit rusty.
This picture has been in progress for a long time - or rather, I sketched it over six months ago, and got the opportunity to do the color only recently.
Things are starting to settle down a bit here, so hopefully I will have other drawings to show soon.

Limited edition fine art prints are available directly from me on my Etsy store.[Markers, pencils and acrylics on watercolor paper | 30x40 cm]