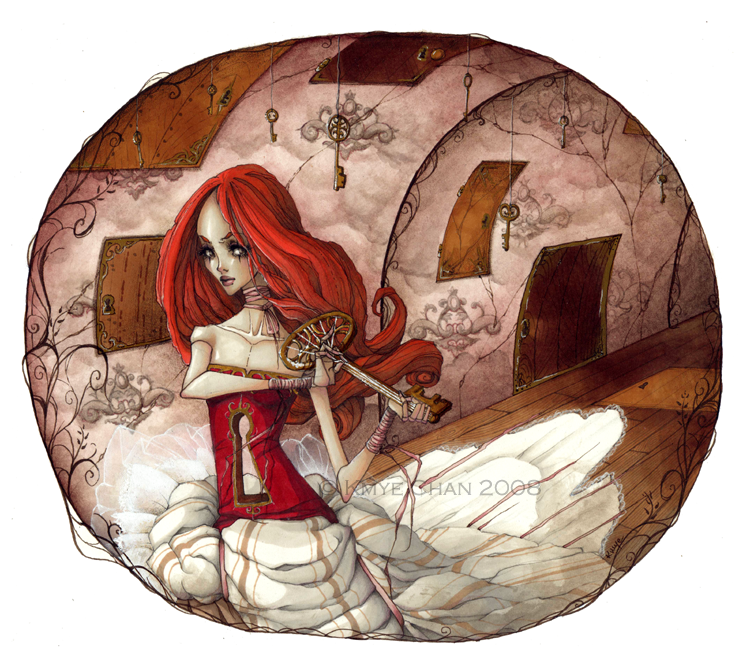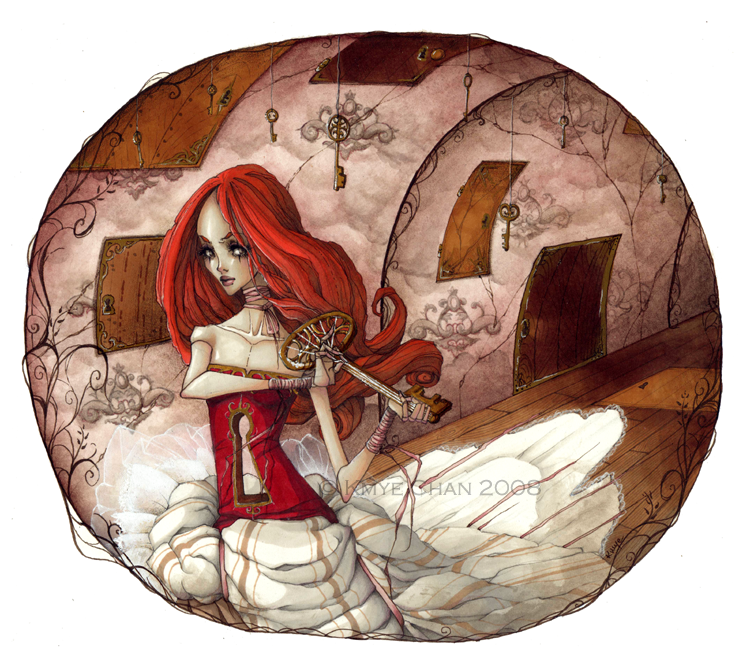 Watch
Copyright © Kmye Chan, 2008. All rights reserved.

Please do not use, copy, reproduce or redistribute without permission. For more information, please see my terms of use. Thank you!
Second version of a drawing I started some months ago, but that I left unfinished because I was unhappy with the colour scheme. And I liked my key-violin so I decided to do it all over again.
I'm happier with this one.

Enjoy!

Limited edition fine art prints are available directly from me on my Etsy store.
[Indian ink, watercolours, markers, acrylics, coloured pencils.]</b>