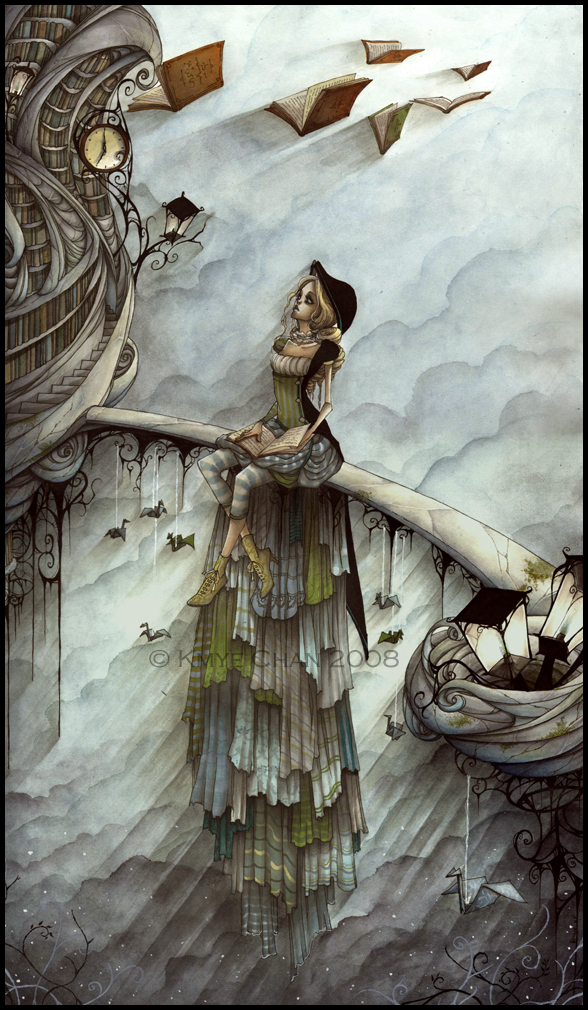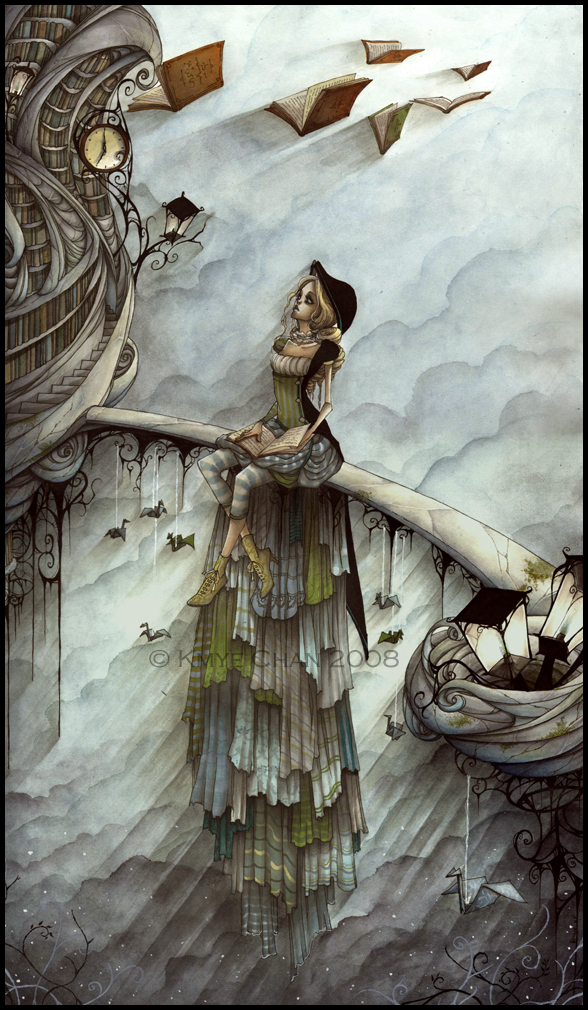 Watch
Copyright © Kmye Chan, 2008. All rights reserved.

Please do not use, copy, reproduce or redistribute without permission. For more info, please check my terms of use. Thank you!

Aaaaand.... this is what happens when you try doing light effects that are FAR beyond your skill level. xD;;
So, please do me a favor and do not criticize the lighting effect (yes, those weird greyish parallel rays that seem to come out of nowhere) - I already know how crappy it is. Any other comments are welcome.

I'm probably very much biased by how unhappy I am about those light rays, so I won't go into detail about how I feel about this picture - maybe you guys will give it more love than I do.

Limited edition fine art prints are available directly from me on my Etsy store.
[Indian ink, markers, watercolours, pencils, acrylics]</b>