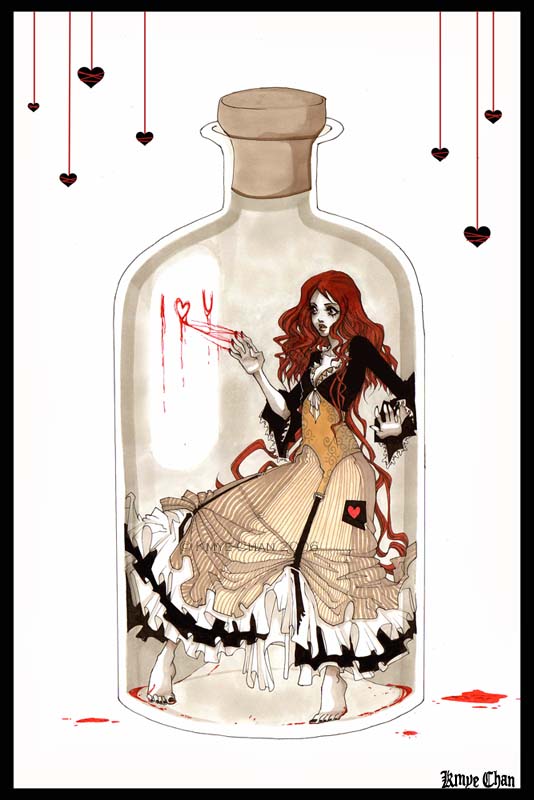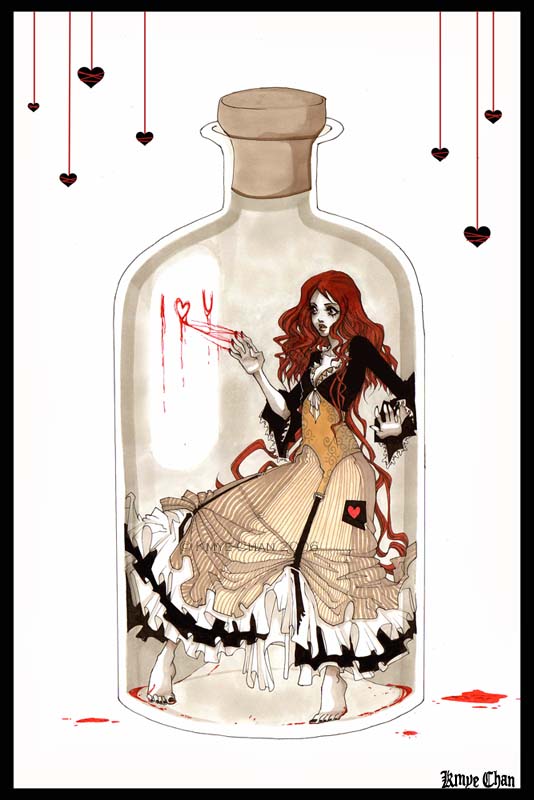 Watch
Copyright © Kmye Chan, 2006.

Please do not use, reproduce, alter, copy or redistribute, except for uses allowed by my terms of use.
xD A week ago, I heard that 80's song called "Message in a bottle" (who was singing that again...? The Police...? Or Sting...?).
Anyway, I thought the title was too cool for not using it for a picture, and this instantly appeared in my mind. It doesn't "relate" to the song, just to the words of a "message in a bottle"...
I guess I could have put more work and more effort in this picture because I really liked the idea; but lately I really have no time for drawing at all, so I just tried to make a little *something* at least and have fun, instead of forcing myself to do something boringly long and complicated to draw... and anyway I will have plenty of new ideas when I finally have time for drawing... xD;;
So yes, it could have used some refinement. But I don't have the time. :3
Apart from that, I pretty much like the result, though I guess that many people will find it too simple.
Yes, my skills at drawing hands and feet could definitely use some work.... but who cares, hands and feets are so overrated nowadays. (xD J/k).
At least I tried!
I hope you will enjoy this! I don't think I'll have much stuff to submit in the next few weeks (but who knows), so...
[Made with Staedtler pigment liners, Pantone markers, red India ink, white paint.]