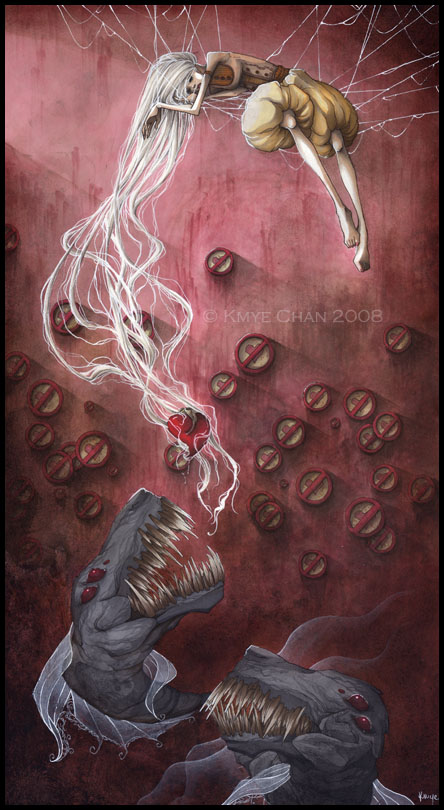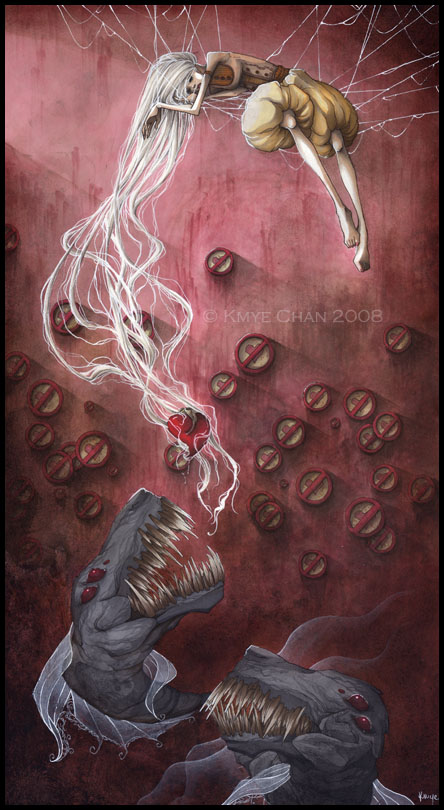 Copyright © Kmye Chan, 2008. All rights reserved.

Please do not use, copy, reproduce or redistribute without permission. For more info, please check out my terms of use. Thank you!
Poor little heart, seeking love in all the wrong places.

This is a little teaser of the work I have been doing for the past couple of months (and that isn't finished yet because I'm so slow, ahah)... The first of my four pieces for the eight-handed show I am doing in Roma in January, with the ever-so-talented Benjamin Lacombe, Lostfish and Zoe Lacchei.
I'm very very excited, I'll tell you more about the show in due time.
And no, you're not seeing anything else before the show. Sorry!

A very special
thank you
goes to the adorable =
catzilla
, savior of the dying marker.

16x24 inches Giclee prints available - Limited edition of 10 - 150€ / $200.
Please contact me if you are interested!


[Markers, watercolors and acrylics on watercolour paper.]