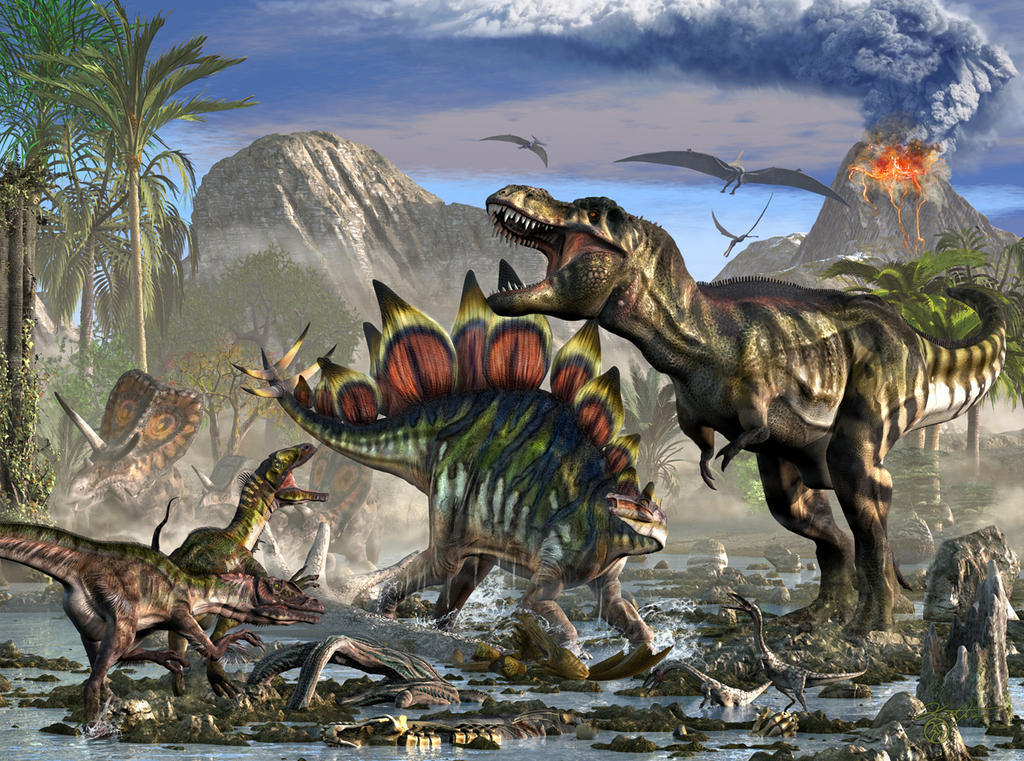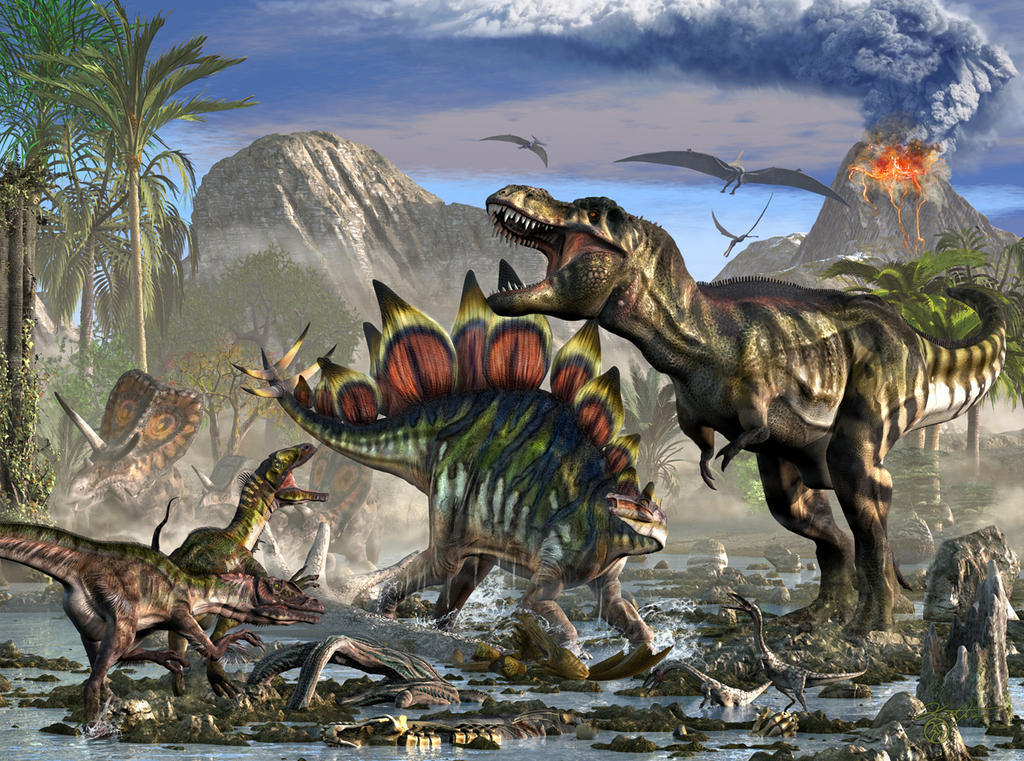 Watch
Cover art for a board game of a Stegosaurus defending himself from T-Rex and some Utahraptors. In the background are some Torosauruses. Image created in a 3D software and painted with a digital Wacom tablet.

Gotta love the time traveling Stegosaurus.

Also someone tell the creators of the board game that Utahraptor most likely had feathers when pretty much most of its relatives are confirmed to have had feathers. Tell them that T. rex is a maybe. We do have patches of scales but that does not mean T. rex was not at least partly feathered. Good work all around though. The heads of the raptors seem a bit shrinkwrapped but at least they are not horribly shrinkwrapped lol.
Reply