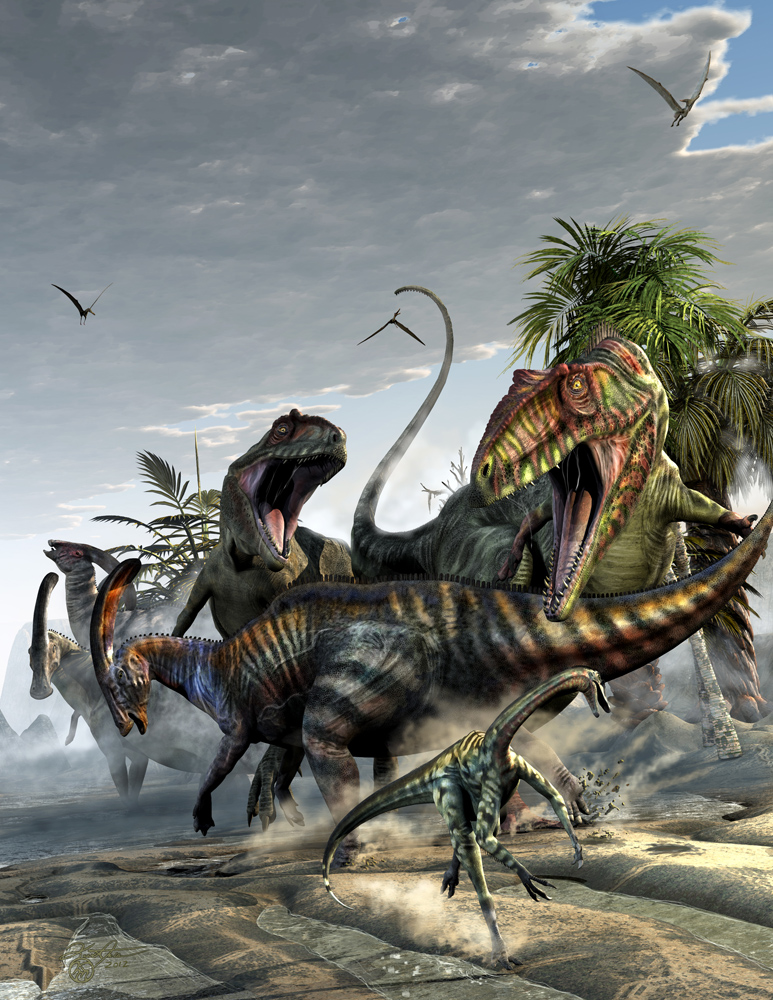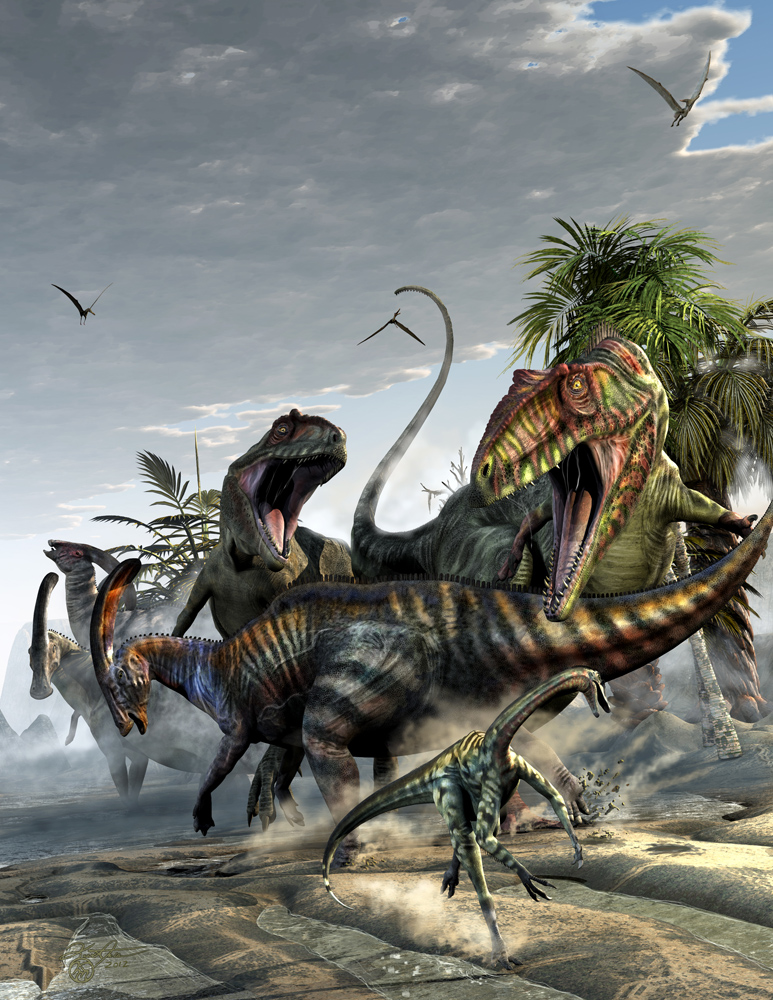 Watch
Two Giganotasuruses trying to capture a Parasaurolophus. Giganotasuruses are known to be the biggest in the Tryannosauridae family with even row of sharp teeth. T-Rex are smaller than these guys but their head is larger with uneven size teeth for tearing.

Great work, love the dynamics. However, giganotosaurus was not at all related to tyrannosaurus, and predates both tyrannosaurus and parasaurolophus by about 30 somthing years. Not to mention the animals were on entirely different geographic parts of the world. Giganotosaurs belong to the family of dinosaurs that include: carcharodontosaurus, allosaurus, mapusaur, eocharia, acrocanthosaur, and many others of that lineage.

That being said, the artwork is great! Keep it up!
Reply

Reply