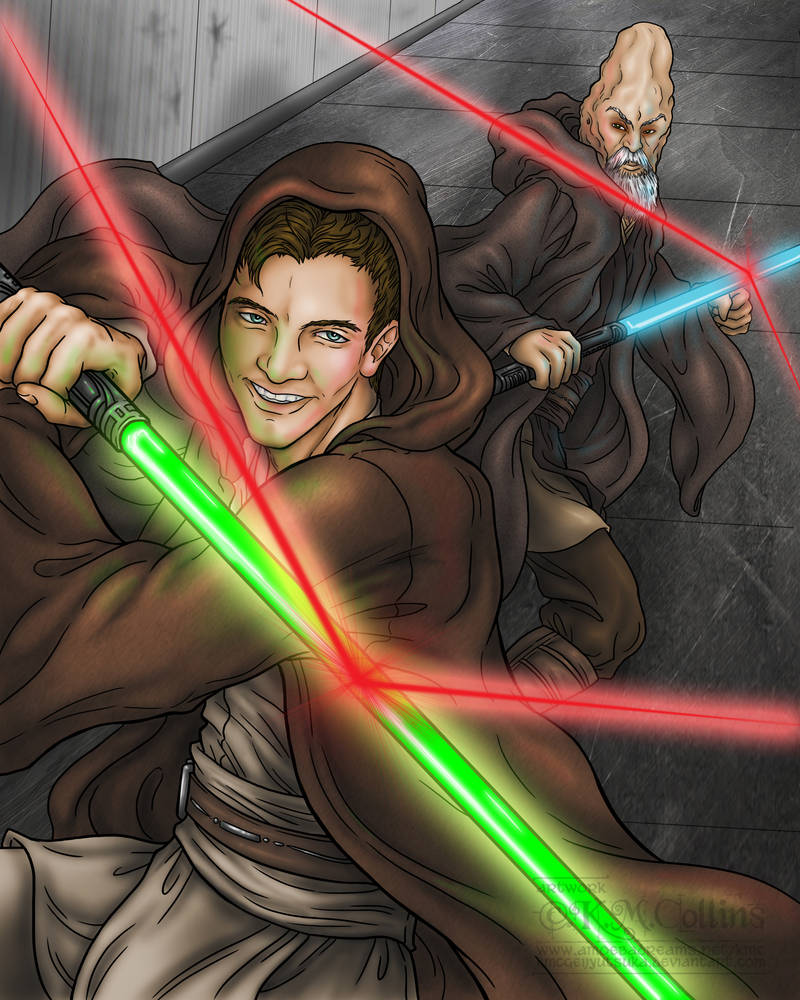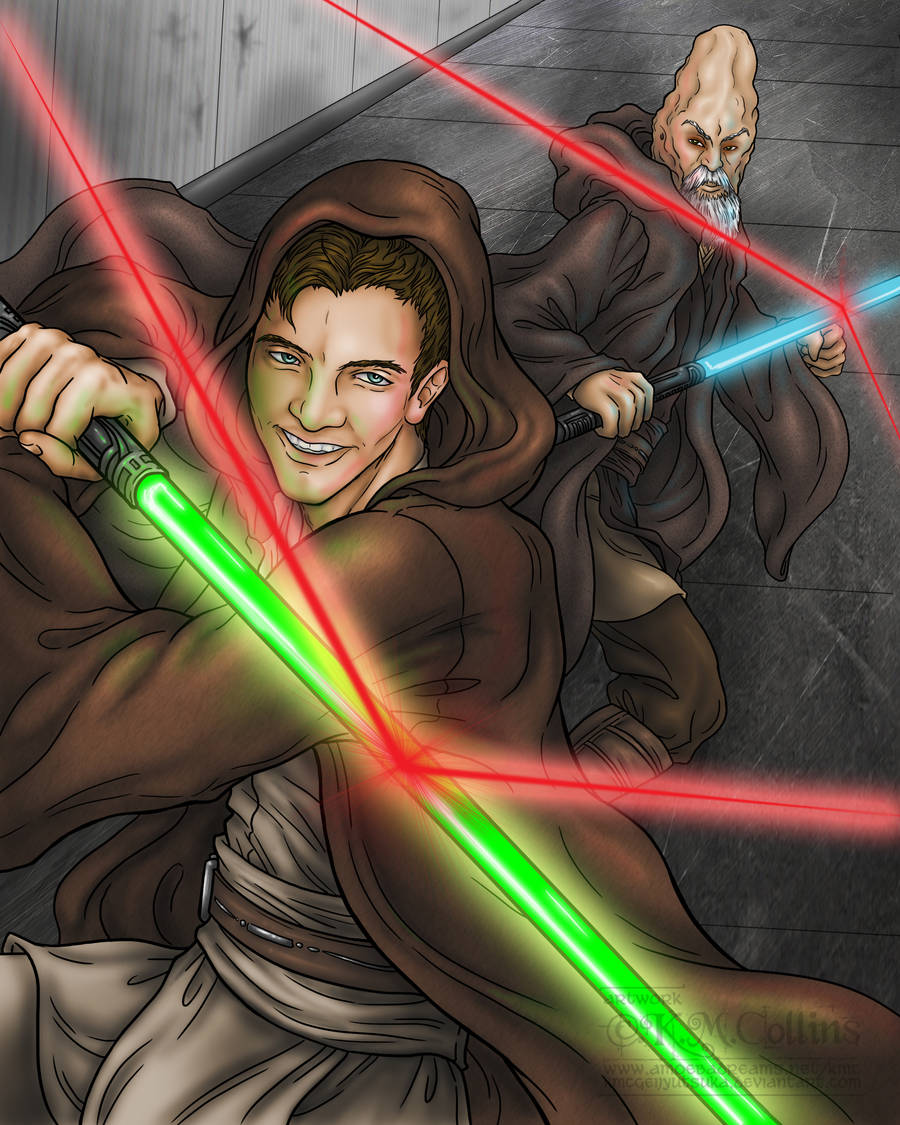 Watch
Years ago, I drew Ki Adi Mundi with a small boy who loved Star Wars as Ki Adi's padawan.
Now, at 20, this incredible young man is still a huge fan of Star Wars and recently let me know that he really hoped I would be able to draw him again one day, this time as a grown Jedi.
This one's for you, Xac!
I'm thrilled that he seems to love how it turned out so much and I'm thankful to have been able to watch him grow into such a wonderful, thoughtful and intelligent young man.
Previous drawing:
kmcgeijyutsuka.deviantart.com/…

He really is an awesome young man. I was happy to have met him at DragonCon those couple years back. I really like the poses to this and the light-saber and lazer effects to this. Very well done hun.
Reply