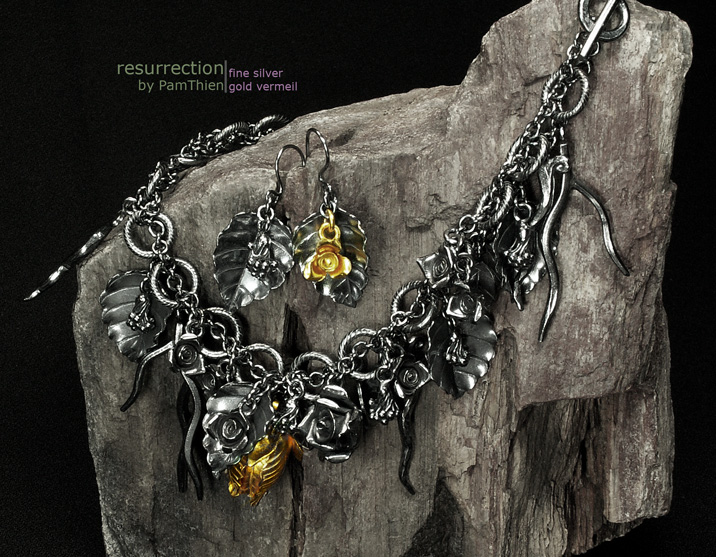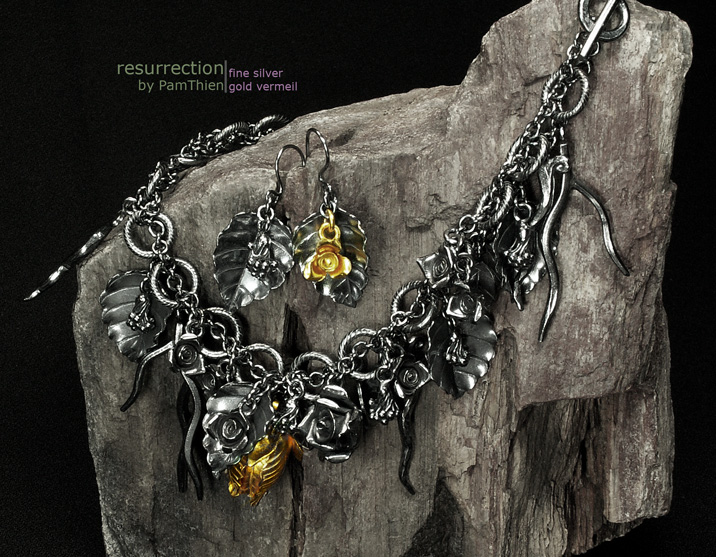 Watch
Hidden among the charred roses and thorns is a golden bud - awaiting her ressurection.
Fine silver (Black, Thick Gold Vermeil)
This piece features two 7-inch bracelets that can be attached together to form a 14-inch choker and a set of earrings.
This took about 6 months to finish (lots of initial problems) so I am very happy now that it's done.

The main point was to get a high saturation on the gold against the black and to texture the black as much as possible. I'm a little disapointed at the photography because this piece has crazy textures that didn't show up so well.
Price tag: $475 USD