Characters Model Sheet Tutorial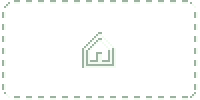 A Commission by BokuRac

Fabienee created by Fabienne The Hedgehog

Here is an old tutorial I made for Krita
krita.org/
T pose definition

When the arms are completely outstretched it's a "T frame" pose.You will notice that the pictures in T pose the arms look like the letter T.

Krita2.7 or newer Character Concept Art.

BASICS

Use Sta.sh to submit works.
Must be made in Krita2.7 or newer www.krita.org/ and saved in Krita document format kra.
The kra file be compressed into 7zip 7z format .
The Preview image must be PNG not Jpeg.
PNG must 1920X1080.
Characters must have 5 FINGERS and 5 TOES.




Open Character Height Template.kra in Krita2.7 or newer.





STAGE 1 EXPLANATION







Minimum Layers





Head
Ears
Neck
Body
Arms
Legs
Fee
STAGE 2 EXPLANATION







In STAGE 2 BASES(Bra&UnderWear) we will draw the Underwear.
Bra for Female Character
Underwear for Male&Female Characters





Minimum Layers for Males






Minimum Layers for Females







STAGE 3 EXPLANATION





In Stage 3 BASES(Face) we draw the Face.





Minimum Layers









Possible Layers







Stage 4 Explanation





In STAGE 4 BASES(Face Details)




In Stage 4(FaceDetails)we draw face details such as Freckles.





Stage 5 Explanation





In STAGE 5 BASES(Body Details)




In Stage 5(BodyDetails)we draw the Body Details such as Belly Button,Nails,Back Lines etc.





Minimum Layers for Males








Minimum Layers for Females







Possible Layers






Possible Layers






Final STAGE EXPLANATION





In Final Stage BASES(Hair) we draw the Hair.





Minimum Layers






Possible Layers






DETAILS 1 EXPLANATION





In DETAILS 1(Clothes)we draw the Clothes.





Minimum Layers








DETAILS 2 EXPLANATION





In DETAILS 2(ClotheDesigns) we add things like Shirt Lines, Stripes, Collar etc.





Possible Layers








DETAILS 3 Final Details EXPLANATION


DETAILS(Clothe Accessories)




In DETAILS 3 Final Details(ClotheAccessories) we add the Clothe Accessories such as Jimmy's Braces,Edd's Jacket or Lee's Ear Rings.





Final Explanation Colouring and Shading


(Colouring and Shading) are Paint Layers for every Group Layer that needs Coloring and or Shading.

EG


Group Layer
Base
Paint Layer
Base
Paint Layer
Shading
Paint Layer
Colouring