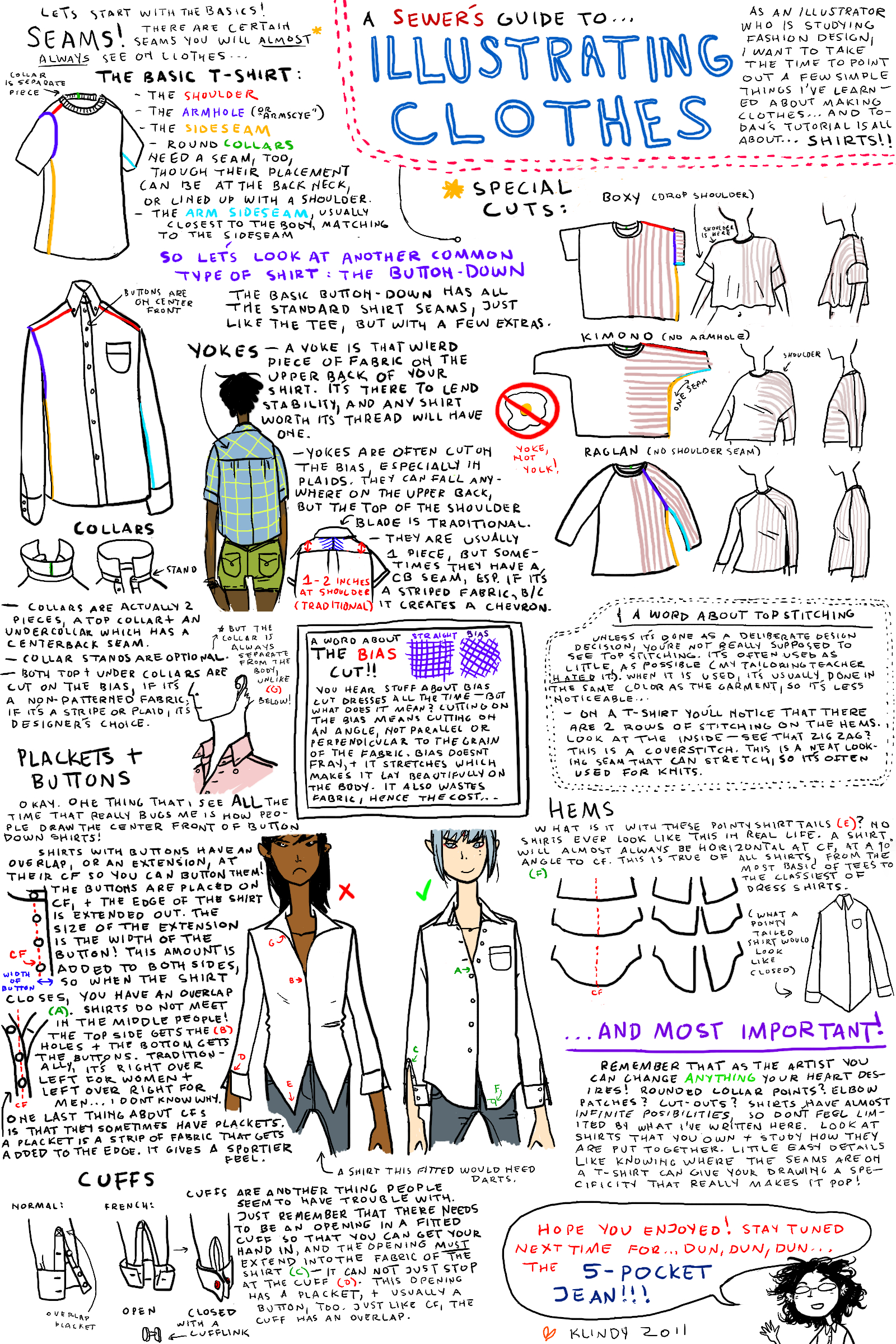 Watch
There's a lot of artwork on DA of people wearing clothes, and I've noticed that a lot of artists, even really really good ones, have trouble drawing clothes.

There are lots of tutorials that will teach you about how to draw the folding of fabric on a body, but for me what's more important to a picture's realism is the construction of the garment. Does the t-shirt have shoulder seams? Side seams? Is the collar separate from the body of the shirt?

These are easy things to draw that people forget all the time, even people I know who study fashion. The button-down shirt in particular is one that often gets messed up, and it's shape is so familiar and dependent on tradition that it's quite disconcerting to me to see it drawn incorrectly. Knowing even a little bit about where the seams go on your shirt, how the grain/pattern of the fabric falls, how the collar lays, etc, can ground your picture really effectively.

Well, you know, these are just guidelines....Of course any of this is alterable. I just made a shirt myself that didn't have side seams (although it needed an open back to do it--I'll post pictures soon). But knowing these things and then breaking the rules is always better than just not knowing them at all.

This is the first tutorial I've really made, I think, so...be kind. I know it's a lot of words and not enough drawing.

I'd like to do one about pants next-- in particular, the standard 5-pocket jean.