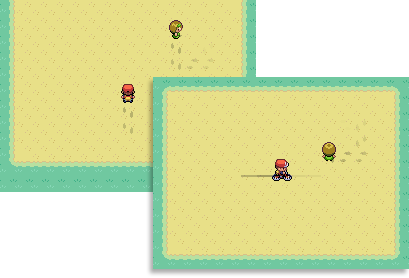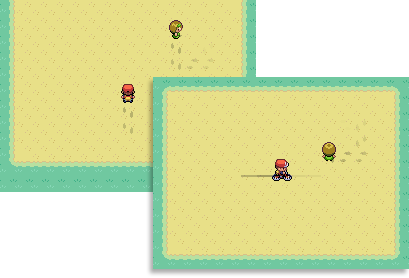 Watch
I've updated the script, so if you're using an oldest version, please redownload and replace the script.
18/05/2015
-Added settings for foot initial opacity and foot delay velocity.
30/04/2015
-Added bike footprint (thanks to
shiney570
for telling me this)
-Fix a little bug
How to install
Place the script in "script.txt" before main and "footset.png" in Pictures folder.
How to use
By default, footprints are showed in terrain tag number 3 (sand), you can change it modifying "TERRAINFOOT".
Invisible events will not leave footprints. Also, if you name add "/nofoot/" to an event name, it will not leave footprints too.
Credits needed for use
If you got an error, tell me!
pokemonfangames.com/script.php…