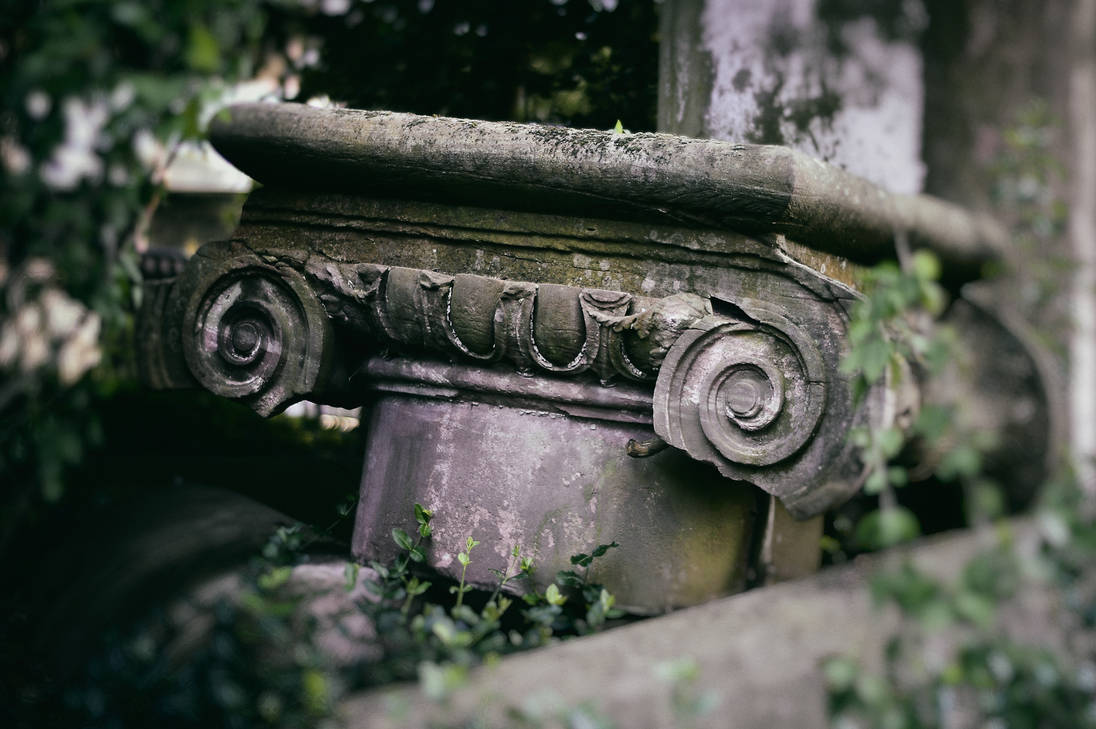 Watch
Der Sonnentempel (
Le temple du soleil ) titel von Tin Tin gewählt von den Ruinen Fund in Wiesbaden aus Römischer Zeit. Nikon Fotografie vom Teilstück des ganzen Fundes.

There's a lyrical sensibility to this...very nicely done

Reply

..thank you Richard.
Is a real antiquity fund of Roman times

it reminds me of this cover

>> en.wikipedia.org/wiki/Prisoner…

Or more from Roman in Germany
>>en.wikipedia.org/wiki/R%C3%B6m…
Reply

..könnte ich mir irgendwie gut als PlattenCover vorstellen....

Reply

.. ich mir auch, doch leider gibt es keine Platten mehr

aber *glücklicherweise* habe ich in der Mittagspause eine Zeitmaschine erfunden, vielleicht kann man da was machen !!

Reply

... und ich dachte noch bei mir "soll i vielleicht eher 'CD-Cover' schreiben?"

.. Plattencover passte gefühlt dann doch eher.. von einer Band, welche den Namen "Sonnentempel" trägt... *Phantasie anspring*
Oh ja, versuch da mal was zu drehen

Reply

.. ja aber .. der Fuchs Nick Wild meinte doch "wer hört schon heute noch CD's" also kommts gleiche raus, und naja die Zeitmaschine, dings, da muss man nackt durch und Zurück geht dann auch nicht mehr, ich dreh mal
*übrigens hatte ich den Titel von Tin Tin, soweit ich weiß war das die Fortsetzung von " Die Sieben Kristallkugeln " ein Comic von 194X ( aber ein muss für die die sich dafür Interessieren ) gute Geschichte! Aber solltest du eine Musiker-Karriere Starten, nur zu. Ja schade das es die Covers von Schallplatten nicht mehr gibt, mir haben immer die Bilder gefallen. Wie Beispielsweise dieses hier >>
Atom Heart Mother ( eins von vielen die mir gefallen haben ).
Reply

oh, das meinte dieser Fuchs?

Also i schon- bin aber wohl eh etwas zeitversetzt manches mal unterwegs.
Dieser Comic sagt mir nichts...von 194X

Interessannt- finde es eh immer spannend, wie die Titel des jeweiligen Bildes durch den Kopf des Verfassers den Weg findet

Pink Floyd....da finde ich das Dark side of the moon noch schöner

Finde eher dein Bild würde gut auf ein Grufti-Band-Album- Cover passen....oder n bissle Metal- angehaucht...so in der Richtung

Reply

Reply

Great capture! Nice image!


Reply

Reply

Reply