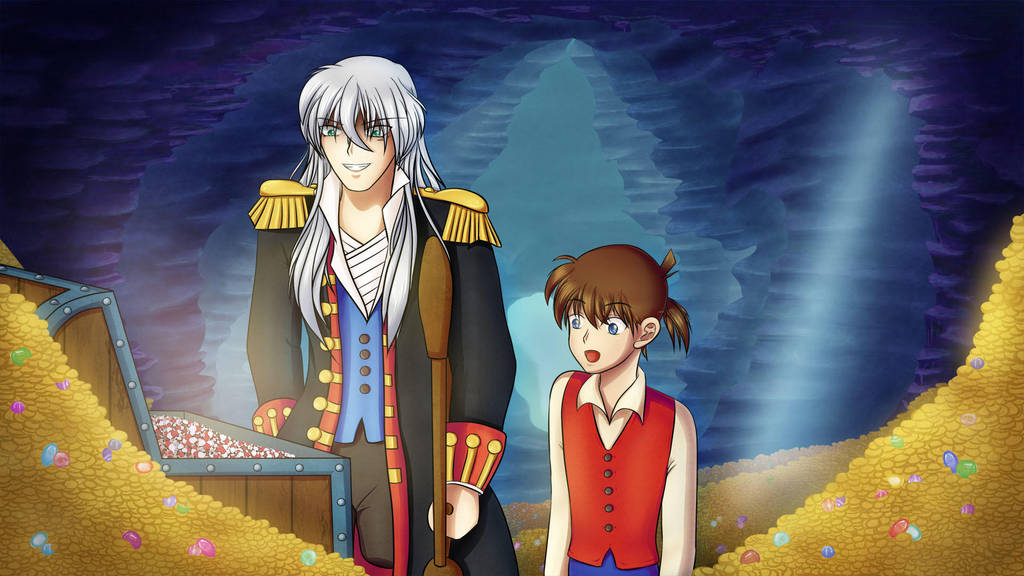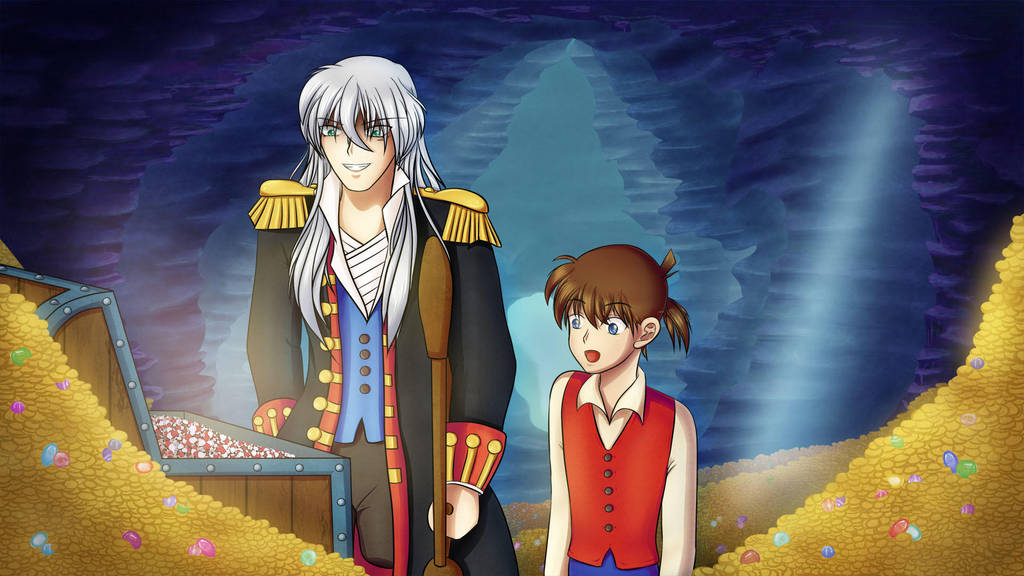 Watch
Entry for the

Contest!
Finally done!

It's a crossover between Detective Conan and Treasure Island

Gin is John Silver. And Conan/Shinichi is obviously Jim Hawkins. Coincidentally , Conan's English name is Jimmy Kudo XD So the names do fit, haha! XD
Here, both of them just finally found the Treasure!
I wanted to add more people, but I didn't know where to stuff them in

Like Gray as Akai. Since he's the only other badass person in Treasure Island and also kind of a rival to Silver XD
Or Vodka as that blind pirate XD
Also, it wasn't easy to cut off Gin's leg. He didn't like it much... *dies*
* Paint Tool Sai and Photoshop

Omgosh this looks amazing <3!!!

Gin: We found dem APTX!

Conan: You should try one!


Yup, love torturing Gin *shot*
Reply

Wow, this is truly amazing! Will you write a story for this pic! I would really love it!!!!!!!!


Reply

Thanks!
Haha, I could try XD I thought about a DC Pirate story actually once. But I'm not really a story writer XD
We'll see ;D
Reply

OMG!! That's awesome!!

Good luck for the contest!! ^^
Reply