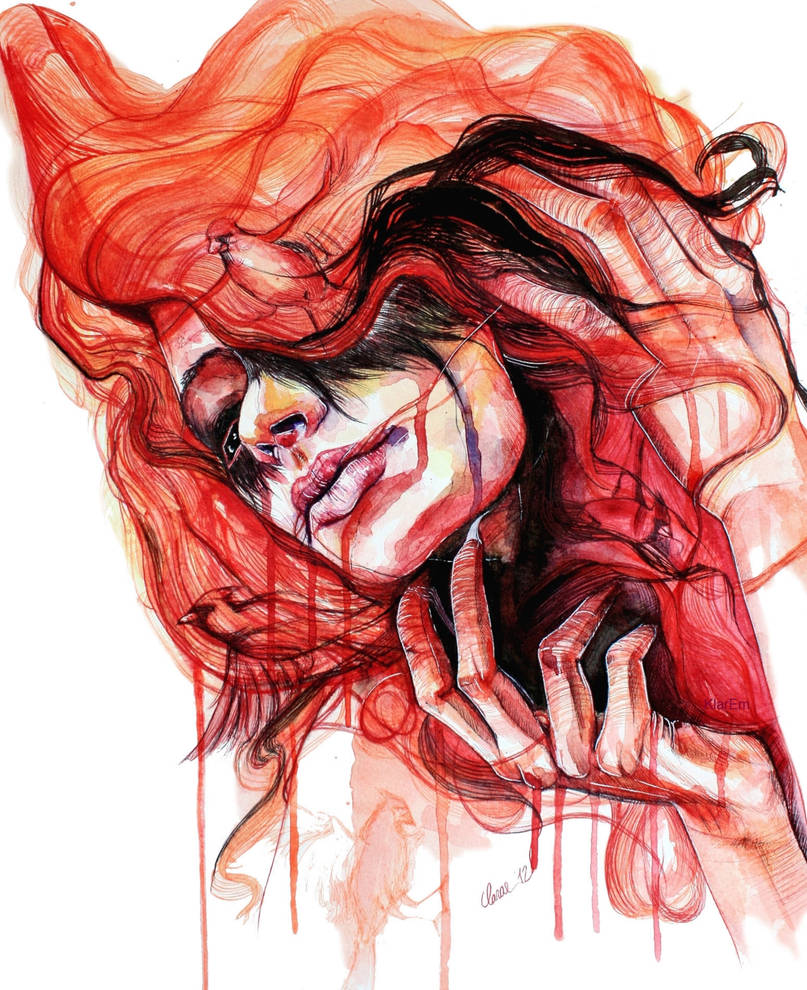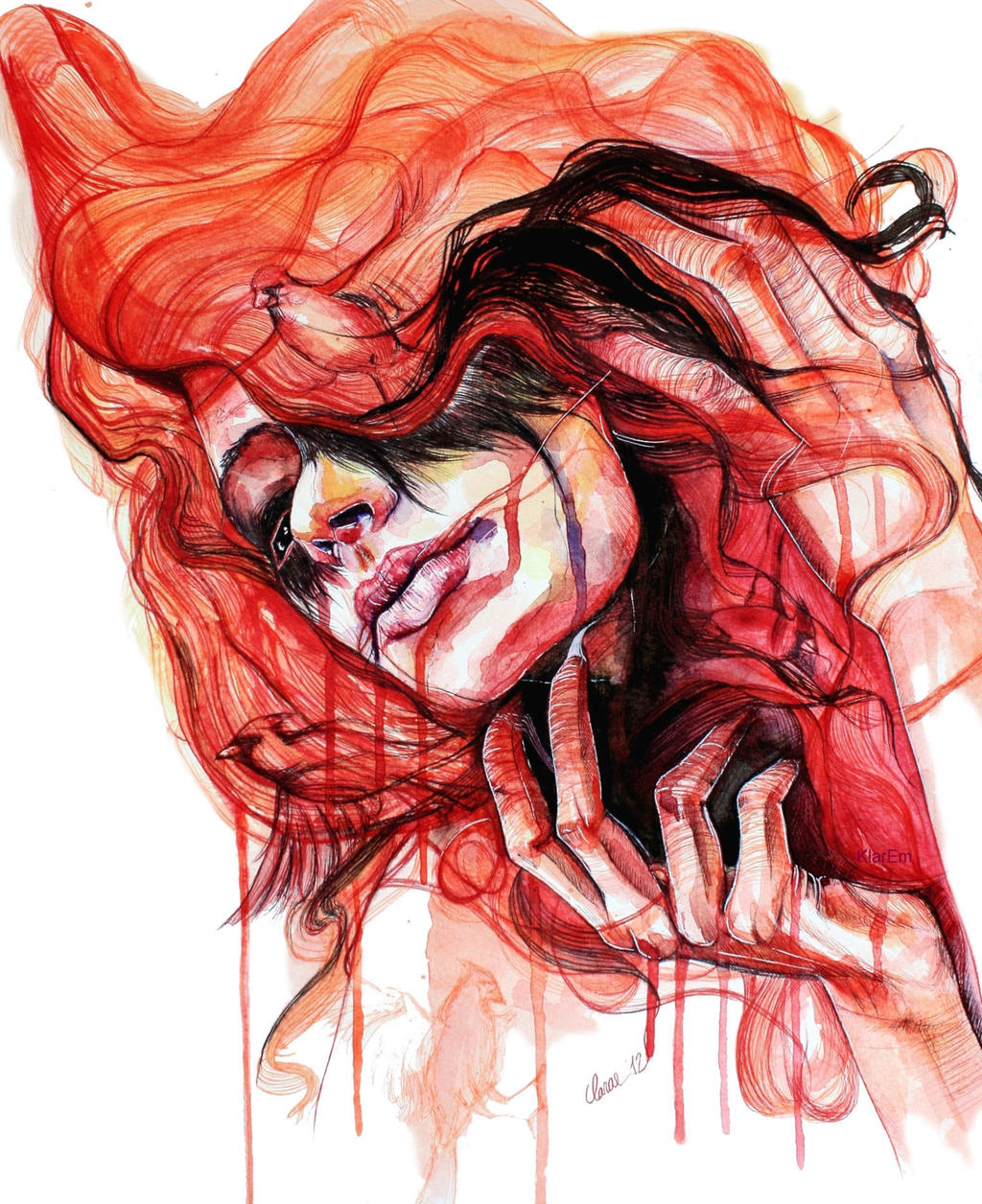 Watch
Watercolor and pen on rough paper
46,5x50,8 cm
Please visit my facebook page:
www.facebook.com/pages/Klarem-…
ORIGINAL WORKS ON SALE HERE
:
klarem.bigcartel.com/
A Daily Deviation?!

WOOOW!


Thank you very kindly to Ginryuzaki for suggesting it and jane-beata for featuring it!!


Other works:
Daily Deviation
Given 2014-08-11
This is inspiring. The colours and expression that Make this piece is incredible. The illusion of movement in the hair creates a sense of flow that then works through the whole piece. The Red is very dominant which overpowers the rest of the piece in my opinion. You show true emotion in your work which creates a connection to the viewer. The fine details are perfectly executed and appear 3D. Also the facial features are very detailed but I think the eye doesn't look as life like as the rest and I would have made it less black. But all round this is an amazing piece of art and would expect it in a gallery somewhere
The Artist thought this was FAIR
6 out of 6 deviants thought this was fair.