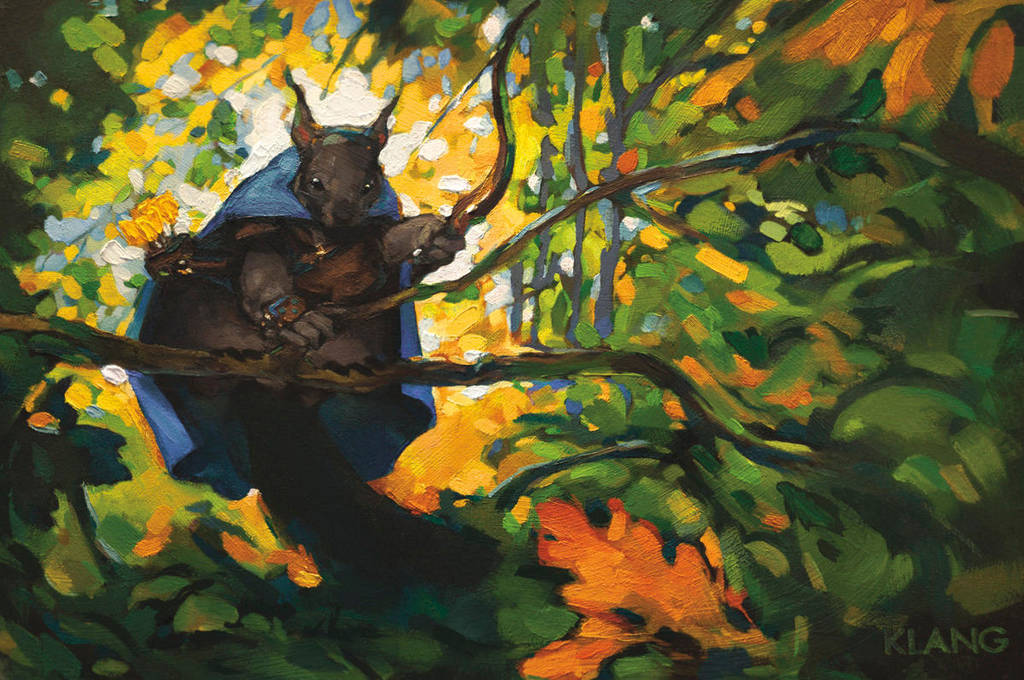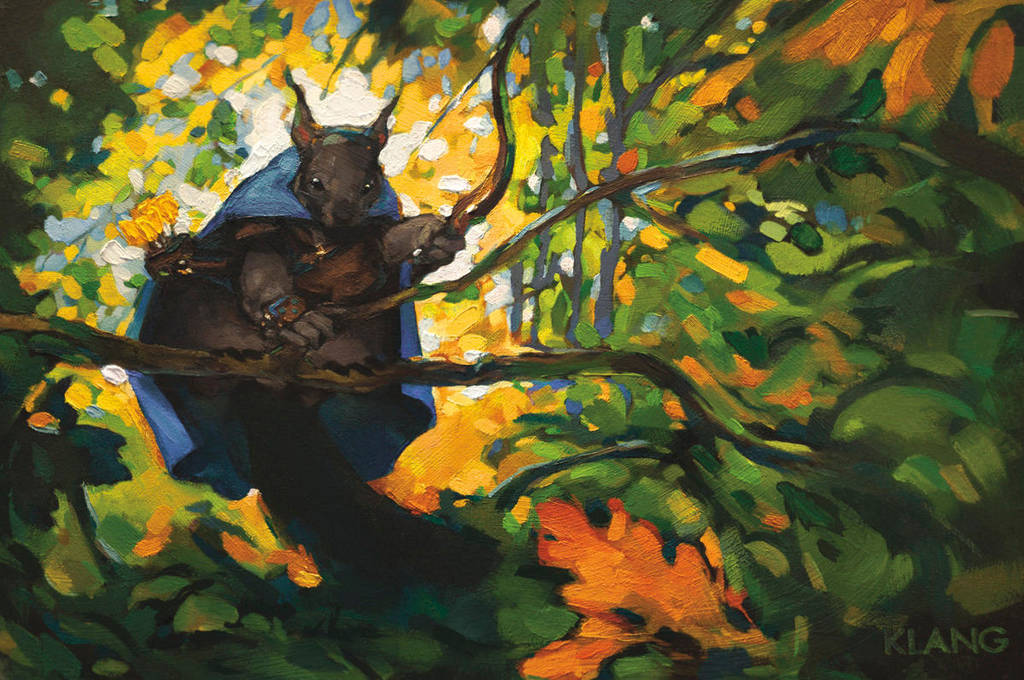 Watch
This piece was a super important step for me recently, as it's essentially the kind of art I would have adored as a kid. Lately I've tried to be more aware of where that particular mark is since that's obviously when a lot of influences and inspirations came into my life. Keeping that in mind definitely helped me see this one through to the end, and I appreciate it a lot as a result. Hooray for fun art!
Prints available here:
klang.storenvy.com/collections…

Very beautiful paiting ! Great composition, style and mix of colors !
Reply

Thank you! It was a big stepping stone for me and my approach to painting
Reply

It looks pretty sweet! I love the colors and the way that the brushstokes of the leaves all leads the eye to the ranger. Awesome job!
Reply

Thanks! It was tricky working out the shorthand and how to get the leaves on the right to draw things back in but I'm glad I got it.
Reply

Beautifully rendered! I just love the warm light coming through the trees! This ranger has just the right amount of stealth and danger about him...deadly combo. Wish I could see this in person! Your Marlfox sits on my bookshelf with my 'Redwall' series. Great work, as usual!
Reply

Thank you! The colors of the light coming through the trees was my favorite part to figure out.
Reply