Announcing The Official deviantART Photography>APN -"Natures Natural Textures" Contest!


That is right, deviantART and the Photography>Animals, Plants, and Nature Gallery is proud to bring to you the first "Natures Natural Textures" photography contest!





The Detailed Goodness!


When does the contest start and end?---
The category you can directly submit images to will be open on the 24th of June and closes on July 24th at 11:59:59PM PST So tomorrow, you can begin to submit your deviation directly to the category under "Contests>Natures Natural Textures"

Ok so what is the theme?---
The theme is "Natures Natural Textures" which basically is what says, textures that occur naturally within nature, think about the textures found on leaves and plants, trees, in fur on wildlife, even in landscapes and scenics, and you start to get the idea.

So what do you mean by "Natures textures"? Can you show us some examples?---
Yes I certainly can! "Natures Natural Textures means things that occur, well, naturally in nature, with texture. For some great examples, check out the images below.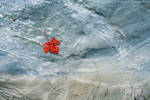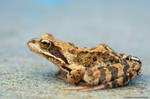 :thumb124550808:
:thumb124549108: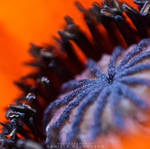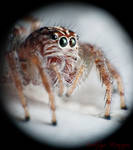 What are the prizes?---
The prize breakdown is as follows:

1st place - 1 yr subscription & $50 devcash

2nd place - 6 months & $25 devcash

3rd place - 3 months & $15 devcash

Runners up - 1 month subs & emoticon button pack

ALL with be featured in more than 150 journals from all over DA, a listing of who will be featuring can be found in this poll
here

What is "devcash"?---
(What is a Polarizer?...sorry inside joke, had to! lol) DevCash is essentially the cash currency of DA, it is as good as money, you can renew or purchase subscriptions with it, buy prints with it, T-shirts, tote bags, hats, any devwear, name it.

Who are the judges?---
This was very hard for me to choose, but in the end I chose 4 judges who are all VERY accomplished nature photographers.







How do you we submit images?---
You will be able to upload your image directly to the "Contests -> Natures Natural textures" area as you would upload anything else.

How many images may we submit?---
You may submit ONLY ONE PHOTOGRAPH for the contest, so make sure it is your absolute best!

What are the image requirements?---
A few things on this, and after much brainstorming here is a list of guidelines I have come up with:

Images should focus of textures

HDR is allowed, as is B&W, Sepia, Monotone, & tints. Selective coloring is NOT allowed.

Photographs should be photographs and not manipulations.

Macro photography IS allowed

Images MUST be within gallery guidelines of being 400px ANY side minimum as per gallery guidelines in
FAQ #3:
Are there restrictions to comments?

The photograph can be taken at any time, there is NO time constraint.

Obviously the photograph MUST be taken by you.

The photograph may already reside in your gallery.

Where may I find out more info?---
Feel free to stop in the
#PhotographyAPN
Chatroom where we will have a special section set up for judges and ask your questions, most regulars within the
#PhotographyAPN
chat are well versed about the contest.

How big will this be?---
Honestly, I think this will be quite a huge contest, it will also be a VERY good way for you to get your work seen by the community as a whole, and self promotion is always a good thing!

Do you need any help?---
Actually YES I do! If someone wants to use a few of the stamps about the contest, go right ahead, and if anyone wants to copy and paste this news article or link to it, go right ahead! I seriously welcome that! Also, if you wish to features the finalists in a journal, please add your name to the list in the poll
kkart.deviantart.com/journal/p…
More the merrier folks!




Can we enter the contest if we feature the winners in our journal??---
Oh heck yes! You most certainly can! You aren't judges, so yes!
Now folks, get shooting and be thinking about textures that occur naturally in nature!
--

Your Gallery Moderator of Photography>Animals, Plants & Nature