Cry Of the Wild..Silenced...



UPDATE!
As if below wasn't bad enuff, you guys are gonna be really pissed off now. I just found this under the news section here but it didn't give the story in the headline. So.....National Geography posted this...you ready???
PHOTO IN THE NEWS: "Extinct" Bird Seen, Eaten
WTF is wrong with people these days? Seriously.

Cry Of the Wild..Silenced...---
Today I woke up and saw a message from
Iamidaho
on my front page asking me to check out his journal, and so appalled was I that I asked his permission to re-pot his whole journal here to which he gladly said 'yes' to.
Many of us who are Nature Photographers also have a VERY big conscious when it comes to conservation, and Wildlife conservation is something I deeply believe in. Let me just say that is doesn't matter you age, location, or anything, if you feel like you want to made your voice heard on this below. All I can say is that I find this utterly disgusting.....let alone very sad....
Now on with his journal....
Posted by :devimaidaho:
A call for help.
I was sickened this evening to learn the news that a large motor sport dealer in Challis Idaho is hosting a coyote killing contest with cash prizes being given out to those who kill coyotes in many different categories including the most, the largest, the smallest, oldest and youngest among others within a 12 hour period of time.

These animals will be killed in many barbaric ways including baited with meats to traps, called in with electronic calls and shot from long distances with high powered rifles, ran down with snow machines to the point of exhaustion and either shot point blank or ripped apart by being ran over from the snowmobile. Many of them will be shoot from the roadside a highly illegal and dangerous practice.

Whats worse is these wild animals deaths are generating profit for the motor sport company because they are charging a fee for entry into the contest, the contest has been advertised in several newspapers and a big turn out is expected.

Mass killings like this do horrible things for the environment and can lead to population explosions of rodents. The rodents that would of been killed by the coyotes hunting are then killed with deadly poisons with your tax dollars costing you even more money.

There is not much we can do to stop this event from happening because there is absolute zero protection afforded to the coyote by Idaho law as they are classified as a trash animal or varmit.

But if you have a moment please call the Challis Chamber of Commerce at 208.879.2771 and express your outrage for this inhumane event phone calls work best for protest but if you are crunched for time shoot an email to them at challischamber@custertel.net , tell them specifically you will now refuse to do business with there community and will pass by there town whenever you are in there region for promoting and allowing such an event to occur. You can also call the sponsor of the contest 'Bent Rod Sports' at 208.879.2500

For more information please see Ralph Maughns Website posting here:
wolves.wordpress.com/2009/02/1…

Im beyond fed up with the attitudes and mindsets of the public here in Idaho about our wildlife, our state and other bordering states enjoy the largest mostly intact ecosystem in the 49 states (save Alaska) and its time we respect it. Coyotes are beautiful and essential animals to the wilderness out here and with proper management and sound science could even be very beneficial to the agricultural industry.
This personally makes me sick, and I will be contacting them asap to voice my opinion and concern. Sad too because they are such gorgeous animals....in fact, the feature below is all about them....
:thumb85125694: :thumb109809668: :thumb103708201: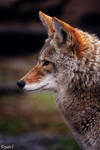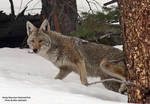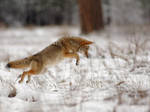 :thumb102423912: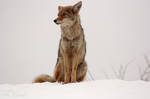 :thumb92171753: :thumb76018217: :thumb88572602:


Join me in the dAmn Photography>Animals, Plants & Nature Chat!



Please check inside my journal by clicking on comments to see important journals I have written and how they relate to photography in the module on the right!


======================================

A big thanks to all who responed to them.
I dont know numbers yet but the turnout was HUGE far far far more than I even imagined possible!