Welcome to the second installment of the Photography>Animals, Plants & Nature Professional Series!
One of the very things I wanted to do when I became the GM of Photography>Animals, Plants, & Nature was to make it the VERY best that it can and could be, and one of the things I dearly wanted to do is bring more talent here to deviantART, some of the very best in the world today. Along with that I wanted to be able to interview then as well, so you could learn ask questions of some of the best in Nature Photography today!
Today I bring to you a photographer whose photography are not all inspiring but also so gorgeous, that saying that they are eye candy is a serious understatement!
I Have known Judd for awhile now, and I was thrilled he accepted my invitation to join us here on deviantART. His work I have had quite a love affair with for awhile now. I hope you all enjoy this interview with whom I consider, and so do quite a few others for that matter, one of the best Nature Photographers around, Judd Patterson. His work has been published often and shown all over, so with this in mind, let's dive in!
Welcome Judd Patterson!

Please feel free to ask any questions you might have here in the news article, and be sure to check out Judd's website at juddpatterson.com
juddpatterson.com
where he also offers a newsletter that you can sign up for.
You can see the first news article interview
"APN Interview w/Guy Tal, pro Nature Photographer"
here
news.deviantart.com/article/65…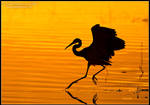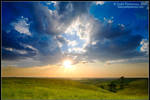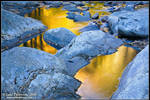 kkart:
First off Judd, I want to thank you very much for coming to deviantART and letting me interview you, I highly appreciate it! In the short time you have been here, it seems like you have had an impact on my fellow photographers already! I have always considered your work some of the best out there and this is a real pleasure interviewing someone whose work is considered some of the best! So without any more delay, let's dive in!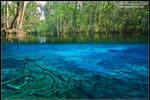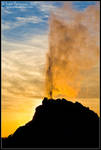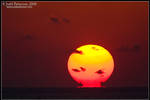 kkart:
Judd, what made you decide to become a Nature Photographer? How long have you been shooting for? Do you shoot any other subject matter on the side when not concentrating on Nature Photography?
Judd Patterson:
I've always been a big fan of the outdoors: camping, hiking, watching wildlife, and more. There came a point where I was no longer content just seeing incredible beauty. I wanted to capture it on film and be able to share those moments with others. Those sentiments matured during college when nature photography became the glue that held me together during crazy semesters cramming calculus and organic chemistry! Now that I have a regular Monday-Friday job, nature photography is what I do to relax. My deepest peace comes when I'm immersed in nature...whether that is walking through waist-high prairie grasses, wading in tanin-stained swamps, or scrambling over treeline in the mountains.
I bought my first film SLR in middle school, but I felt hampered by film and development costs. I made the jump to digital in 2003 and began to experiment. I really ramped up the creativity when I graduated from college, and the passion has only grown from there.
Beyond nature, I have tried my hand with a little sports photography. It's a great thrill to try to keep up with the action from the best view in the house. Heck sometimes you even get in on the action!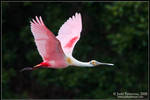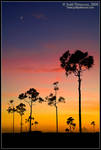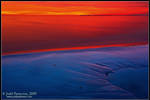 kkart:
Ok the big question, what is in your camera bag? What is your gear set up? What gear can't ya live without (minus the 12 pack of Bud! lol ) What is it you find you keep going back to as a old standby? We would love to hear about your setup!
Judd Patterson:
I have a split personality as a photographer and have two different gear bags depending upon my mood and the anticipated opportunities.
Landscape gear: Canon 5D, 17-40mm f/4, 24-105mm f/4, 70-200mm f/2.8
Wildlife gear: Canon 40D, 500mm f/4, 1.4x TC, 2x TC, and 300mm f/4
I love switching it up and working wildlife with the 17-40 and landscapes with the 300mm, so my bag is constantly changing.
Probably my favorite lens has been the 300mm f/4. It's still very sharp with a 1.4x TC and it will even focus on my toes (very nice performance for a telephoto). That combination makes it an outstanding lens for both wildlife and close-ups like butterflies.
It's also important to understand that I never could have bought all of this equipment in one big purchase…or even over a couple years. Good gear costs money and so I've slowly invested in my gear since I bought the 70-200 in the late 1990's. I was in high school at the time and used money saved from dog-sitting and mowing lawns! My advice would be to get a camera and a quality lens and work all of the strengths of that combination. Over time you can grow your collection.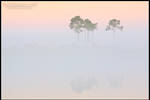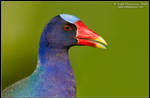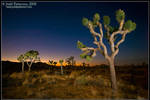 kkart:
Can you share with us where your work has all appeared? Publications, galleries, and such? What publications and or galleries would you like to see your work in?
Judd Patterson:
True to my heart as a conservationist, I've contributed dozens of images to The Nature Conservancy for brochures and newsletters. I've also published a number of bird photographs in books and regional guides. Beyond that, I've been fortunate to have my work used on some unconventional media such as t-shirts, wildlife refuge exhibits, and even an interstate billboard.
Last summer I was really honored to share a 24 photograph exhibit in the Department of the Interior Museum in Washington D.C. It was an amazing experience to be flown to DC to give a talk on my passion for prairie photography. Of course my camera went with me and I was up half the night wandering the National Mall taking photographs!
Moving forward I would really like to increase my national exposure in magazines and books. I am hopeful to eventually publish my own book on the tallgrass prairie landscape that I love, but I find myself out in the field too much to fully promote my work!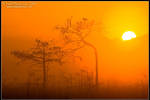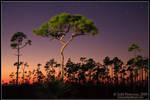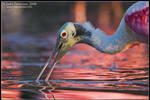 kkart
: What was your 'break through' point with saying "I am going to start taking Nature Photography seriously", and how did that come about?
Judd Patterson:
That moment was when I had the opportunity to sit down one-on-one with National Geographic photographer Jim Richardson in his studio (Lindsborg, KS). He asked tough questions about what I liked to photograph and why. He wouldn't accept a simple answer. He continually drilled deeper and forced me to seriously contemplate my images and goals. Up to that point, photography had been just an enjoyable hobby. But after he pulled up my website and provided honest image critiques, a switch was thrown and I approached photography with a new vision and purpose. I could use MY photography to tell stories…to change people's minds and attitudes.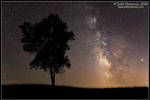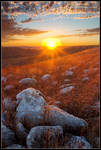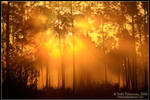 kkart:
What advice can you give/share with aspiring photographers who one day wish and dream to have their work be as good as yours?
Judd Patterson:
Consistently successful nature photographers are those who put in the time. They are up well before dawn, napping at noon, and back out at sunset and into the night. They trek to the same location countless times to learn its various moods. They look to express their own vision rather than repeating what has already been done. They relish extreme conditions…the stormier, the snowier, the harder to reach…the better. And most important of all is that they usually have their heart in the right place. It shouldn't be all about the gear or potential sales. It has to be about the subject or it starts to feel forced. If you have passion and persistence you are bound to eventually succeed.
kkart:
As a serious photographer, what does Nature Photography and photography as a whole mean to you? What motivates and moves you to choose a specific subject to capture?
Judd Patterson:
My motivation comes from the sheer joy I receive while out exploring a natural location. I seek the solace of a sunrise and relish time where my mind can wander and explore all the fascinating details of my environment. Photography focuses my mind on the way the light filters through a foggy forest as well as the feel of that humid vapor and the background melody of the Swainson's Thrush. My highest goal is to create photographs that can speak to more than one of our senses. Does that photograph not only provide visual stimulus, but can you imagine how it felt, smelled, and sounded?
I honestly don't have a shred of interest in visiting cultural hotspots like New York City, Paris, or Tokyo. Instead my must visit list includes natural landmarks and the little places that humans either have either set aside or left alone up to this point. I feel peace while I'm in these locations that I want to do everything in my power to help preserve similar places around the planet.
"Everybody needs beauty as well as bread, places to play in and pray in where nature may heal and cheer and give strength to the body and soul." -John Muir
kkart:
You have been all around in different locations, can you share some of your most favorite with us?
Judd Patterson:
Konza Prairie Biological Station – This is where I got started with serious nature photography. It is a prairie jewel located in the Flint Hills of Kansas. Yes, you heard that right…hills in Kansas! It's one of just a few sites on the continent that preserves a piece of the old tallgrass prairie that once covered states like Illinois and Iowa. There are 3 loop trails that traverse the rolling hills and wander through a diverse landscape of beautiful wildflowers, birds, reptiles, and more.
Dry Tortugas National Park – From Key West (FL) you must travel an additional 70 miles by boat or seaplane to reach Dry Tortugas National Park. Underwater this park preserves some of the most spectacular coral in the United States. Above water you'll find a scattering of islands with treasures such as massive Fort Jefferson, Loggerhead Key Lighthouse, and a Magnificent Frigatebird nesting colony. With no food, water, or electricity available, it's amazing to feel the isolation and to funnel that into creative photography.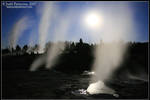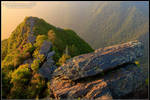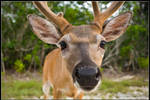 kkart:
On your website, juddpatterson.com
juddpatterson.com/
, you explain that you work for the National Park Service. How has that played into your roll as a photographer? Has it opened any opportunities for you?
Judd Patterson:
Each week I sit at a computer working with maps, GPS data, and satellite imagery to assist a team of biologists monitor the health of our national parks. I am sometimes among the first to see discouraging reports like 50% death in U.S. Virgin Island coral in a single year (2005) or of Florida Panther fatalities caused by vehicle collisions. I realize first hand that nothing in nature is forever…especially with 6.7 billion humans tinkering with the planet. Parts of the Florida peninsula are likely to be underwater from rising seas by the time I retire, and maybe some of these endangered species will be lost forever. The tallgrass prairie, where I got my real start in photography, is a dramatically underappreciated and altered ecosystem (think former "Serengeti" of North America). I feel the urgency and a responsibility to do what I can to raise public interest and appreciation. Paintings from the talented hand of Thomas Moran helped ensure that Yellowstone became the world's first national park. We can have that same impact today by telling stories through photography. Photography is capable of transporting viewers to new locations and showing beauty in landscapes/wildlife that might otherwise be ignored. I'm still honing many, many skills, but I've already started to tell stories. Much of my recent focus has been on the forgotten grasslands, declining wildlife species, and the loss of truly dark night skies. I don't know where I'm headed next, but you can bet that I'll throw some images into the debate.
kkart:
What are some of the biggest changes that you have seen in Nature Photography and where do you think it headed in 5 to 10 years?
Well even as a young nature photographer I can say that I witnessed the emergence, slow adoption, and dare I say dominance of digital nature photography. I've always been one to relish new technology, so I welcomed the shift from the darkroom to the computer.
For many wildlife (and sports) photographers I think we are on the cusp of a merger between still images and video. Already we see shutters capable of 10+ frames per second, live view on DSLR's, and even "hybrid" still/video cameras. I can imagine a day fairly soon when a wildlife photographer records a video sequence of a flying bird, and then extracts a crisp high-resolution still image with the perfect wing position.
ISO performance has also gone through the roof recently. Back with film, many nature photographers shot at ISO 64. Now we think nothing of cranking up ISO 800 if conditions warrant. With the latest cameras, ISO 3200 and 6400 seem quite usable as well. That is amazing, and an advance that allows us to open our eyes and cameras to dimmer and dimmer natural phenomena (fireflies have been one of my recent experiments).
kkart:
Can you share your biggest influences with us and why they are?
Judd Patterson:
I have a voracious appetite for viewing photography. I ingest books, magazines, newspapers, website galleries, and more in a constant search for colors, compositions, shapes, and subjects. Over time these photographic wanderings start to coalesce into a better understanding of what makes an image work…that special something that forces you to stare deeply at every detail. I have obviously been influenced by giants in the field such as Galen Rowell, Frans Lanting, Art Wolfe, Jim Brandenburg, Ansel Adams, and more, but I feel equally influenced by hundreds of amateur photographers who have created and shared beautiful images. I especially appreciate any contemporary photographer who goes beyond the normal and showcases a little known environment or wildlife species.
kkart:
How did you get your start? Did you start using film? Any other formats you have tried or wish to try?
Judd Patterson:
You could probably say my first start was with a Kodak 110 film camera given to me by my parents. But realistically my start came in middle school when I set out to buy a 35mm SLR. I wanted to photograph wildlife, and that fixed focus/focal length 110 film camera just wasn't getting the job done! I did some very complete research, raised the needed funds, and convinced my parents that I was serious about the investment. My first self-imposed assignment was to document a family of red foxs living in a nearby neighborhood. I spent summer evenings with fox just feet away. That first hook was set very deep, and I've never felt it loosen.
I'm honestly very comfortable with the size and capabilities of DSLR's. I enjoy their flexibility taking photographs with lenses ranging from fish-eye perspectives up to super-telephotos. While I sure wouldn't mind if I were handed a digital Hasselblad back, the bulk and cost of larger photography formats have kept me away. In general I like to keep my thoughts on gear fairly simple and focus on the photographs instead.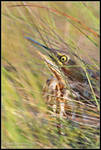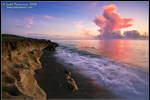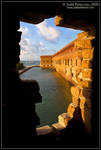 kkart:
Is there anything else you would like to add at all?
Judd Patterson:
I'd sure like to thank you and all the great people that I've met here at deviantART. I look forward to continuing to share images, and to be inspired by the fine work that others are posting.