Welcome to the third edition of the Photography>Animals, Plants & Nature Professional Series!
Here in the world of APN, today I introduce you all to a new photographer on deviantART but not so new to the nature photography world. Joshua Hardin
JoshHardin
is without a doubt brilliant and his images inspiring. And also well accomplished. Join me in welcoming Joshua and learning from of the most gifted nature photographers around!
Please welcome Joshua Hardin

Please feel free to ask any questions you might have here in the news article, and be sure to check out Joshua's website at viewfindermedia.com
www.viewfindermedia.com
which is jammed pack with info, news, and links.
You can see the first & second APN news article interviews
"APN Interview w/Guy Tal, pro Nature Photographer"
here
news.deviantart.com/article/65…
and
"APN Interview w/Judd Patterson, pro Nature Photographer"
here
news.deviantart.com/article/68…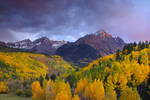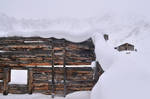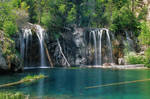 kkart:
First off Joshua, I want to thank you very much for your willingness to do this interview with me and the community of deviantART along with joining the site here. I have always loved your photography and for awhile now have looked to it a source of personal inspiration. I, along with the deviantART and the Nature Photography community as a whole here would like to formally welcome you! It is wonderful to have yet another professional photographer join us on the site and who others can look to for inspiration and learn from. So without any delay I would like to dive right in!
Josh:
John, thank you. It's great to be a part of deviantART and there is certainly an impressive amount of talent in this community.
kkart:
Joshua, how did you get your start and how long have you been shooting for? Did you start out in Nature Photography originally or another genre? What is your background as far as photography is concerned?
Josh
I've been exposed to photography all of my life. My mom has been a portrait photographer since before I was born. She specializes in family, engagement and senior portraits. Over the years, she attracted clients simply through word of mouth from family, friends and acquaintances. I learned from her that if you have good technique and are creative you can excel even with the simplest of equipment. To this day she shoots only with two Pentax K1000 film cameras, uses a handful of prime lenses and exclusively harnesses natural light. When I was a child, I often helped setup backgrounds or entertain other children during her photo shoots. During this time, my parents also gave me a Kodak 110 film camera of my own which I took on hikes to Rocky Mountain National Park, which is very near the Colorado town I grew up in. That is where my love for nature photography began. I even have some film I shot with that camera in Yellowstone during a trip I took with my grandparents from those days.
I didn't get really serious about photography until I was a high school senior when I worked for the student newspaper and took a darkroom-based photo course. I haven't used a darkroom since, but I sure learned a lot about photography from that class. In college at Colorado State University I studied journalism. While getting my degree, I worked at a one-hour photo lab and as a photographer/reporter for The Rocky Mountain Collegian newspaper which published five times a week. After graduating, I worked for a year, again as a photographer and reporter, at The BVI Beacon, a weekly newspaper in the British Virgin Islands, which was an incredibly unique experience to say the least. When I returned to Colorado I got a job as the full-time staff photographer for Regis University in Denver, which is currently still my 'day job.' Working for the newspapers and for Regis has impressed a photojournalistic style on me. I have to be versatile because I'm tasked with shooting just about everything including sports, breaking news, portraits and event assignments.
Five years ago, I established a freelance business called Viewfinder Media which satisfies the creative drive I've had as a child to capture the landscapes of the American West and document my travel experiences. While I work as a university photographer/photojournalist during the week, I'm in the mountains shooting landscapes for my business on the weekends and during my vacations.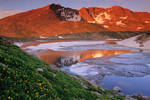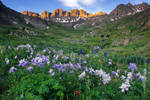 kkart:
As I am sure most are more than curious, what is in your camera bag? What do you find yourself always going to as 'the old stand by," what is essential to you, and what can you not live without?
Josh:
Most people are surprised, maybe even shocked, when I tell them that most of my landscape work was taken with a Nikon F100 35mm camera and Fuji Velvia slide film (both 50 and 100 ISO). I've been using the F100 for a decade now so, sentimentally, it is my favorite piece of equipment. I like to shoot a lot of wide angles so the lens I usually have on my camera is a Sigma 17-35mm. I'm almost always using my Gitzo 1227 tripod legs and Arca-Swiss B1 ballhead too. I occasionally use a Shen Hao 4x5 view camera, but I prefer the portability of an SLR, especially during those times when I want to race up a mountain trail to compose a photo in rapidly changing light.
I've also had digital camera experience since I was handed a Nikon D1 to use while working for my college newspaper. Today, the camera I am using the most is a Nikon D300. For the first time I feel that digital has equaled, and in some cases surpassed, 35mm film from an image quality standpoint for detail in landscapes. As we drive deeper into the digital photography age I'm also finding there are fewer and fewer pieces of equipment that I can't 'live without' because technology is improving so rapidly. In less than seven years, I've used Nikon D1x, D70, D100 and D200 camera bodies and haven't grown particularly attached to any of them because each new generation of cameras seems to improve dramatically from its predecessors. Equipment-wise, we are living in very interesting times.
In nature photography, I've also learned it may not be a good idea to get too attached to our equipment. We're probably harder on it than photographers of other genres. My F100 has been splashed with saltwater spray during a Virgin Islands regatta, had sand blown into it in a Utah slot canyon and endured Irish downpours. It's been through several cleanings to say the least. But we have to get used to the idea that in order to get the shot we are looking for, sometimes our equipment is going to get a little dirty. It's good to try to protect equipment as much as possible, but it's also not a bad idea to have a spare camera body with you.
kkart:
You have shown your work several times over, can you tell us about that? Your experiences? Where has your work all been published and shown at?
Josh:
I've had the most success getting work published in local newspapers/magazines, postcards and calendars. Additionally, my job at Regis has given me opportunities to have landscape work printed in our admissions publications which showcase the beauty of Colorado to prospective students nationwide. I've had shows at Regis, Colorado State University and several galleries in North Denver. Next month I will be contributing some recent work to a show with a Denver organization called the Photo Martini Club and having it published in their SHOT! Magazine which is distributed all over the metro area.
:kkart:
What was your 'break through' point? When did it hit you that you are excelling at what you love, and how did you come to realize that?
Josh:
I honestly don't think I've had one particular 'break through' yet. I can think of several events which have given me valuable knowledge to steadily boost my career: my photo lab and newspaper experience as well as my education (one of the benefits of my job at Regis was the ability to take marketing classes) are examples. I don't think I'm finished learning yet though. I've always loved photographing the outdoors, but the more time I spend in nature, the better I seem to become at photographing it. I hope that I constantly grow as a photographer and I don't know if there will be a point where I stop and realize: 'ah ha, I'm a good nature photographer!' I think instead I will always see ways in which I could improve.
kkart:
What advice can you give/share with aspiring photographers on deviantART who want to show their work in galleries and have their work published?
Josh:
In a nutshell, the most important thing I could suggest is MARKET yourself. Build a Web presence by creating an easily navigable site that showcases examples of your best work and make it possible for prospective clients to easily contact you (use forms or prominent links to your email address). Join online forums and ask for advice from other photographers about how they perceive your work. Both receiving and giving constructive criticism can be extremely valuable. If you like to write, perhaps start a blog about your photographic experiences. The more text you have on your site the more likely it will show up on the search engines.
Remember, you don't necessarily have to live in Colorado or travel through the West to build a nature portfolio. Find a niche - you could become an expert on photographing particular landscapes or wildlife unique to your region. You'll have an easier time making your work relevant to the local publications which are the most likely to buy your work that way.
Do not rely solely on the Internet for business leads. Sending query letters to editors of publications is still the most accepted way to get editorial assignments. Be careful when choosing which publications you solicit though. A magazine editor won't be thrilled if you send them a story idea that sounds similar to what their primary feature was last month. Print business cards, brochures or postcards and send them to your contacts periodically, even once your business becomes well-established. Don't overlook the act of physically 'getting out there' either, whether that means joining a camera club, visiting gallery owners in person or asking a nearby coffee shop to display your work. I've found much can be accomplished through the support and word of mouth you can get from family and friends too.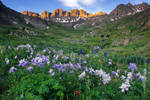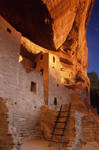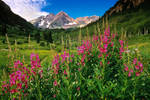 kkart:
What causes you to click the shutter when shooting? As a nature photographer, what do you find most interesting as far as subject matter goes, what draws you into shooting a certain scene?
Josh:
I'd like to think one of my competitive advantages is my low center of gravity (I'm about 5'6") so it's a little easier for me to hunker down to make eye-level compositions of the mountain wildflowers I see on my summer journeys : ). When I'm shooting I look for scenes that have both a strong foreground and background: a grouping of flowers with a jagged mountain backdrop is a good example. I also look for dramatic lighting which usually takes place in the hours closest to sunrise or sunset. I love seeing mountain peaks reflect the reddish alpenglow of those times. Research is crucial to be in the right position when the light is at its best. Although there are certainly exceptions, it isn't to your advantage to be facing the sun if you are looking for a sweet, saturated alpenglow bathing a mountain peak.
If I'm not shooting extremely early or late in the day, I switch modes and watch the sky more to see if clouds are casting any interesting shadows on the landscape. I also watch the ground to see if there are any patterns of rocks or foliage that can be used as opportunities for macro compositions. I sometimes even use people as subjects. A few of my best shots were taken in situations where I've seen tourists stopping along a trail to contemplate a rock formation in Arches National Park or fly fishermen casting their lines in Maroon Lake under the Maroon Bells.
kkart:
You have certainly shot quite a few places, can you share with us some of your favorite and most memorable with us?
Josh:
My favorite locations are definitely in my home state of Colorado. I've lived within view of the peaks of Rocky Mountain National Park for the majority of my life so that region will always be home to me. My favorite image right now is one of Bear Lake which I took in autumn two years ago. While that location is frequently photographed, so much so it is probably becoming something of an 'icon,' on that morning I arrived after a strong windstorm that blew most of the leaves off of the aspen in a stand at the edge of the lake. At first I was disappointed by this, but I thought that I might as well stay for sunrise and 'see what happens.' I discovered that the aspen limbs seemed to create interestingly delicate patterns that were very photogenic, the reflection of the lake and the mountains towering in the background would also not have been nearly as visible if the leaves were still there and I happened to have some powerful early morning alpenglow since the sun was not obscured by clouds on the eastern horizon. Even places you know very well can surprise you and provide you with unique images.
I also especially love Colorado's Elk Range (near Aspen and Crested Butte) and the San Juan Range (near Ouray and Telluride). Both of these regions are home to distinctive mountain peaks, ghost towns, amazing wildflower-filled basins and expansive aspen stands. As you can imagine most of my time in late July and late September is consumed with traveling to these areas. Some locations require a four-wheel-drive vehicle to reach, but the extra effort of tackling those mountain roads is usually well worth it. There are several spectacular hiking locations there too.
kkart:
Your website
www.viewfindermedia.com
is very impressive, how do you about marketing your work online and have you gotten a lot of work from your website?
Josh:
The site has certainly been an advantage to my business. It's been instrumental in getting people to see my work who might not otherwise be exposed to it. I've used FrontPage and Dreamweaver to create the main pages as well as a free album-creator tool called jalbum (
jalbum.com
) with a skin I personalized for my site to generate the photo gallery pages. I monitor my Web traffic using Google Analytics (it's thrilling to see all of the different countries where people visit your site from). The site has made it easier for editors to contact me as well as customers to buy prints of their favorite images. I'll say that the site is only one part of my marketing communications plan. My traffic and sales usually increase when I have also: posted frequently in online forums, recently started a gallery show or had an editorial assignment printed. It is important to remember that marketing through a Web site alone, even if it is a very good one, will not get you the full potential business that you can get if you market your site plus utilize other strategies. I try to get my work seen both in the physical and virtual world.
kkart:
What have you seen as far as changes go in Nature Photography as a whole and where do you think it is headed? How do you see us as Nature Photographers as it results to conservation?
Josh:
My perception is that nature photography is definitely growing in popularity; I think the increasing prevalence of digital technology had certainly played a part in that. This can be a double-edged sword though. I'm encouraged that as people see more and more images of beautiful, wild places that they appreciate the need for preserving those lands for the visitors of the future. However, we also need to be very mindful of the impact that an increase in visitors to national parks, monuments, wildernesses, etc. can cause. I'm concerned about the risk of 'loving nature to death.' Rocky Mountain National Park is located about 70 miles away from Denver and I have witnessed holiday weekend traffic at entrance stations that rivals the city's rush hour, overzealous photographers getting waaaay to close to elk and other wildlife, and even graffiti (while it may not be easily visible, people have scrawled their initials into the same aspen trunks I photographed in my Bear Lake image). Here in the Rockies and the Four Corners region there are several extremely fragile sites ranging from mountain tundra to Ancestral Puebloan ruins that we need to treat with better respect.
I also see a danger in our thinking that wild places are somehow separate from the rest of the world. The reality is that what happens in our cities has wide-ranging effects our wildernesses too, from our water management decisions to our energy policies. Even though I prefer to take images in places of unquestionable beauty, I've also photographed an extraordinary amount of ugly changes on the Colorado Front Range during my lifetime (which is just short of 30 years) including an increase of urban sprawl and a pine beetle infestation which has killed an alarming amount of lodgepole pines in our foothills. I hope that nature photographers not only remember to respect nature, but take on the responsibility of illustrating how interconnected we are to it.
kkart:
Who are your biggest influences and how have they had an impact on you and your photography?
Josh:
I've learned much from analyzing the work of some of the 'masters.' From Ansel Adams' work I found an appreciation for tonality and expressionism. His belief that it is OK to manipulate a photograph's processing procedures in a way that reflects your inner feelings about a landscape you have visited resonates deeply in me. It is also a belief that sometimes conflicts with my formal training as a photojournalist where raw documentary purposes are often valued more than the intent of the photographer. I'm continually fascinated by the decisions fellow photographers and I make to balance those two competing interests.
David and Marc Muench's work impressed upon me a distinctive, layered compositional style that reminds me to look for combinations of both intriguing foreground and background elements while maintaining a sharp depth of field throughout the photo.
From Galen Rowell's work I remember that the grandest of landscapes can be captured with the simplest of cameras. The quality of his 35mm images rival those taken with large format cameras. His work also makes me remember that landscapes are dynamic not static. His regard for the constantly changing properties of light echoes my belief that no two photographs will ever be exactly alike, even if they are taken in 'iconic' locations.
I'm constantly awed by Marc Adamus' work and, since we are nearly the same age, I'm encouraged at the success he has recently had in getting his images published. I don't think anyone works harder to get a photograph and he deserves every bit of the acclaim he has been receiving.
Additionally, there are many photographers in the Rockies and Southwest that inspire me including Guy Tal, Tom Till, Jesse Speer, Jack Brauer, Todd Caudle, Erik Stensland, John Fielder and countless others I have met both in my travels and online in photography forums.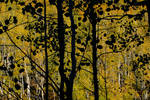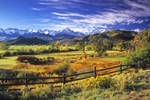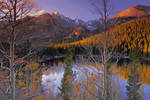 kkart:
In closing, is there anything else you would like to add or say?
Josh:
John, I would just like to thank you for the opportunity for this interview. I'm humbled by the work I see on this community and that I was chosen to give my opinions about photography here. I would like to add that social networking sites like deviantART not only give artists a space to display their work but they offer the benefit of giving and receiving feedback. I hope that my work and this interview was not only interesting reading for deviantART members but also sparks an ongoing conversation about what it means to be a 'nature photographer.' Thanks again!