Welcome to the fourth edition of the Photography>Animals, Plants & Nature Professional Series!
The interview today is being conducted with a photographer whom I have admired for quite some time now, one whose work I have found not only completely outstanding but also insanely damn good! I have known Greg Schneider for awhile now and I always look forward to seeing his shots. I was thrilled that he gladly accepted my invitation to come to deviantART and do this interview, making one of the best bird photographers out there available and approachable to you all for leaning purposes! At only a mere 20 years old, Greg's photography looks as though he been shooting as long as his age!
So without any delay, at this time, please welcome Greg Schneider
gregster09

Please feel free to ask Greg any questions you might have, comment on his images and fav them, watch him, and check out his website at Greg Schneider Photography gschneiderphoto.com
www.gschneiderphoto.com/

You read the other APN Professional Interview Series News Articles here:
"APN Interview w/Guy Tal, pro Nature Photographer"
here
news.deviantart.com/article/65…
"APN Interview w/Judd Patterson, pro Nature Photographer"
here
news.deviantart.com/article/68…
"APN Interview w/Joshua Hardin, pro Nature Photographer"
here
news.deviantart.com/article/68…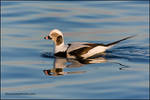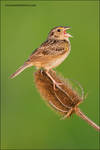 kkart:
First off Greg, I want to thank you very much for your willingness to do this interview with me and the community of deviantART along with joining the site here. As the gallery moderator here on deviantART I am responsible for making the nature photography section the very best at which it possibly can be, and that means bringing in the very best and most respected nature photographers around, and that is one reason why I decided to come to you. I have always admired your photographs that I see posted on the digital imaging forums over at broadbandreports.com and have long admired them. Your skill and talent certainly show quite well in your images! Anyways, an honest thank you for joining us here, and making yourself easily accessible to other nature photographers and up and coming, aspiring, shooters as a whole! So without delay I would like to get it rolling!
kkart:
Greg, how did you get your start and how long have you been shooting for? What other subjects, if any, do you find yourself drawn to as far as photography is concerned?
GS:
I've been interested in photography since I was quite young. In my pre-teen years I shot with a disposable camera, and then started using the family's P&S digital camera. I won a newspaper contest at the age of 12 with an image of canola fields against a dark, stormy sky. My bird photography began about two and a half years ago, following the gift of a DSLR, and has ramped up dramatically since then. I kicked it into high gear (and near addiction) with the purchase of a supertelephoto lens slightly more than a year ago. I was able to shoot most of 2008 with a 600mm lens, and it made an enormous difference for bird photos. Although I'm still in university, I try to get out as much as possible and make each outing productive. In general, I shoot birds, wildlife when I can find it, macros and airshows.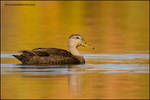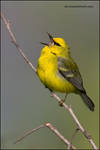 kkart:
So, what is in your camera bag? What can't you live without? Anything odd, or anything non-standard? What gear do you use the most, can't live without, and what is the old stand by for you as a shooter?
GS:
My gear collection includes:
Canon 1D Mark III
Canon 600mm f4L IS USM
Canon 300mm f2.8L IS USM
Canon 70-200 f2.8L IS USM
Canon 24-70 f2.8L USM
Canon 100mm f2.8 Macro USM
Canon 1.4x II and 2x II extenders
Extension tubes
Canon 580EX II flash, plus Better Beamer and flash bracket
Gitzo 3540XLS tripod, Wimberley head
Other accessories including a portable blind and a lightweight camo sheet.
When going into the field, I generally take the 600mm lens mounted on a tripod, flash and a shorter lens. The shorter lens is usually the 24-70 or 70-200; I've started doing this as there have been times when I've seen a great sunset, or other feature, that is not possible to frame with a 600mm lens. Often I will throw the camo covering in, and of course I also take my extenders - it seems that the 1.4x is almost always on my camera. I generally take an extension tube, as the 600 can make a decent macro lens with an extender or extension tube. For instance, see my photo of a Monarch Butterfly, which was taken with the 600 and 1.4x extender. It is almost full frame, and the long focal length helped knock out the background, while giving more distance so as not to scare the butterfly off. This was right at the minimum focusing distance for the lens; an extension tube would have been needed to get closer. If visiting a local wildlife trail where the birds are tamer, or if I'm just scouting an area, I will forgo the 600mm for the hand held 300mm.
*
note by kkart--- I can HEAR Nate-Zeman all the way over here already about how NEEDS a 600mm lens lol
I really could not live without my 600mm lens. I take almost all my photos with it, and the focal length and quality is indispensable. Though it is heavy and bulky, you get used to it and it's actually quite manageable. Next would be the body. Although it's no longer the highest resolution body or has all the newest bells and whistles, such as video, the combination of fast AF and shooting speed make it deadly. I find the full pro bodies more comfortable to use with a large lens, and they fit my hands like a glove. I actually shot with a 1Ds Mark III for a short period of time, and although the images were phenomenal, I really could not do without the speed of the 10fps 1D (vs 5 for the 1Ds). The crop factor of the 1D (1.3x) is something I also appreciate; not having a full frame sensor lets you fill more of the frame with your subject. Though the 1.6x bodies are capable of even greater magnification, it comes at the expense of elevated high ISO noise and an inferior viewfinder and lesser performance. They are an excellent value just the same. I have no issue with the trend of cameras moving to full frame, as long as the megapixel count is increased such that the pixel density is the same as a cropped camera, thus giving identical cropping capability.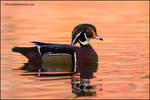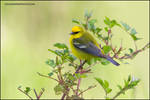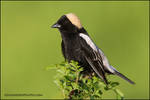 kkart:
You do you aspire for with your photography? Have you been published or shown in galleries at all? What do YOU want to accomplish?
GS:
My desire is to create beautiful and appealing images. Being able to show people something they have never seen before, or even common birds they have overlooked is always something I enjoy. Even veteran birders enjoy seeing a stunning photo of a common bird, or birds doing something unusual. Although some try to concentrate on photographing more species as a way of planning their photography, I am certainly satisfied with improving photos of species I've already photographed. Don't get me wrong though, if the opportunity were to present itself, I would rather get shots of a bird I have never photographed! As yet I have not been published, but have won numerous image of the week awards and have had images featured at Birder's World and ofo.ca. My goal is to flesh out my species list and then pursue publication, as many magazines like to have access to a wide range of species.
kkart:
What drives you as a photographer? What stops Greg Schneider in his tracks and say "I have to shoot that, I just must", and what is it what really grabs you when you are shooting.
GS:
Sweet light and a co-operative bird are the biggest attractions, no matter what the species. That said, if there is an unusual bird that has been spotted locally, and is reasonably co-operative, I will make every effort to photograph it. When shooting, I try to capture poses that show an artistic and elegant side to them, and nothing gets me more excited than holding down the shutter when a bird gives me a great pose on an attractive perch, in sweet light, and against a clean background.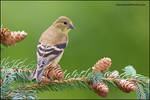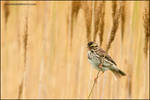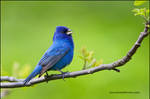 kkart:
So as a "Birder", why birds over anything else for subject matter? How come you decided to go with Canon for your body and lenses over other brands?
GS:
I have a pilots license, and because I haven't flown in a while I think that, subconsciously, birding is a way to fulfill my desire for flight. I really enjoy the challenge of shooting birds. Not only do you have to know your species, where to find them and approach them, but as they are generally fast and small, you have to be quick and well prepared. Using a long lens requires great technique, as any vibrations will be greatly amplified in the image; image stabilization can only do so much. Contrast that with a landscape shot where you generally have much time to perfect your framing and setup the shot. I do try to expand my horizons and shoot other subjects, such as macros, landscapes, wildlife and even airshows; but I always find myself returning to birds simply due to their abundance and the enjoyment I get out of photographing them.
The Rebel XT I received as a gift was mainly chosen by my parents, due to the higher resolution over the Nikon equivalents at the time. I never considered other brands simply due to Canon and Nikon's dominance as well as lens selection. In hindsight, Canon was the right choice. Until a year ago, they were the only company with Image Stabilized supertelephoto lenses, and led the pro body market with the best overall image quality. Nikon has made a strong comeback over the last year or so, and now offers many of the features that drove shooters to Canon, such as image stabilized long lenses and excellent high ISO performance. The downside is that prices are generally steeper than for the Canon lens equivalents. Overall, I have always preferred the Canon colours and the 'look' of the images. The new Nikons come close, but I'd still give Canon the nod . This is of course highly subjective, so don't take it as gospel!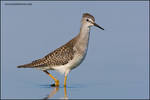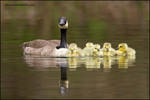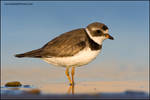 kkart:
What advice can you give/share with aspiring photographers on deviantART who want to shoot birds as their main subject as far as nature photography goes? Can you share some of your tricks with getting these shots with us? Do you use a 'camo' setup behind a screen or anything?
GS:
Firstly, try to educate yourself about the birds in your area. Consider what areas might have suitable habitat for birds. Buy a field guide and match up what you've shot. Study the markings of and features of birds that allow you to tell them apart easily. Also, try exploring local nature sanctuaries or trails, which often have birds habituated to humans and coming to feeders. You should be able to get closer and do not necessarily need the best lens. This is especially true in winter with chickadees, nuthatches and woodpeckers being very loyal to feeders. You can achieve the same thing in your yard, if it's large enough and suited to photography.
One trick I've used, and which is quite common is to set up perches. This can be done near a feeder or water source, and can be very effective. For example, I hung a perch over my finch feeder, and by sitting under a camouflage sheet on my doorstep for an afternoon, I captured a variety of images as the goldfinches paused on the perch before coming to the feeder. By observing a bird's behaviour, it is easy to see that they like to perch close to the feeder before coming to it, in order to scan for predators. By positioning a perch at that spot, chances are good they will land on it. When photographing ducks, I can often direct them by throwing in a few kernels of corn. Not only do they help you out in getting the shot, but they also get some wholesome food. I would be careful doing this in areas that are clearly marked against waterfowl feeding, however. This does not work perfectly for diving ducks, which dive to eat plant matter or small animal prey, but they will often come closer to investigate why the dabbling ducks, such as mallards, are excited.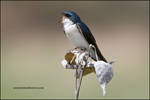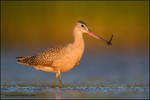 kkart:
You have certainly shot quite a few different species, what are some of your most favorite that you have shot?
GS:
One of the standouts would be an Eastern Screech Owl family. It was not only a challenge to find them, following a tip from local bird sighting resources, but they were generally only visible near dusk in the forest, which made for challenging shooting conditions. The low light levels gave me a shutter speed of 1/15sec, which is unheard of for getting sharp images at 1092mm equivalent focal length. I locked the tripod head down and fired off a burst, of which a few were sharp.The owlets were absolutely adorable in their downy feathers, and the image of the owlet eying me is one of my all-time favourites. Another standout would be a Blue-Winged Warbler. My area seems to be a local hotspot for these birds, which are generally not that easily found in Ontario. I spent about an hour shooting a co-operative male, of which my entire portfolio on the species is from. He was completely unconcerned about my presence, and to have a wild bird (other than feeder birds) sitting just feet away from you is a special experience.
kkart:
Do you actively market your website gschneiderphoto.com
www.gschneiderphoto.com
and if so, how have you gone about doing it? Have you gotten a lot of feedback about it, and or sales from it?
GS:
I include my watermark on all my images. Not only does this help bring people to my gallery, but it also stops most people from using the images without permission. Secondly, I put a link in my profile or signature at all the forums and websites on which I post in hopes that people will check out my gallery. Other than that, I don't do any major promotion.
My site runs on the freeware Gallery software, with extra plugins and modifications. I love having a dynamic, database driven site as it's extremely easy to upload images, add tags and perform other operations, such as moving images and making new albums. It also lets me add plugins, such as a checkout and Paypal module with just a few clicks. As this E-commerce functionality was recently added, I haven't had much interest in sales, but I hope that will soon change. I have had favourable feedback about the clean look and pleasing colour scheme of my website.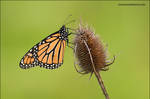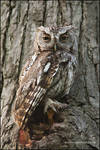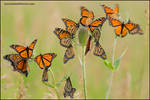 kkart:
What is your opinion of conservation in Nature Photography today. Are there things you would change, things you would get rid of? Are there any current issues as it relates to Bird Photography today that concern you?
GS:
I think there has to be a greater respect and co-operation between birders and photographers. It seems there is a prevailing attitude among the birding community that photographers are irresponsible and harass birds. Building respect between the groups by conducting oneself well in the field is key. It's great to show a birder how much less magnification you get with your lens versus their scope if they get upset about your distance to the bird. Often they simply do not know the limitations. Photographers have to remember that birders are often the source of bird sightings and locations, and without them it becomes much harder to figure out what areas are productive. Recently in Ontario, birders have cut back on posting owl locations, due to real or perceived photographer harassment. It is very unfortunate, because viewing owls is always a special experience and can get non-birders interested in birds.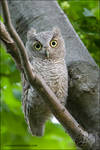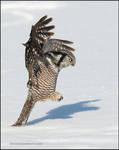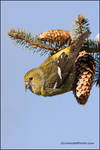 kkart:
Who are your biggest influences and how have they had an impact on you and your photography?
GS:
My biggest influences is Matthew Studebaker. (studebakerbirds.com
www.studebakerbirds.com/
) I had the opportunity to attend one of his workshops last spring, and it completely changed how I approach bird photography. Previously, I had never shot with a professional photographer, and over the weekend he taught me quite a lot about bird behaviour and technical shooting tips. Over the months we've exchanged shooting and processing techniques, and even met up to shoot certain species. Other people whose work I greatly admire and try to learn from are Alan Murphy, Judd Patterson and Tim Zurowski.
kkart:
If you could travel anywhere in the world to shoot where it would be and why? Where have you all traveled to shoot? Can you share some of your most memorable and joyful shooting experiences with us?
GS:
Without a doubt, Antarctica is the place I would choose. It is probably the most pristine and untouched area in the world, and due to this, the wildlife is utterly unafraid of people, and abundant. Not only are there the very entertaining and photogenic penguin species as well as other wildlife, but the ice and snow make for spectacular landscapes.
My birding trips have included Ontario, Quebec, Ohio and Costa Rica (on a family vacation). I hope to travel to a variety of other places for photography. My plans for this summer include a trip to northern Michigan to photograph loons, and hopefully Algonquin Park for northern bird species.
Some of my most memorable experiences include photographing shorebirds in Ohio this past summer. To photograph shorebirds effectively, you have to get down to their eye level. That means crawling through mud, water, and guano and being very patient. I wore waders, but even at that, the conditions were a bit out of my comfort zone. To gain the trust of shorebirds it could take half an hour of a slow approach, crawling in a zig-zag pattern. Once I gained the trust of the birds, they were totally unconcerned that I was there, and often foraged within arms reach! To make shooting easier at this level, I used a Skimmer, which allowed me to position my lens just inches off the ground, and made it easy to move by just sliding it over the ground. Despite some interesting comments from other people at the beach, I had a great time, and took some of my all-time favourite images there, including the one of a Semi-Palmated Plover in a dream-like, pastel toned setting.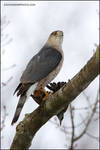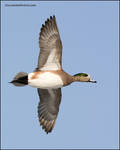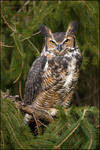 kkart:
In closing, is there anything else you would like to add or say?
GS:
Firstly, I look forward to being more active and participating at DeviantArt.
I'd like to thank anyone I've bugged about shooting techniques or for bird locations. Many of my photos would not have been possible without other people helping me out with sightings.
Also, if you are just beginning bird photography, be patient! I can't begin to count the number of hikes I've taken, only to come back with nothing substantial. This hobby takes a lot of time, not only to find birds, but also to perfect technique. The birds you see in many images are often only in that position for a very short period of time, and it could take several hours to have all the elements come together. Just keep trying and it will eventually happen!