One of the very things I wanted to do when I became the GM of Photography>Animals, Plants, & Nature was to make it the VERY best that it can and could be, and one of the things I dearly wanted to do is bring more talent here to deviantART, some of the very best in the world today. Along with that I wanted to be able to interview then as well, so you could learn ask questions of some of the best in Nature Photography today!
Today I bring you all the first in what I hope will be many a upcoming series with other photographers, one of my personal biggest influences in my photography, and a source of massive inspiration. Guy Tal. Guy agreed, graciously, to do this interview with me and join DA. Guy's work has appeared in the likes of Outdoor Photographer, Poplar Photography, and many other magazines. He has written articles for some for some of the best magazines, his work has appeared in countless calendars and books, so without farther delay, I wish to introduce you all to one of the best in the world in Nature Photography today! Please welcome
GuyTal

Feel free to ask Guy any questions ya might have by posting a response!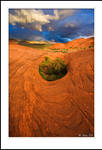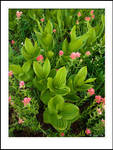 kkart:
First off Guy, I want to thank you very much for your willingness to do this interview with me and the community of deviantART along with joining the site here upon my
recommendation for the interview! Your work is one of my biggest inspiration as a photographer and has had quite an impact on me, along with other photographers of the Nature Photography community here. I really appreciate this great opportunity to interview one of my biggest influences. On that note I wish to get started and dive right on it with it!
Guy Tal:
John, I'm extremely flattered and honored to be featured on the site. I was also very pleasantly surprised by the great responses I received after posting my images. I'd like to thank the members of deviantART and compliment you on a wonderful site.
kkart:
Guy, how did you get your start and how long have you been shooting for? Did you start out in Nature Photography originally or another genre?

Guy Tal:
I was fortunate to have grown up in an area that was fairly sparsely populated at the time and had fields and orchards available to me to explore from the first day I could walk. I was always a "nature child," roaming outside every chance I got.
My parents were very tolerant too and as a kid I used to bring home just about every interesting rock and critter I came across. At various times I raised snakes and owls and tortoises and caterpillars and was always fascinated to learn as much as I could about them and their environment.
When I was a teenager I borrowed my dad's old Minolta to see if I could photograph some of the things I found. I was instantly hooked. Through the finder I could isolate things and explore them more deliberately, and I truly enjoyed the thrill of the chase too – to see if I could find a rare flower or to get close enough to a butterfly or a bird. It always amuses me to think that out of that first roll of film not a single image was usable. I knew practically nothing about exposure or focus, but despite the little setback I knew I wanted to learn how to do it. I sought out books and manuals and advice until I was able to get the kind of images I wanted. Or at least I thought I did. That was well over 20 years ago.
For a few years I was passionately photographing every bug and bird and flower. I saved enough money to buy a Nikon F3, a 70‐210 zoom, and a 55mm macro. Velvia was introduced somewhere around that time and I was hooked instantly. I shot thousands of frames and cataloged them carefully. Every now and then I'd host a slideshow for friends. And really – that was it. It was all about the joy of doing it. No sales, no submissions, no competitions, and no Internet. Photography was its own reward.
The next turning point for me was on one of my birthdays when some of my friends pitched in to buy me a glossy coffee table book by British photographer Laurie Campbell. That's when I began to recognize there's a whole new level of nature photography that I was yet to achieve:images with deliberate artistic compositions, beyond just catching an interesting subject in focus. That's when I started exploring more creative and artistic nature photography.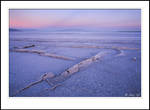 kkart:
As I am sure most are more than curious, what is in your camera bag? What gear do you use and can't live without? What is your favorite lens, and which lens do you use the most? We would love to hear the details of your gear setup!
Guy Tal:
I hope your readers will not be too disappointed when I say – it varies. I love experimenting and trying new things so my main camera today is not the main camera I had a couple of years ago, which is also not the one I had a couple of years
before that.
As I mentioned my first "serious" camera was a Nikon F3, and later a Nikon F4, which I still miss very much. If any of the manufacturers out there is listening – my perfect camera today would be a modern DSLR sensor in a manual Nikon F3 body.
I moved away from 35mm fairly quickly and most of my film work over the years was using medium and large format cameras. If I had to pick favorites, the ones I stuck with the longest were the Pentax 67 and Wista VX 4x5. When it comes to "working" a scene, I still prefer being under a dark cloth behind a view camera to anything else.
About 3 years ago I decided to make my first foray into digital and acquired a Canon 1Ds, originally thinking I would use it to fill in the gaps when the 4x5 camera was not practical. It took me very little time to realize the great advantages and creative options I had with digital over film and today digital is 90+ percent of my work.
I still carry the 4x5 camera around but rarely use it these days. Right now my pack holds a Canon 5D, 17‐40/4L, 24‐105/4L, and 70‐200/4L. This kit is amazingly flexible, and not too punishing to carry on long hikes and backpacking trips. I also own the Canon 100‐400/4.5‐5.6L, though it's undoubtedly my least used lens.
My most frequently used lens is the 24‐105/4L, which I keep on the camera by default. It is extremely versatile. I tend to use it more at its long end rather than the wide settings. While it may be my pick if I could only have one lens, I'm not sure I would call it my favorite though. I enjoy using the 70‐200 most since it's more conducive to manual use (I focus manually most of the time) and results tend to be
much sharper.
Obviously there's more to it than just cameras and lenses. My favorite tripod is the Gitzo G1348, which is unfortunately no longer made. It is on the hefty side though, so when weight is a concern I use a Velbon Carmagne 640A.
And since, as I mentioned, I love experimenting with new things, I recently picked up a little Canon G10 and I must say I'm very impressed with its performance so far.
Ask me again next year… I may have a completely different answer.
kkart:
You have been published many times over, even written quite a few articles as well, what magazines have you all appeared in and done work for?
Guy Tal :
I was very fortunate to have my work picked for publication in both the US and abroad. My work was featured in Outdoor Photographer, Popular Photography, PhotoLife, Digital Photographer, PhotoPlus, and a number of smaller local magazines and calendars.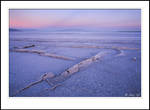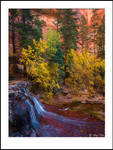 kkart:
What was your 'break through' point with being published, your first experience if you will, and also, your most memorable experience?
Guy Tal:
Like many other things in my life, my first publication was a case of pure dumb luck. I was contacted by an editor of a new magazine asking me for use of specific images. I can tell you this does not happen often and has not happened to me again since but it prompted me to begin submitting my work.
Getting published is one of those experiences that, no matter how many times you have them, the novelty never wears off. It is always exciting and humbling to see your name in print, and truly exhilarating to stand in front of a magazine rack at a bookstore and know that your work is in there. There were a couple of occasions where I first saw an article of mine while on the road – at an airport bookstore, or a supermarket in a small town. It is always memorable.
I do have to point out one recent experience, though, which to me was perhaps the most satisfying. Many of my articles focused on specific tools and techniques, tips, or places. Yet, as some of your readers may know, I also write a lot about my personal philosophy and the creative side of photography. Then, in November 2008, one of my more personal articles titled "Six Silver Bullets"
www.outdoorphotographer.com/ho…
was picked up by Outdoor Photographer. This was a thrill for me
and I am extremely grateful to Christopher Robinson, the editor, for running it. The responses I received were extremely positive, making it a very meaningful experience.
kkart:
What advice can you give/share with aspiring photographers who one day wish and dream to have their work published?

Guy Tal:
Keep in mind that editors are busy people. Your submission has to stand out at first pass or it will not make the cut. Two pieces of advice I can offer:

A) Don't cut corners. When making a submission, read the guidelines carefully and follow them to the letter. Make sure the images you submit are top quality, processed and sized properly, with good color/tone and contrast. When submitting an article or article proposal, make sure it has a clear subject, and that the text is grammatically correct and free of spelling errors. Try to be original – cover a niche or topic that is unique. Think through what you want to say and explain it in a concise manner. Finally – package everything well. Print out a professional‐looking cover letter, provide your
complete contact information and label everything for easy identification.

B) Don't rely on images alone. As anyone active in photography forums surely knows – there are a lot of truly excellent images out there. I am often amazed by the quality of work I see posted online every day. Being a moderator of a landscape forum (NaturePhotographers.net)I am constantly impressed with what I'm seeing. You can be sure that editors are inundated with the same caliber of work. And yet, there are only so many spots in a magazine for single images. There are a lot more opportunities for well‐written and well‐illustrated articles, columns, tips, reviews, etc. If you're not comfortable writing yourself, you may want to team up with a good writer and make a joint submission.
kkart
As a professional photographer, what does Nature Photography and photography as a whole mean to you? What motivates and moves you to choose a specific subject to capture?
Guy Tal:
This is perhaps the most meaningful question any nature photographer should be able to answer for himself or herself: why do you do it?
I have two answers. The first and easiest is that I enjoy it tremendously. Photography had become an integral part of my outdoor experience; doing the things I like most, in the places I like most.
The second is a bit more complex. I mentioned earlier that I grew up in a sparsely populated area. Over the years I watched as the fields of my youth disappeared. The places I used to roam alone with my dog are now criss‐crossed with roads, or covered with subdivisions and malls. There's some argument to be made that this expansion was necessary but it also pained me that nobody really knew what was lost in the process.
As I grew older I became more educated about environmental issues, the extinction of species, and the naïve belief in perpetual limitless growth. I wanted a way, a voice, to tell people about the other side – about experiences they may never have and may not know were even possible, about the beauty, the magic, and the life that may
be lost forever without them ever having seen or even known it. At the same time I didn't want to be the angry activist, or the doomsday prophet. I didn't want to protest or demonstrate or antagonize. Coming at it from a negative perspective seemed to breed as much backlash as awareness and didn't quite seem to fit with the delicate spiritual beauty and complexity I wanted to convey.
Photography gave me the alternative. It allows me, without getting in anyone's face, to tell stories, to show the things I was speaking of, and to share some of the experience of physically being there. It allows me to communicate a subtle message to anyone of any faith and of any political persuasion without ruffling their feathers
and without putting them on the defensive. It lets me create and present something that almost anyone could see some value in and will factor into their decisions without putting them on the spot or forcing them into a stereotype.
I believe that the more we communicate such beauty and make it available, the more likely we are to protect it. I don't expect a revolution, but as I mentioned in one of my articles: Grand canyons are not carved in a day, mountains don't erupt out of the
earth overnight, and deeply‐held opinions may not be swayed by a single image, but persistent powers prevail over time.
It is this philosophy that also drives me to explore and photograph beyond the well‐known icons and to show the world things they may never see otherwise. Anyone can look at an image of Delicate Arch or Yosemite and think, "it's a beautiful place, I need to go there some time" and not worry any more of it. And sure enough they will likely be able to visit it in ten or twenty years and it will look pretty much the
same. This is not true of many of the places and things I photograph. When people see my images I want them to realize that they may not be there for them to experience if they wait too long.
kkart:
You have been all around in different locations, can you share some of your most favorite with us?
Guy Tal:
I always believed that I could guide my own destiny by the choices I make every single day. To me one of those early life decisions was to live in a place I love.
I learned about the canyons of the Colorado Plateau long before I ever visited the US. I was out of the military (mandatory service) and in school, not really sure what I wanted to do with my life, when I stumbled on a book titled "Desert Solitaire" by Edward Abbey. From a young age I always loved the desert, but Abbey's descriptions of Utah lit a flame in my heart. I wanted to see these places and
experience them the way he has. Through a series of tough decisions and, again, dumb luck, 15 years later I not only got to see them but became a proud American citizen, and make my home right next to them.
There are a lot of incredible places in Utah. Most readers are probably familiar with the national parks, but if I had to pick one area to recommend to those who seek the real desert experience, it would be the canyons of the lower Escalante. This is not a place for a casual drive‐by but for anyone who knows their way on the trail and is
willing to spend a few days without the convenience of human society (and quite possibly with no other human contact) – it is truly a place to find one's soul.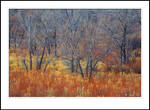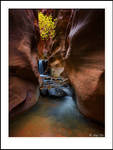 kkart:
In the faq on your website, guytal.com guytal.com you explain why most of the images you shoot 
are in a vertical format instead of landscape orientation, can you share here with the 
community on DA why that is?
Guy Tal:
Well, I'm not sure I can explain it, but it was a surprise to me at one point to realize it myself. For the longest time most of my images were vertical and it never even occurred to me. To me it just proves that each of us has a unique way of seeing the world, and my personal sense of aesthetics just seems geared to lead me towards
these views.
kkart:
What are some of the biggest changes that you have seen in Nature Photography and where do you think it headed in 5 to 10 years?
Guy Tal:
Two areas that have seen the biggest change, in my opinion are the art and the technology of photography. On the technology part, I still remember the great debates around manual vs. auto‐focus, then about the ethics of using saturated films
like Fuji Velvia, and then came digital cameras and turned the whole world upside down. Still, I contend that while these helped photography gain new ground, they haven't really changed photography itself. I remember a quote from Henri Cartier‐ Bresson saying that " photography has not changed since its origin except in its technical aspects, which for me are not important." I tend to agree.
As far as the art of photography, I see very profound changes. It is interesting to think that in these times we are not that far removed from the likes of Ansel Adams or Dorothea Lange, and that some of the greatest artists of the genre are still living and working today. As a new art, each and every one of us may some day be considered among the classics. Think about it. These are amazing times to be a photographer.
Where photography used to be a predominantly documentary medium, we are now seeing an entire industry of galleries, specialized service bureaus, and equipment geared towards producing and promoting fine‐art images. Big name photographers are commanding astronomical prices in prestigious art sales. Photography has now established itself as a visual art, and this change is quite recent.
kkart:
Can you share your biggest influences with us and why they are?
Guy Tal:
Like many, I count come of the greats such as Carleton Watkins, William Henry Jackson, Ansel Adams, Eliot Porter, and more contemporary names like John Sexton, Charles Cramer, Galen Rowell, William Neill, and numerous others among my influences. Still, there are 3 friends whose work I'd like to highlight since their influence on me goes beyond enjoying their work but actually having spent time exploring with and getting to know them. I'll list them in chronological order so as not to suggest any one is more or less talented.
Michael Gordon (michael-gordon.com)
michael-gordon.com/
I met Michael several years ago while living in California. We exchanged emails and soon realized we shared not only an intense interest in photography and the outdoors, but also much of the same life
philosophy. Michael was the first fellow photographer I spent time working in the field with. Although we produced fairly similar work when we met, over the years we took on very different styles and I'm always fascinated to see what Michael comes back with from a trip – things I would never have seen myself. Michael is a
true artist and has helped me evolve and better define my own creative voice.
Tony Kuyper (goodlight.us)
goodlight.us
Tony was the first photographer I met who incorporated the digital darkroom into his process. This was long before digital cameras were available. I remember how inspired I was to see some of Tony's meticulously processed and presented images (from scanned film). Until that point I
considered Photoshop a necessary evil for web presentation but having seen his work left me speechless. His use of natural light and digital techniques of his own creation is simply unequaled. Having since had numerous chances to spend time in the field with Tony, I also learned to appreciate how well he connects with the unique sandstone landscape he works in and how well he interprets its subtle nuances.
Marc Adamus
MarcAdamus
MarcAdamus.com
www.marcadamus.com
What can I say other than you have to see Marc's work. I have yet to meet anyone who is not awed by the scale, the purity, and the breathtaking grandeur Marc is able to photograph. Having met Marc
I can tell you without hesitation this is no coincidence: he is one of the hardest working, most determined, creative, and sensitive photographers you will find anywhere. Being there at these remote places at the right time is no easy feat and Marc does it time after time while battling the elements and the odds. The only
other person I had the fortune of meeting who had such passion was the late Galen Rowell.
kkart:
Is there anything else you would like to add at all?
Guy Tal:
Well, I think I rambled on quite a bit more than you expected and I am grateful for
the opportunity. If your readers are interested in more of my work, they can find it on my web site at guytal.com
guytal.com
I also publish a monthly email newsletter
guytal.com/sw/newsletter/index…
and make occasional posts on my blog
guytal.com/wordpress