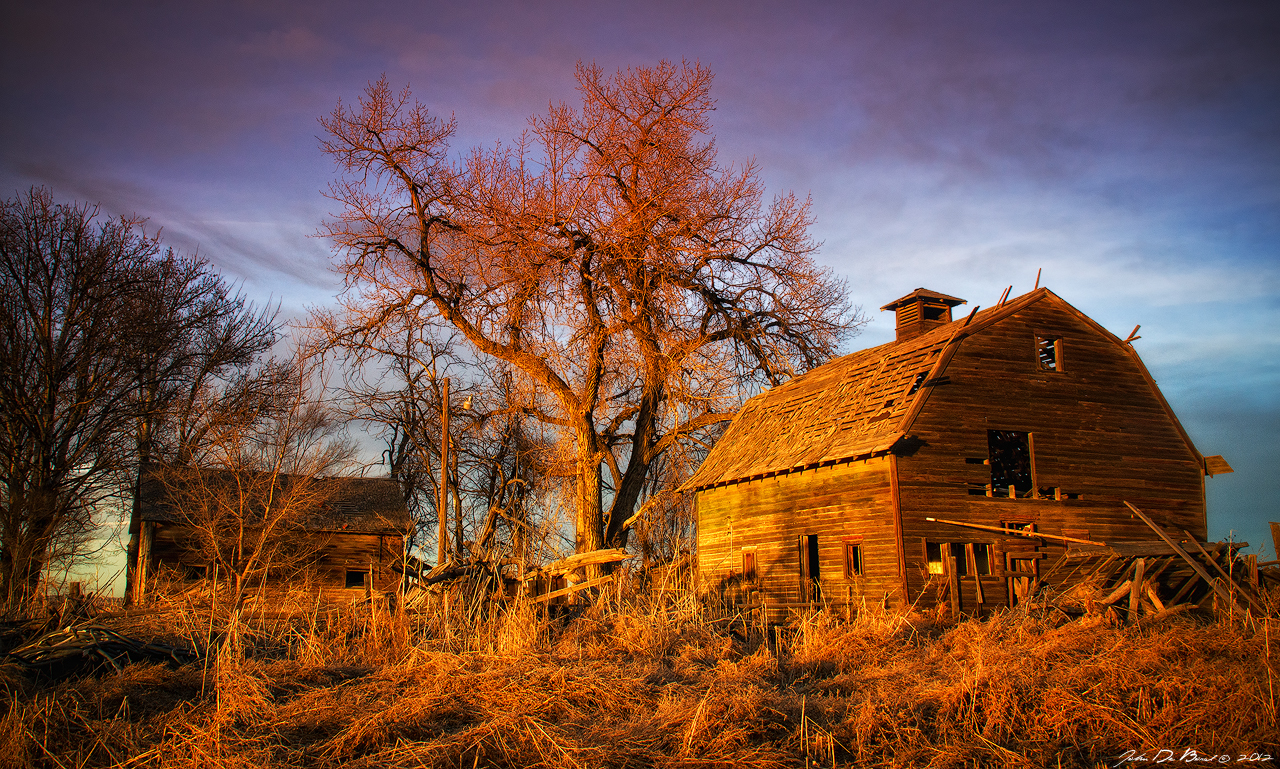 Watch
I love "rural decay" and I mean LOVE. There is something about the eastern plains of Colorado and all the abandoned farms you see. A time gone past of a life once lived. This one in particular had me guessing a great deal ….best guess is that it was abandoned probably in the 40s or 50s as it did have power lines in areas although quite old, complete with 2 barns, a farm house and a couple of out buildings. We had some of the most incredible light at sunset to work with as well. Utterly just amazing stuff which made the buildings and landscape simply dance. I wonder though who once lived here, where they went, how many families were raised here and what happened to them?
—-John

Sharing is caring!--My rules for using my images
I ask that you respect my artwork and my rules when sharing my images. You are more than welcomed to share my artwork anywhere you like, however I do ask that you do NOT remove my ©, alter my image in any way, shape or form and that you link back to where the image came from, in this case my site on DA. That is all I ask. Thank you!

Follow me and my work on the sites below!

G+ | facebook | twitter | flickr | redbubble | photoblog | website