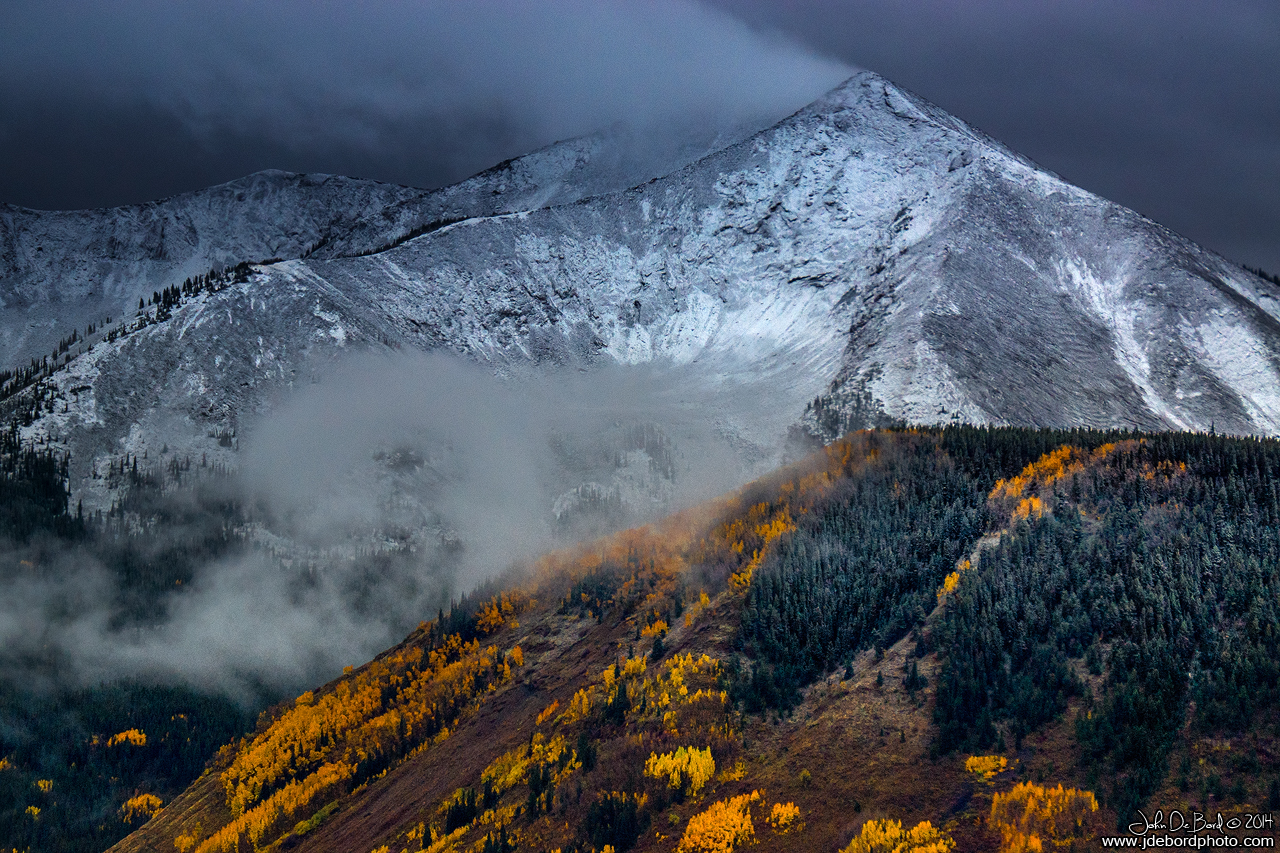 Watch
Ok, this photograph....I was rather speechless when I took this shot and I have a story to tell about it as well. So away we go!
While down i
n Crested Butte, Colorado this Fall photographing the incredible Fall color, I ran upon a cozy little spot that was...well absolutely perfect. There was only one problem. It was on the property of a horse & cattle ranch. Now, I am not one to be on people's property without permission to get a photograph but I am also not what you would call the reserved type either lol I figured what have I have to lose, I'll go knock on the ranchers door and ask him if it's ok if I can take some photographs on his property where I wanted to be. I have all my gear around my neck, my clothes look like I have been crawling around on my belly in the dirt and muck for a month...worst he can say is "no", right? Right. Well, I didn't have to do that because 30 seconds later up come a pickup with a horse trailer and here the rancher was. He rolled down his window, looked at me, smiled and said "can I help you" to which I grinned "I hope so! I really want to get down there to photograph the landscape you have in your valley...it is utterly incredible". He smiled, looked at me and said "you only have about 15 minutes before that wind, snow and rain is down here in the valley, so you had better hurry! Get going! Want any hot coffee!?" I looked at him with excitement and said no but I am going to send you a print for this, I thank you tremendously!" His response? --"I'll hang it above the fireplace!" And this is one of the photographs I managed to take from his property. Photographed using my Sony A77 with a Sigma 170-500mm lens to get in close and to get the composition I wanted. The clouds were just amazing....dancing, twirling......and that sky was as dark as I have ever seen a sky.....I was over the moon when I clicked this exposure. Next up? Getting a print of this off to him as quickly as I can.
---John.
www.jdebordphoto.com
John De Bord Photography © 2014



Sharing is caring!--My rules for using my images
I ask that you respect my artwork and my rules when sharing my images. You are more than welcomed to share my artwork anywhere you like, however I do ask that you do NOT remove my ©, alter my image in any way, shape or form and that you link back to where the image came from, in this case my site on DA (though my personal website would be ok as well) That is all I ask. Thank you!