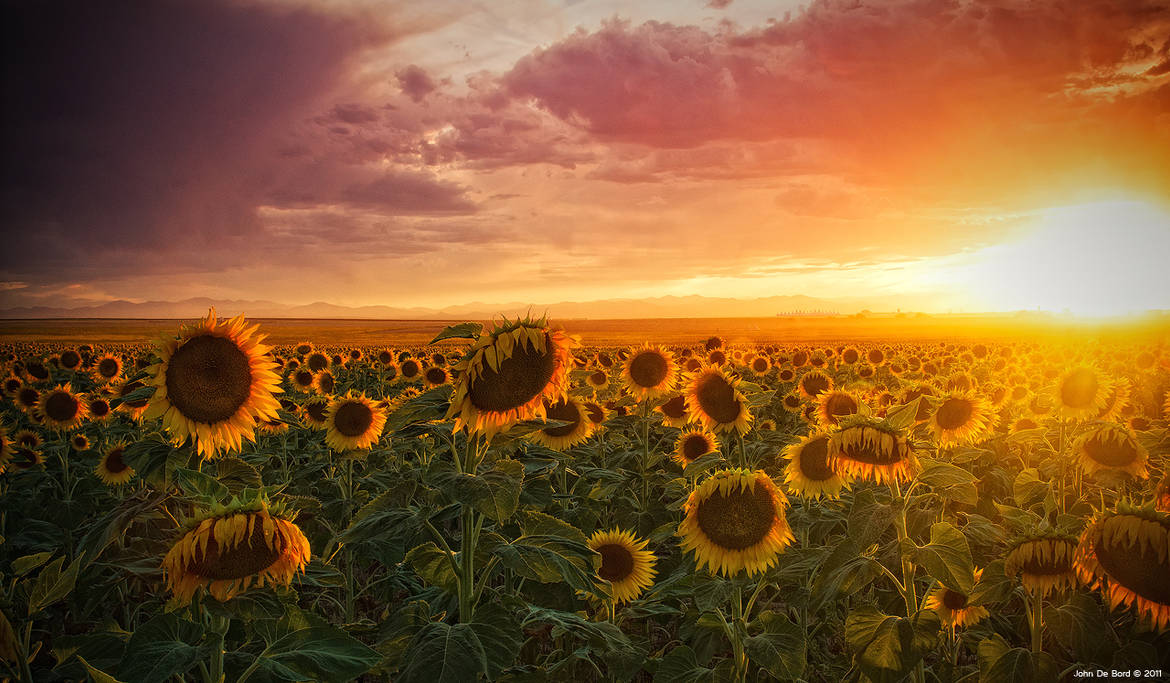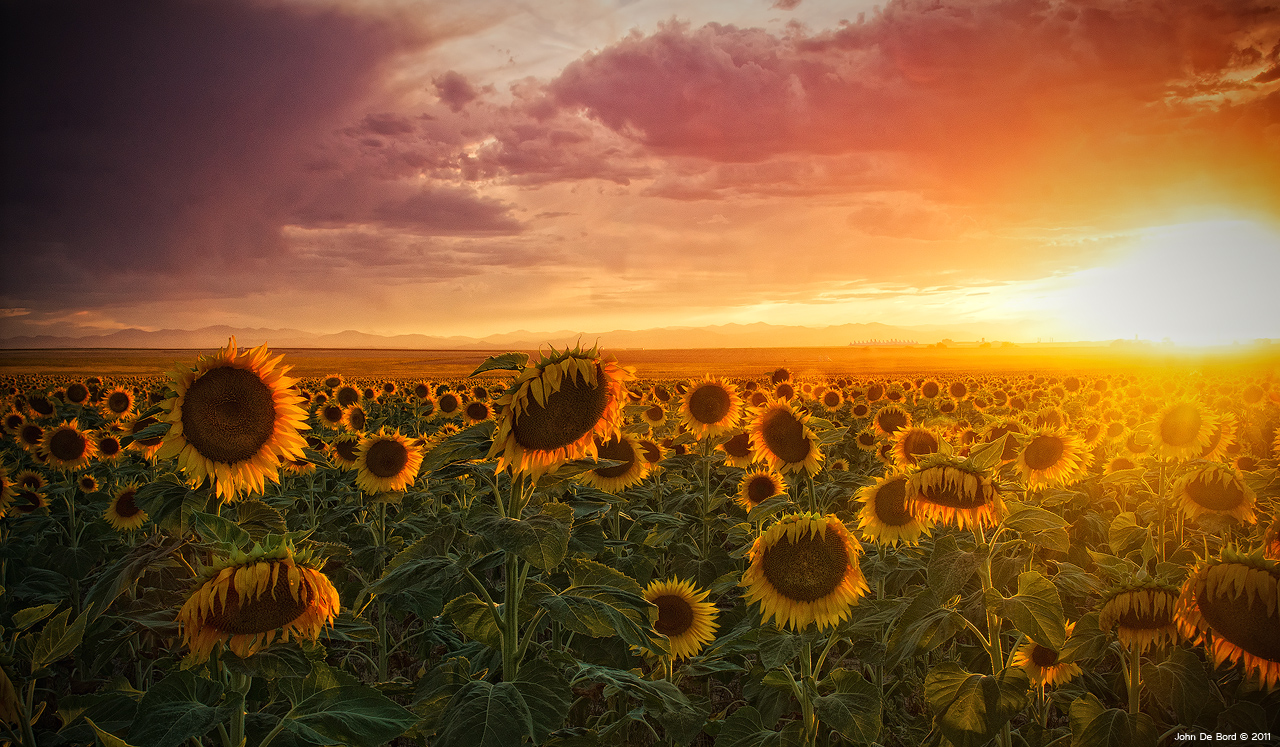 Watch
There are times when photographing that I get lucky and the light and the whole scene just comes together...lucky to be standing witnessing that most people either pay no attention to at all or are to busy inside their homes to notice. Such was this scene at the Sunflower fields here on Colorado. Photographed at sunset, there was some outflow going on from a storm over the mountains and as it flowed eastward it created what is known as "verga" (rain that dissipates before hitting the ground) setting up an incredible sunset with some crazy dynamic range. The dynamic range was so insane that I actually had to use my Sony a550s in camera HDR set to +2.5 combined with a 2 stop GND and CPL to get it all. I also decided to capture it using a panorama setting.
Yeah it was a productive year for Sunflowers! I hope you all enjoy it
John

Follow me and my work on the sites below!

G+ | facebook | twitter | flickr | redbubble | photoblog | website


See more on my website jdebordphoto.com all work copyrighted 2011 John De Bord. Feel free to link to this shot on Facebook, Twitter, etc. I welcome the extra exposure!