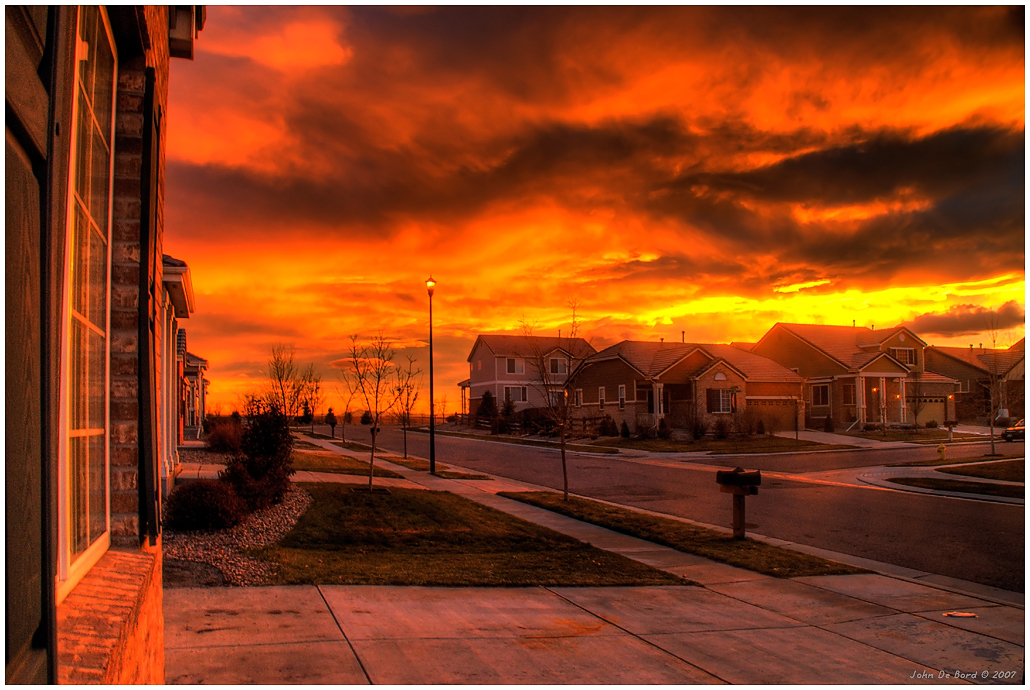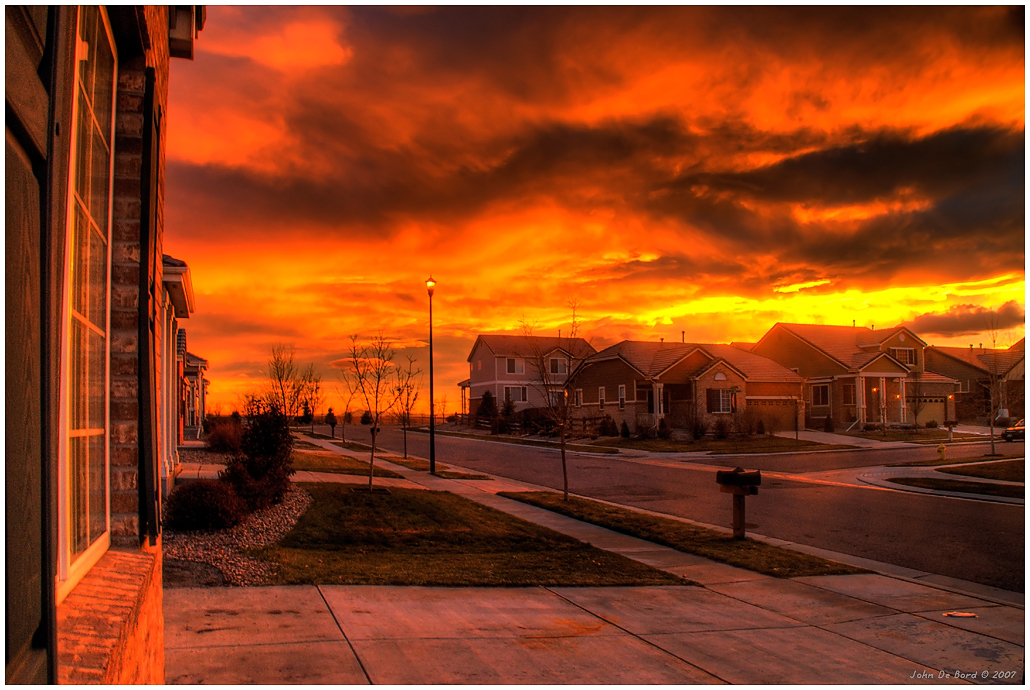 Watch
Suburban Apocalypse
I thought the title fits, and some have said it looks like something outta the game Half Life lol hey, would someone grab me the newspaper please!?!?

lol I bet the people inside were like "what is this guy doing with a camera in my driveway!?!??"
HDR
Thoughts welcomed!
---John
------------------------
I can't answer all comments, but I try my best! I appreciate all the fav's and feedback a LOT, thank you everyone very much!
See more on my website jdebordphoto.com
All artwork is © John De Bord, All Rights Reserved. You may not use, replicate, manipulate, redistribute, or modify this image without my express consent
This photo is amazing! I find it quite unique about the top right corner looking as if an explosion is happening. Then adding the color and roughness to the picture just gives it that creepy old look. I also was interested because of the trees. They look as if the plant life can't be sustained anymore, along with the grass which looks as if the heat has scorched it to the ground. Just to stand in that area at that moment would blow my mind away. To be standing in the street breathing those last breathes before death hits us all. That would be one frightning exsperience.
The Artist thought this was FAIR
13 out of 14 deviants thought this was fair.